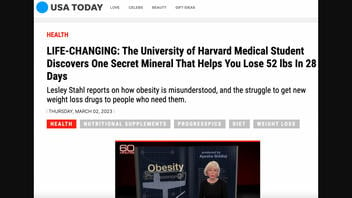 Is there proof that a Harvard Medical student discovered a "secret mineral" that can help someone lose "52 lbs in 28 Days"? No, that's not true: There is no scientific evidence for this claim in an online article. The images in the article purporting to show Harvard Medical student "Emily Senstrom," who supposedly discovered the secret mineral, are actually photos of a woman named Kiah Twisselman, who is well known for her 120-pound weight loss in one year. Two of the celebrities cited in the article have spoken about their weight loss journey and neither said they used Emily Senstrom's secret mineral.
The claim appeared in an article published on the website lebmy.com on March 2, 2023, under the title "LIFE-CHANGING: The University of Harvard Medical Student Discovers One Secret Mineral That Helps You Lose 52 lbs In 28 Days." It first mentioned "Emily Senstrom" here:
Have you ever thought Why the celebrities could lose weight so quickly and easily?
That's Emily Senstrom, a top medical student at Harvard University.

Within 28 Days, she was able to melt away 52 lbs! No diet or exercise needed.
This is what the article looked like on the website at the time of writing: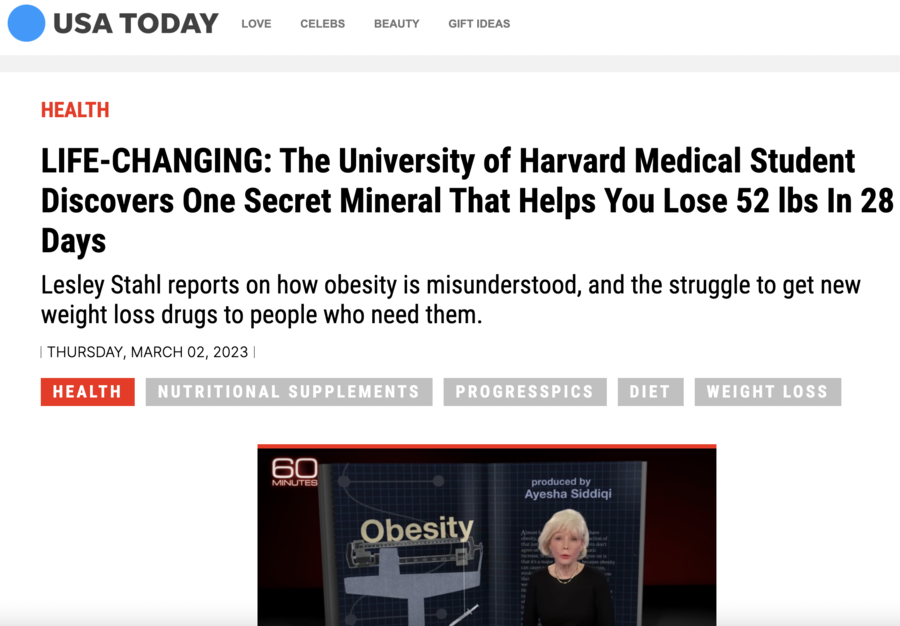 (Source: Facebook screenshot taken on Thurs Mar 2 21:28:55 2023 UTC)
The website appears to be an article taken from USA Today, with that publication's apparent logo at the top left of the site, but it is not from USA Today. Clicking on the logo goes to the bottom of the post and an image that offers a discount for a gummie product as this screenshot shows: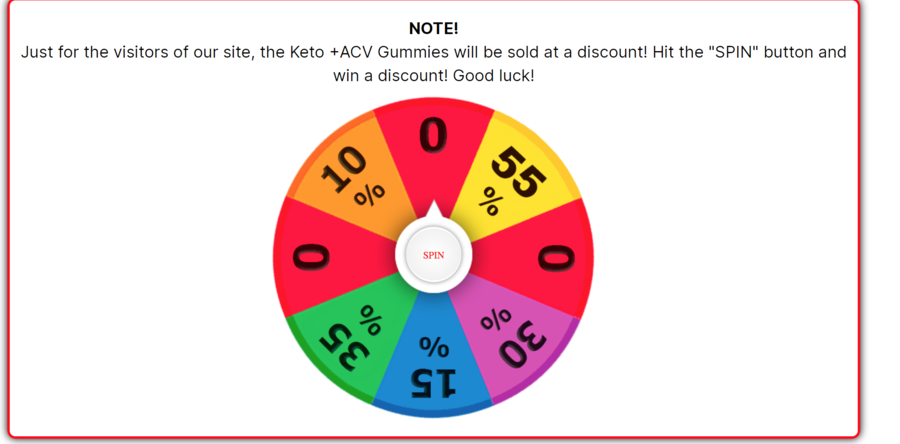 (Source: Lebmy.com website screenshot taken on Thurs Mar 2 19:45:12 2023 UTC)
The headline of the article incorrectly labels the school "The University of Harvard." The name of the school is Harvard University.
An archived version of the lebmy.com website instead diverts to an Atlanta bakery website called Piece of Cake.
There is no proof that "Emily Senstrom" is a real person. The images used to show her "weight loss" in the article are all of a woman named Kiah Twisselman. She has multiple social media pages and a website and is known for her story of how she lost 120 pounds in a year, not 52 pounds in 28 days. Lead Stories published a similar debunk in 2022 of an ad for a weight loss product "discovered" by Senstrom, noting these ads follow a specific formula and have circulated on social media for some time. Lead Stories reached out to Harvard Medical School for comment and will update the story when a response is received.
The images used throughout the article claiming to show Senstrom's weight loss are of Twisselman and were published in an article about her weight loss on the website Bored Panda.
This is a screenshot from the lebmy.com article claiming to show Senstrom: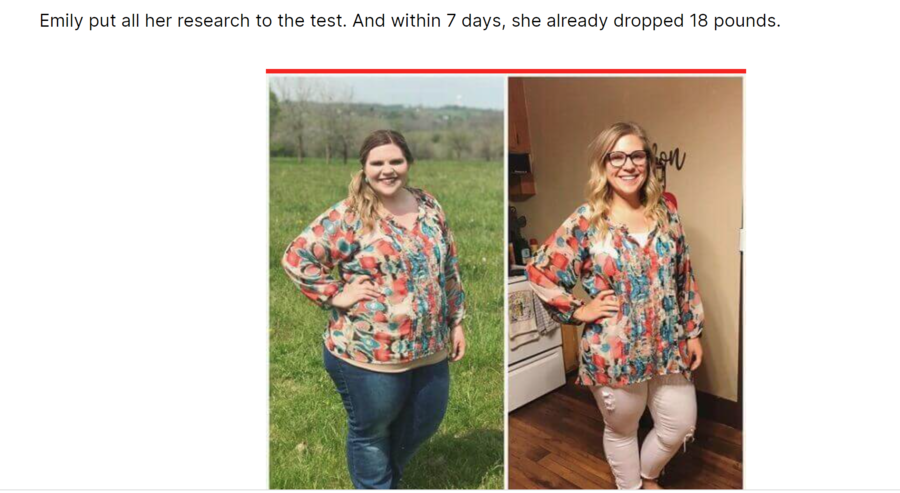 (Source: Lebmy.com website screenshot taken on Thurs Mar 2 19:48:16 2023 UTC)
This is a screenshot from the Bored Panda website interview with Twisselman: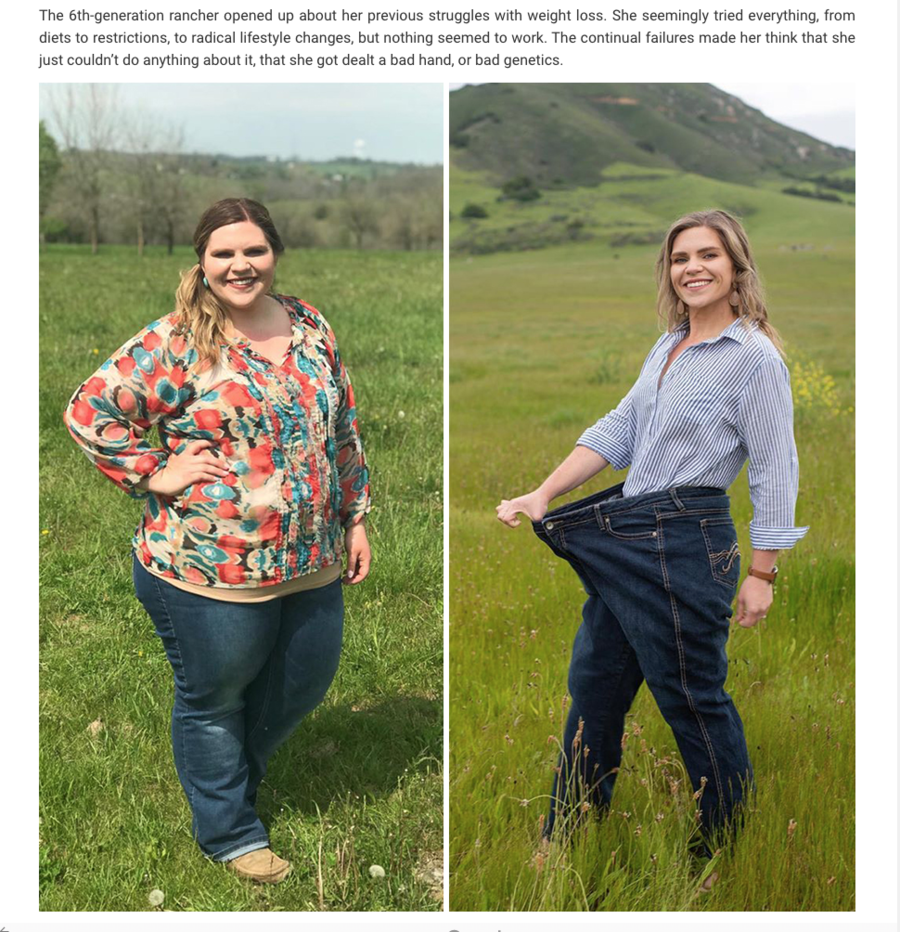 (Source: Bored Panda website screenshot taken on Thurs Mar 2 19:50:44 2023 UTC)
The lebmy.com article also claims actress Chrissy Metz "lost 39 pounds within a month." There is no record of her ever stating that she lost that much weight in a short time nor that she used a fat-blocking code to do so. She told People magazine in 2017 that she lost 100 pounds in five months by dieting and exercise:
She set about overhauling herself physically and emotionally, including following doctor's orders to lose weight. 'I was so gung ho, I lost 100 lbs. in less than five months,' she says. 'All I did was eat a 2,000-calorie diet and walk 20 minutes a day.'
There is also no evidence that actress Jennifer Hudson "lost over 62 lbs in under 2 months with Emily's help." Hudson spoke about her weight loss to Oprah Winfrey in 2011 and said that she used Weight Watchers and exercise to achieve her goal.
Dr. Harriet Hall, a retired family physician who writes about pseudoscience and questionable medical practices, published an article saying that the claims made about the miracle pill are not legitimate and there is no "scientific evidence" that such a pill could enable extreme weight loss.
Other Lead Stories articles about weight loss can be found here.