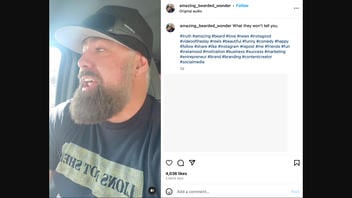 Did U.S. Army helicopters carrying troops in hazmat suits land on the campus of Utah State University and arrest five people for manufacturing ricin in April 2023? No, that's not true: The helicopters that landed on the campus on April 11, 2023, were involved in a demonstration by the school's Army ROTC program, the military science department head told Lead Stories. The troops were not wearing hazmat suits and no one was arrested, as video from the day shows.
The claim appeared in a video published on Instagram on April 15, 2023. The person in the video opens saying:
Well, hello America. So here's something fun that you won't hear on the news. On April 11 in Logan, Utah, that's the home of Utah State University ... U.S. Army helicopters landed on campus, troops with hazmat suits got out and five individuals were taken into custody.
This is how the post appeared on Instagram at the time of writing: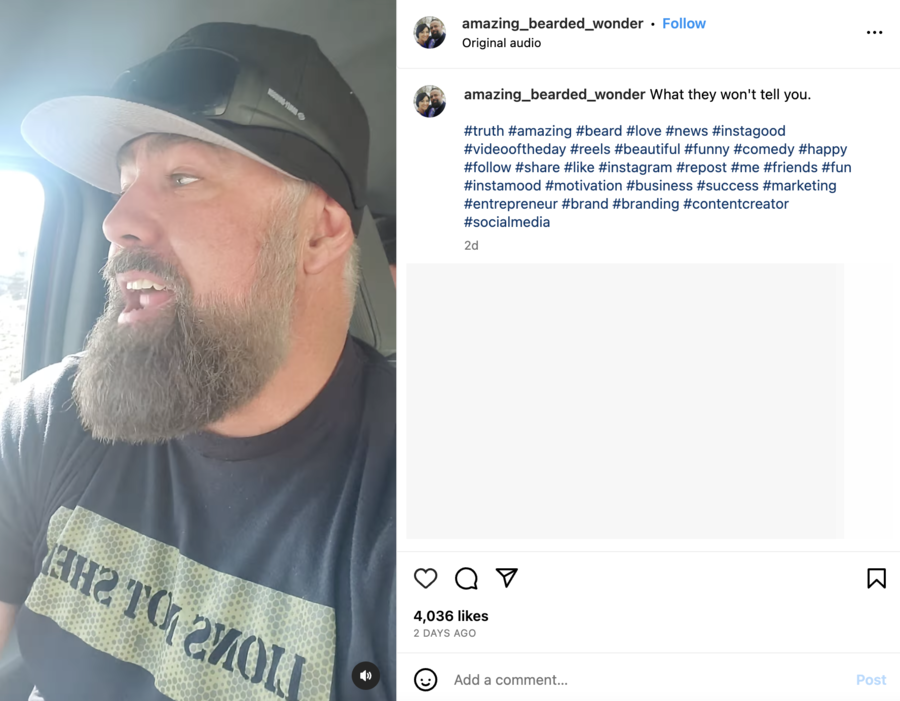 (Source: Instagram screenshot taken Thur April 18 18:15:22 2023 UTC)
The person on the video also claimed:
Now, Utah State said it was an ROTC training thing, don't worry about it, nah, we're good -- but that's not what happened. Turns out these five individuals were manufacturing ricin and sending them to prominent conservative political figures across the country through Amazon.
Lead Stories reached out to Utah State, and Shane Sorensen, head of the Military Science department at the school, responded via email on April 18, 2023. He said three aircraft and their crews attended an "aviation day" event that they hope to continue yearly:
The purpose of this event was to give our cadets an opportunity to become more exposed to the Army Aviation Branch, which is an extremely competitive Army occupation. It was also our intent to use this event as a recruiting and retention tool. Giving our cadets, as well as the USU student body, an opportunity to see the helicopters and ask the aircrew questions that you might not be able to ask or experience in any other setting.
Utah State University posted a message on the school calendar in advance of the April 11, 2023, event encouraging students to attend:
BLACKHAWK Helicopters on the QUAD
Ever seen a military helicopter up close? Now is your chance! Come celebrate Army ROTC Aviation Day on the Quad, on Tue April 11th, 1:30 to 4:30pm. One UH-72a Lakota Helicopter will land on the quad for students, faculty, and staff to tour and photograph. Two UH-60 Blackhawk helicopters will be landing and taking off from the quad, giving ROTC cadets flights around Cache Valley.
Video posted on YouTube on April 11, 2023, showed the helicopters flying beyond snow-covered mountains to land on campus. The troops in the video were wearing military fatigue uniforms, not hazmat suits.
The helicopters landing on campus have been a tradition dating back decades, as this news article from the Utah Statesman in 2003 reported, "The throbbing sound of helicopters flying over campus was from two Blackhawk choppers flying members of the ROTC on 10-minute air tours of Cache Valley."
In March 2013 the Cache Valley Daily reported on Black Hawk helicopters landing at USU:
Two UH-60 Black Hawk Helicopters will land on the HPER field at Utah State University this afternoon. The helicopters are from the Jim Bridger Detachment of the Utah National Guard and will be assisting Utah State Army ROTC cadets in a training exercise.

ROTC Cadets will be picked up at the HPER field - across from the ROTC main building - and will be air-lifted to another location in order to conduct a Training Scenario. The cadets will then conduct a foot-march, the three miles back to Utah State before they participate in an After Action Review.
There is no evidence that troops that landed on April 11, 2023, arrested five individuals for manufacturing ricin and sending it via Amazon. A Google search for military helicopters landing at Utah State University and arresting five for ricin does not yield any news reports of that occurring.
An October 3, 2018, ABC News report titled, "FBI arrests suspect in Utah over Ricin scare," noted that one individual, not five, had been arrested and they had allegedly mailed the letters through the U.S. Postal Service, not Amazon. Images in news reports showed U.S. Defense Department personnel wearing protective suits as they screened mail at the Pentagon, not arresting people in Utah.