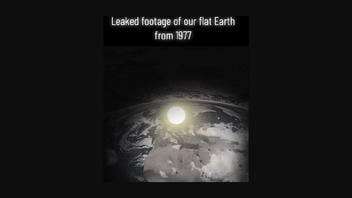 Does a video shared on social media show "leaked footage of our flat Earth from 1977"? No, that's not true: A 22-second clip that was first posted to TikTok in February 2023 was created by a satirical account that uses computer-generated imagery (CGI). Versions of the video were later shared to social media accounts without the satirical disclaimer to suggest that the video was authentic NASA footage.
A version of the claim originated in a video posted to TikTok on April 23, 2023, (archived here) with a caption that read, "First video of flat earth?" An unidentified voice stated the following:
Leaked footage of our flat Earth from 1977. This 15-minute footage was taken by a NASA satellite. If you reverse it back up and adjust the settings, you can see the land beyond the ice wall. You can see machinery tracks because they are mining rare materials beyond the ice wall. This is why they don't want you to know about it.
Below is how the video appeared at the time of this writing: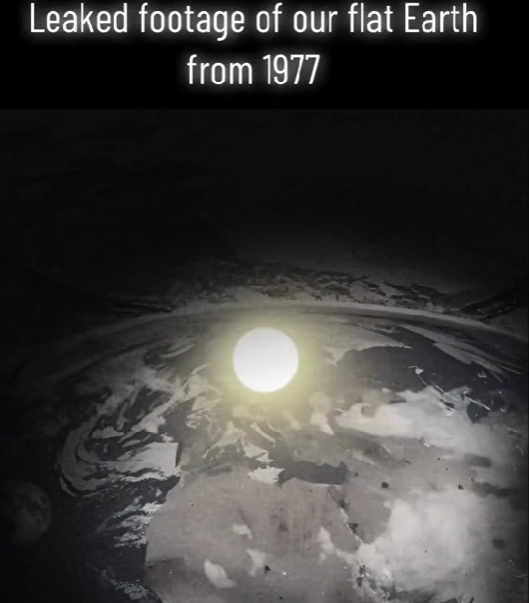 (Source: TikTok screenshot taken Tues May 30 09:09:00 UTC 2023)
The above clip was originally posted to TikTok on February 4, 2023 (archived here) by the account Flat Prover (@flat_prover), a CGI creator whose bio line explicitly stated that shared content is satirical in nature:
Satire guys, cmon the Earth is a globe! My footage is CGI!
Below is a screenshot of the account bio as it appeared at the time of this publication: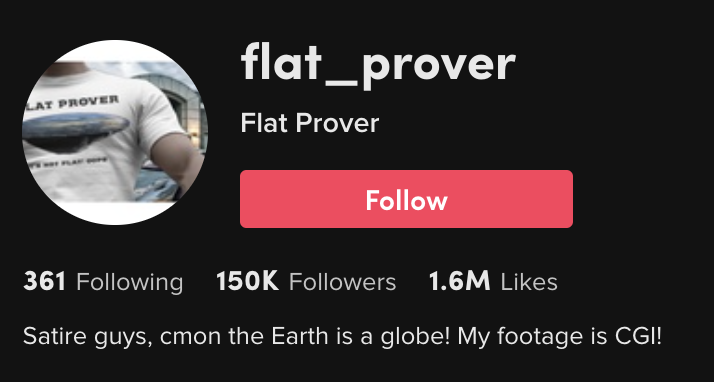 (Source: TikTok screenshot taken May 31 11:15:15 UTC 2023)
Lead Stories has also reported that the United Nations flag does not prove that the Earth is flat, that a 1958 Encyclopedia Americana entry does not contain evidence of flat Earth, and that NASA documents do not report that we live on a "flat, nonrotating Earth."