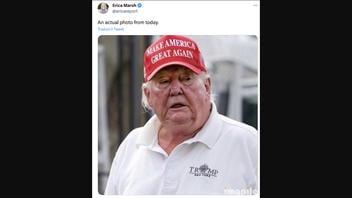 Is this photo an accurate depiction of former President Donald Trump on a golf course on June 6, 2023? No, that's not true: The image in this post has been digitally altered to make it appear as if Trump has aged noticeably and gained weight. The actual photo, initially taken by a photojournalist in 2022 and seen in multiple credible news reports, shows a thinner Trump.
The claim appeared in a post on Twitter (archived here) on June 6, 2023. The caption was:
An actual photo from today.
This is what the post looked like on Twitter at the time of writing: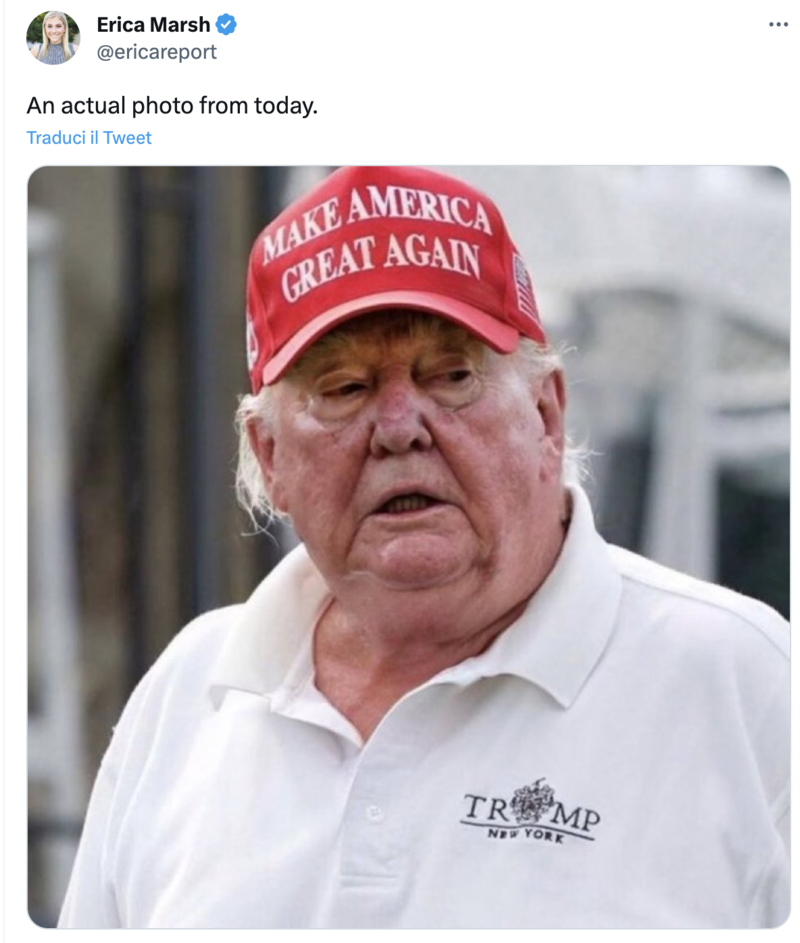 (Source: Twitter screenshot taken on Thu June 8 17:00:59 2023 UTC)
This picture of Trump has been altered to make it seem as if he has gained weight and his face is puffy.
Even a "reader added context" underneath the post pointed out:
This photo is digitally altered. The original photo was taken at Bedminster Invitational LIV Golf tournament in Bedminster, NJ. in July 2022. (AP Photo/Seth Wenig)
The original image is located on the website "mapi.associatedpress.com," showing a photo of Trump from the waist up.
Lead Stories located a July 28, 2022, AP News article titled, "Trump says Saudi-funded tour creates 'gold rush' for players," which shows the actual image of Trump on the sixth slide in the article's slideshow.
A TinEye reverse image search revealed that the altered image began circulating online only after the July 28, 2022, AP News article was published.
The image appeared in news articles during the summer of 2022, including an August 2, 2022, Click On Detroit article titled, "House Republicans who voted to impeach Trump over Jan. 6 insurrection face primaries elections." The article includes the original image of Trump playing golf and credits the photo to AP News photographer Seth Wenig.
Lead Stories previously debunked a slightly different alteration of a photo of Trump taken at the same event in 2022.