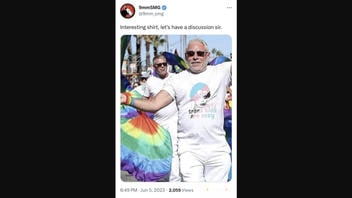 Is a photo showing a man wearing a T-shirt that says "trans kids are sexy" legitimate? No, that's not true: The man in the original image was wearing a plain white T-shirt, not a shirt with the phrase "trans kids are sexy." The original photo of the man in the white T-shirt was taken at the 2021 Palm Springs Pride Parade and published on the Desert Sun newspaper website.
The claim appeared as a post (archived here) on Twitter on June 6, 2023. It opened:
The mindset required to think showing off a t-shirt that says 'trans kids are sexy'.
This is what the post looked like on Twitter at the time of writing: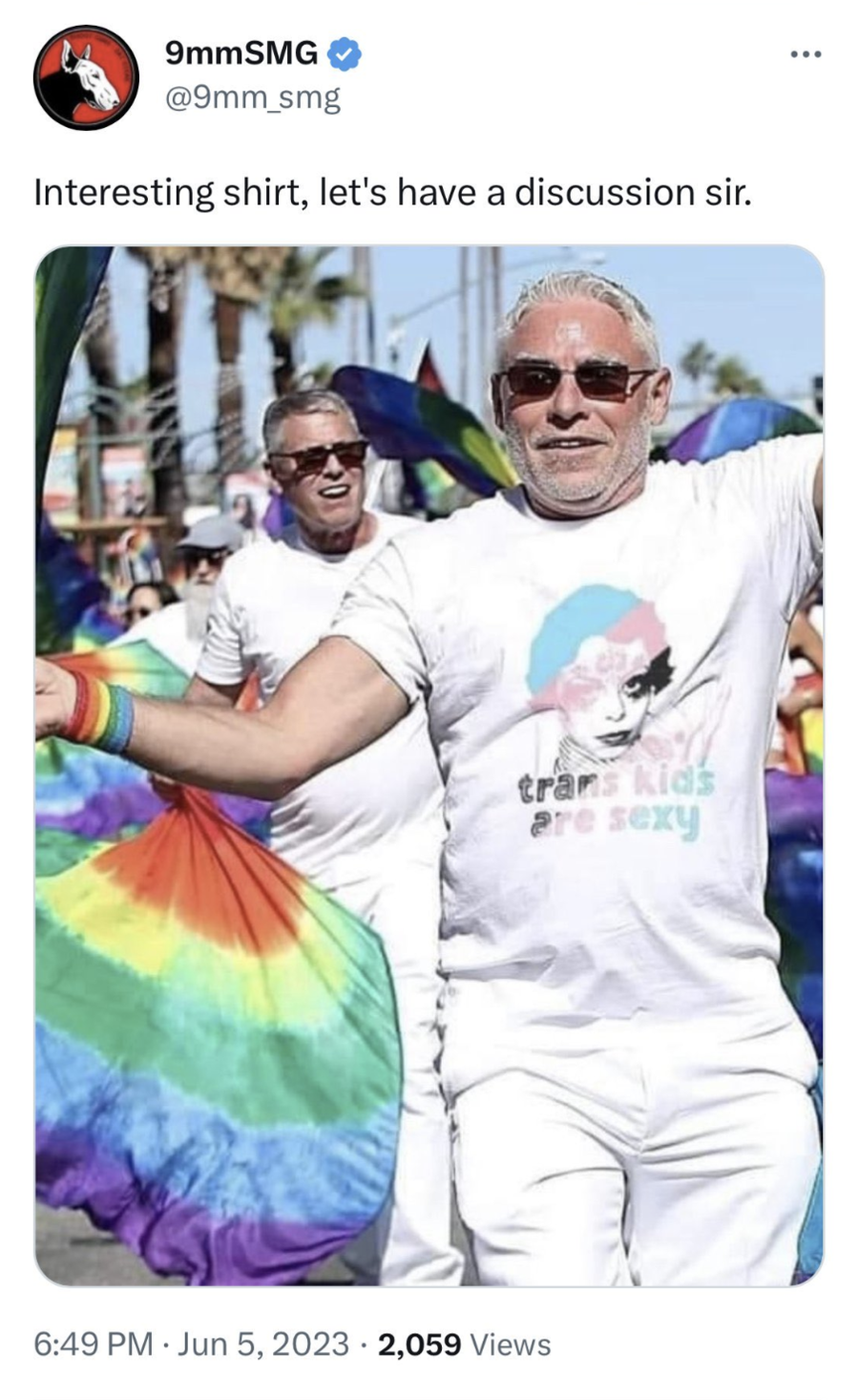 (Source: Twitter screenshot taken on Thu Jun 8 17:55:57 2023 UTC)
The tweet contains a screenshot of the image from the account @9mm_smg with the caption, "Interesting shirt, let's have a discussion sir." The original tweet appears to have been deleted, as a search of the account does not reveal the message.
The Desert Sun newspaper published 42 photos from the Palm Springs Pride Parade on November 7, 2021, titled, "Photos: Palm Springs Pride Parade draws thousands," and the original photo is in that gallery. The image from the post on Twitter used a real T-shirt that can be found on the internet to falsify the image.
This is the original photo from the newspaper: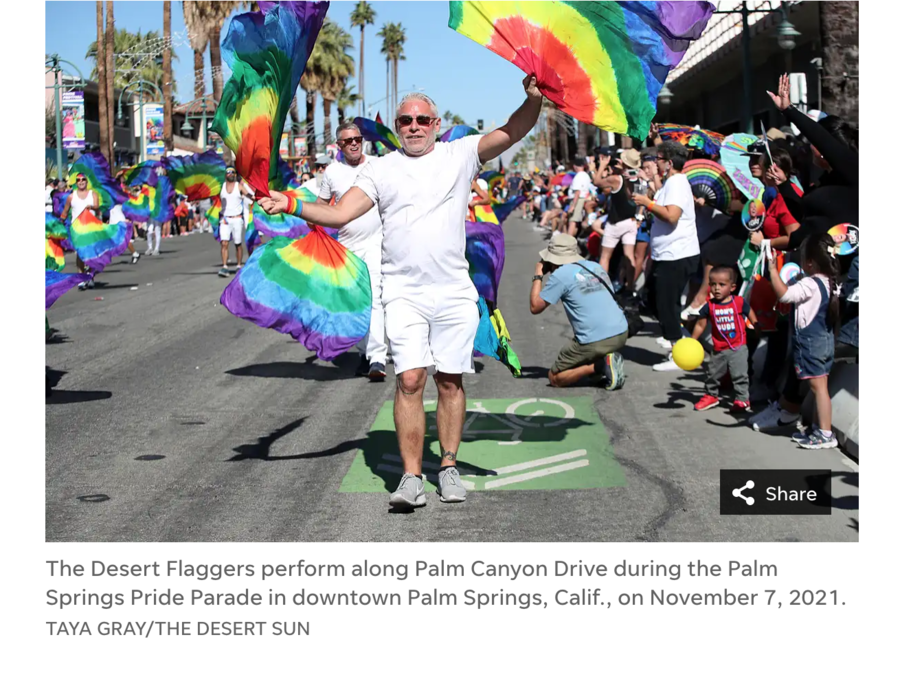 (Source: Desert Sun website screenshot taken on Thu Jun 8 18:12:02 2023 UTC)