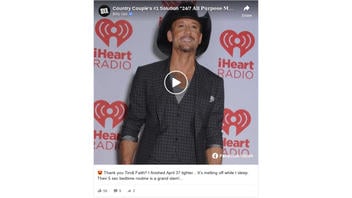 Have country singers and married couple Tim McGraw and Faith Hill promoted weight loss gummies that melt weight off while one sleeps? No, that's not true: There is no evidence that McGraw and Hill have endorsed such a product. There is an ongoing online scam that uses the names and likenesses of celebrities to sell weight loss products, even if those celebrities have not recommended those products.
The claim appeared in a post on the official Facebook page of punk rock artist Billy Idol on June 7, 2023. The post included a video that included what seemed to be audio from McGraw endorsing a weight loss product that purportedly helps users lose weight as they sleep. The caption of the post read:
😍 Thank you Tim& Faith!! I finished April 37 lighter... It's melting off while I sleep. Their 5 sec bedtime routine is a grand slam!...
This is what the post looked like on Facebook at the time of writing: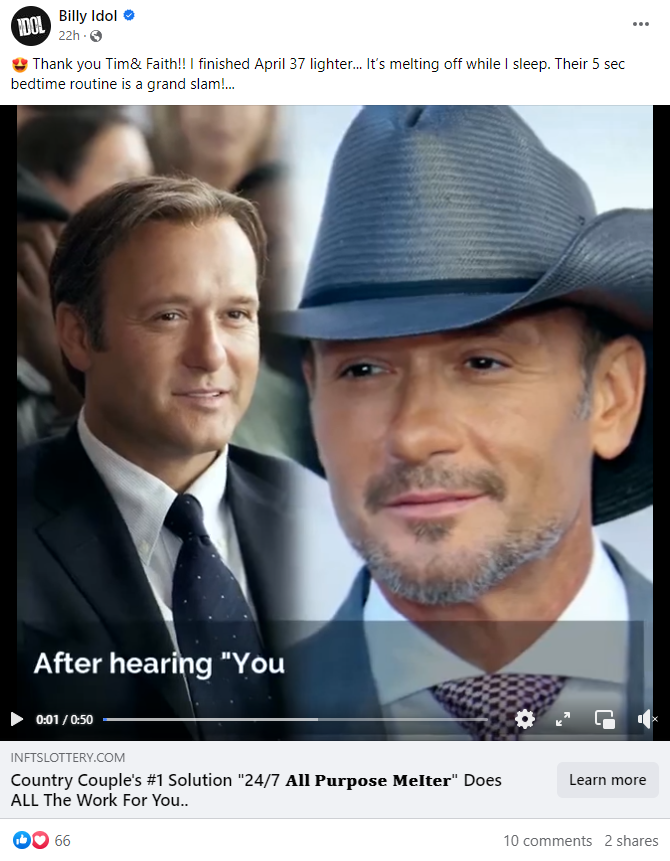 (Source: Facebook screenshot taken by Thu Jun 8 14:33:39 2023 UTC)
No gummies promotion
Although the audio in the video making the claim is supposedly from McGraw, Lead Stories could not find that audio being attributed to him anywhere else. This indicates that it was artificially generated. The post making the claim also includes a link to an "article" on a fake news website that mimics the appearance of the website of TIME magazine. However, the website's URL does not include "time.com," which is the legitimate website for TIME magazine. The "article" alleges that McGraw was encouraged by Hill and television personality Dr. Oz to take two weight loss gummies before each meal.
None of this is substantiated by any additional information, and if a reader clicks on any of the hyperlinks included in the "article" to find out more, they are taken to a page that advertises XtremeFit Keto, a gummies product that supposedly will "Melt Fat Fast!" Screenshots of both the "article" and the advertisement page are included below: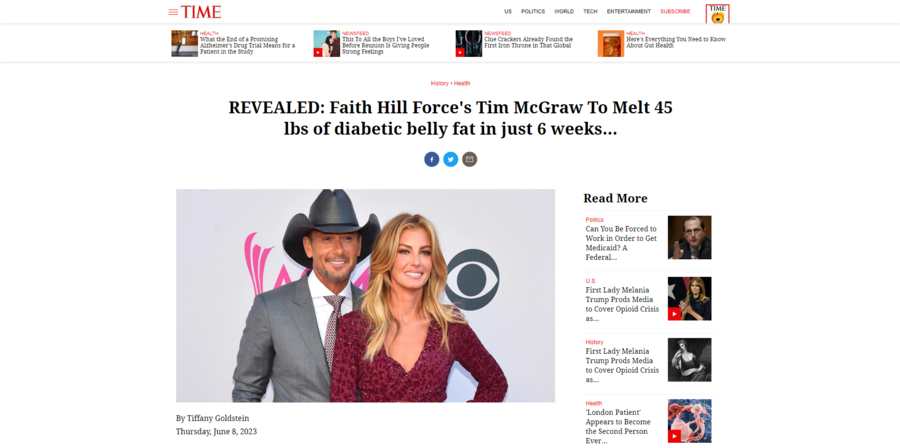 (Source: Screenshot taken on Thu Jun 8 15:23:39 2023 UTC)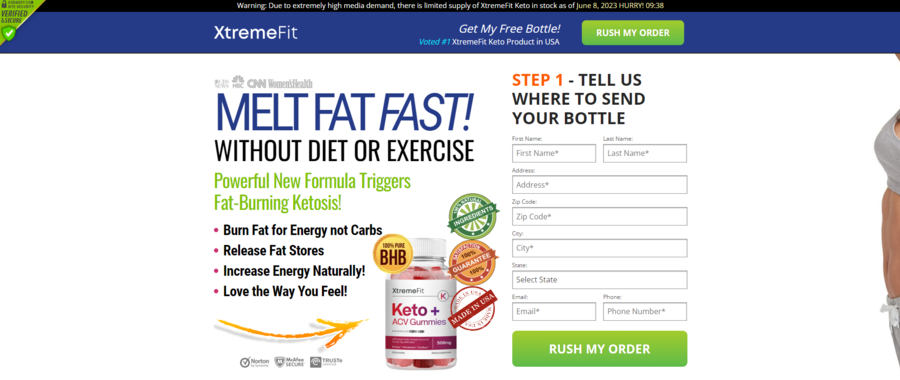 (Source: Screenshot taken on Thu Jun 8 15:18:17 2023 UTC)
However, Lead Stories could not find any evidence that McGraw and Hill have endorsed any products that help people lose weight overnight. McGraw discussed losing 40 pounds in a 2019 interview with the magazine Men's Health:
Eleven years and 40 pounds ago, [McGraw] realized he'd lost control of his own fitness when he starred in Four Christmases. He'd grown up playing sports, but he was up to 215 pounds, and his daughter Gracie noticed, saying he looked 'big on the screen.' 'I got out of it for a while,' he says. 'I was in the prime of my career, and I wasn't capitalizing on it.' So he ditched alcohol, burgers, and 'truck-stop foods' and began walking in the morning.

That became a 20-minute run, and soon he was lifting weights. And he realized it was helping his music. 'I use my whole body to sing--my legs, my butt,' he says. 'And having more control over those things makes my voice stronger.'
Celebrity-endorsed weight loss products scam
There has been an ongoing online scam that uses the likeness or names of celebrities to promote weight loss products, especially weight loss gummies. These scam posts typically urge social media users to click on links that will eventually lead them to a webpage advertising weight loss products. Lead Stories has previously debunked claims that celebrities such as country singers Miranda Lambert and Trisha Yearwood have promoted weight loss gummies.