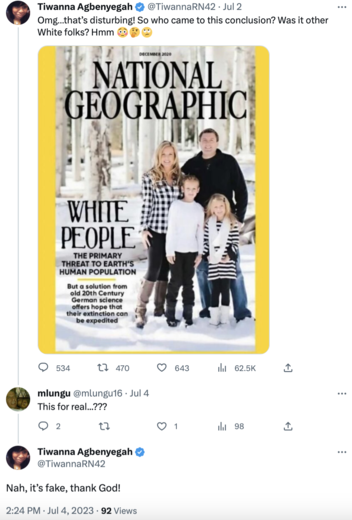 Does a National Geographic magazine cover purportedly published in December 2020 display what appears to be two adults and two children who are all white-complexioned beside a headline that reads "WHITE PEOPLE"? No, that's not true: A National Geographic representative told Lead Stories the cover image in this tweet has been "completely fabricated." The actual December 2020 cover on the official National Geographic website doesn't display any people or any of the text seen on the cover in this post.
The original creator of the post confirmed in a follow-up tweet that the cover image was fake.
The claim appeared in a post on Twitter on July 2, 2023, under the caption:
Omg...that's disturbing! So who came to this conclusion? Was it other White folks? Hmm 😳🤔🙄
Underneath the title "NATIONAL GEOGRAPHIC" and beside the image of a group of four white-complexioned adults and two children on the purported cover, a headline and subtext read:
WHITE PEOPLE
THE PRIMARY
THREAT TO EARTH'S
HUMAN POPULATION
But a solution from old 20th Century
German science
offers hope that
their extinction can
be expedited
This is what the post looked like on Twitter at the time of writing: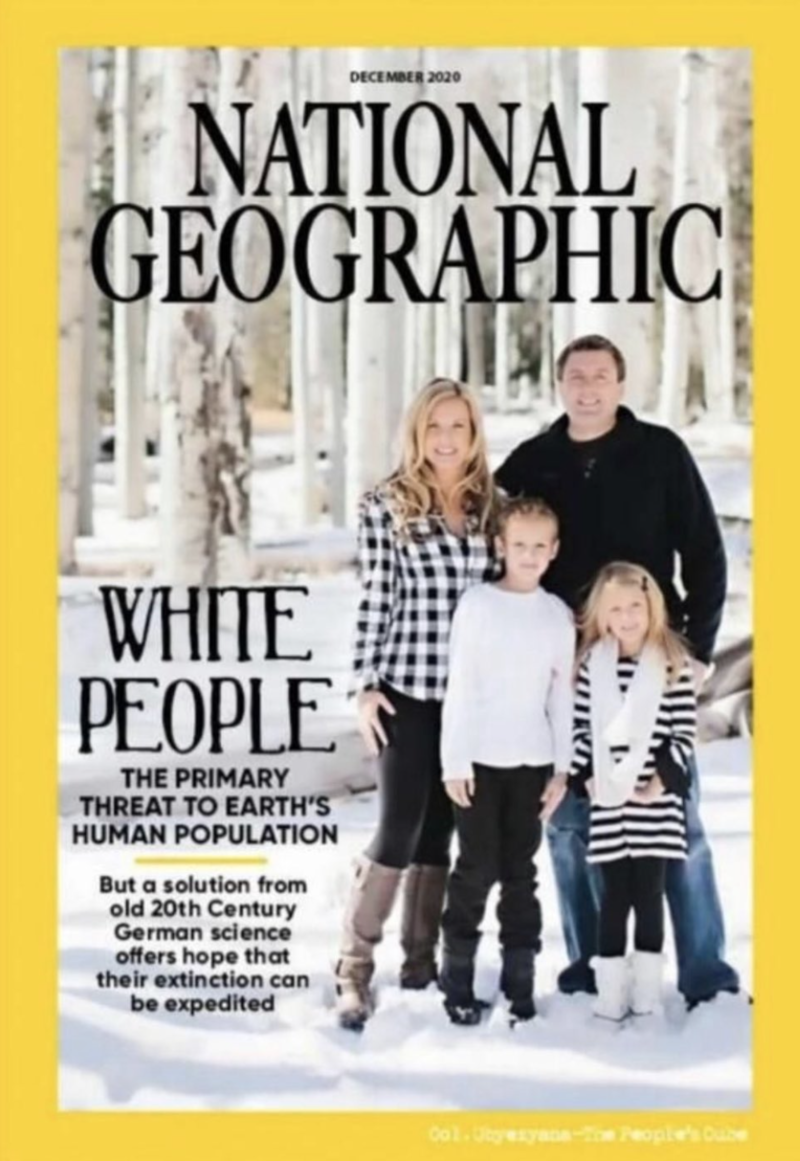 (Source: Twitter screenshot taken on Wed July 12 15:43:26 2022 UTC)
A search for a publication on the official National Geographic website with the headline "white people" produced no results to substantiate this claim.
Anna Kukelhaus, the director of communications at National Geographic, confirmed to Lead Stories via email on July 12, 2023, that this claim is false:
The purported image of a December 2020 cover of the magazine with the headline 'White People' is completely fabricated.
Also, in a July 4, 2023 tweet, in the exact thread of the post where the fabricated cover is located, the original publisher of the tweet, @TiwannaRN42, responded to a tweet by another user who asked if this cover image was authentic:
Nah, it's fake, thank God!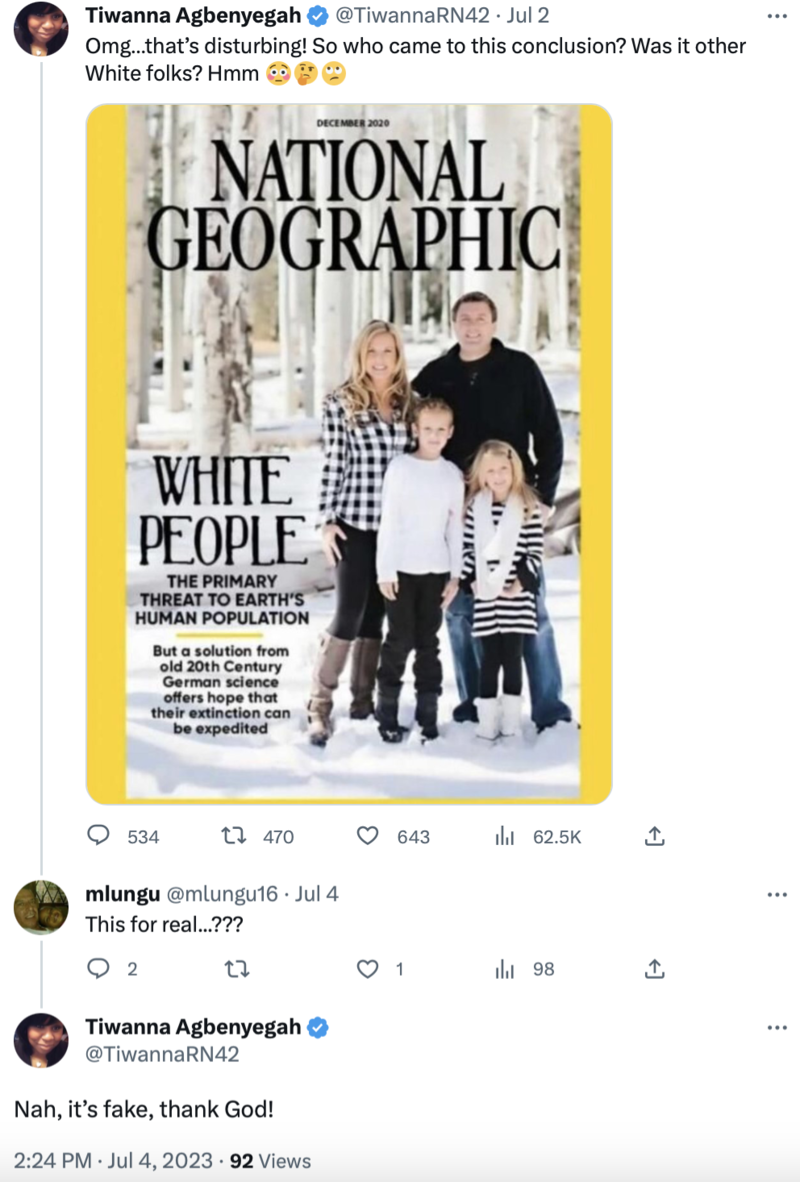 (Source: Twitter screenshot taken on Wed July 12 15:43:26 2022 UTC)
A search of the official National Geographic website catalogue revealed that the real December 2020 cover, seen here, did not display any people or mention "white people." Instead, it had the title "SAVING THE GREAT LAKES" and an image of what appeared to be a dock on a beach.
Additional Lead Stories fact checks that mention National Geographic can be found here.