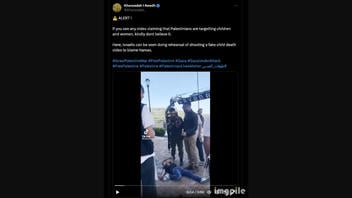 Does a viral video capture the staging of a "fake child death" aimed at blaming Hamas for attacking civilians during the Hamas attack on Israel on October 7, 2023, or during later atrocities? No, that's not true: The footage predates this escalation by more than a year and shows the production of a short film named "Empty Place" that can be viewed online. It is from a backstage video showing the film production in 2022.
The story appeared in a post (archived here) published on X, formerly known as Twitter, on October 9, 2023. It opened:
⚠️ ALERT !

If you see any video claiming that Palestinians are targetting children and women, kindly dont believe it.

Here, Israelis can be seen doing rehearsal of shooting a fake child death video to blame Hamas.

#IsraelPalestineWar #FreePalastine #Gaza #GazaUnderAttack #FreePalestine #Palestine #PalestinianLivesMatter #طوفان_القدس
This is what the post looked like on X at the time of writing: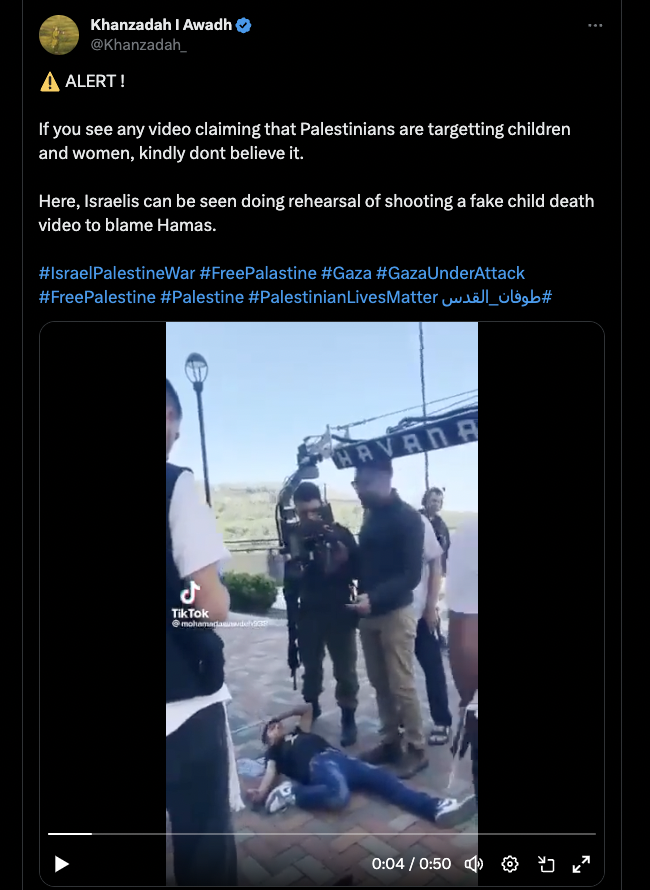 (Source: X screenshot taken on Tue Oct 10 14:05:10 2023 UTC)
The 50-second video showed a youth on the ground surrounded by adults operating professional filming equipment.
The clip, however, appeared on social media roughly a year and a half before the October 2023 Hamas invasion of Israel.
In May 2022, for example, its caption on Facebook made a similar claim about Palestinians purportedly staging a murder. Here is a screenshot of that post's archived copy (click to view larger):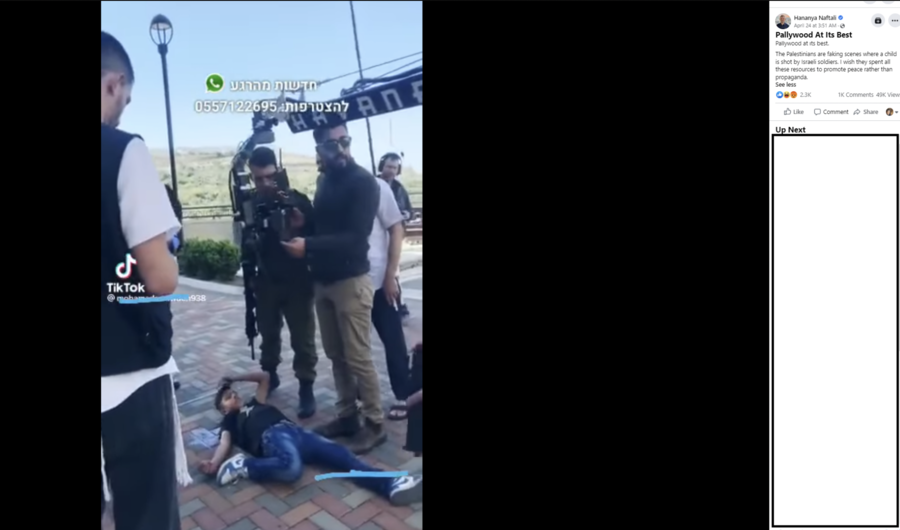 (Source: Archive.Today screenshot taken on Oct 10 14:21:40 2023 UTC)
In reality, the video portrays the production of a short film directed by Awni Eshtaiwe and released under the title "Empty Place." It was posted on YouTube (archived here). The scene from the posts on social media shot from a different angle appears at the 1:23 mark: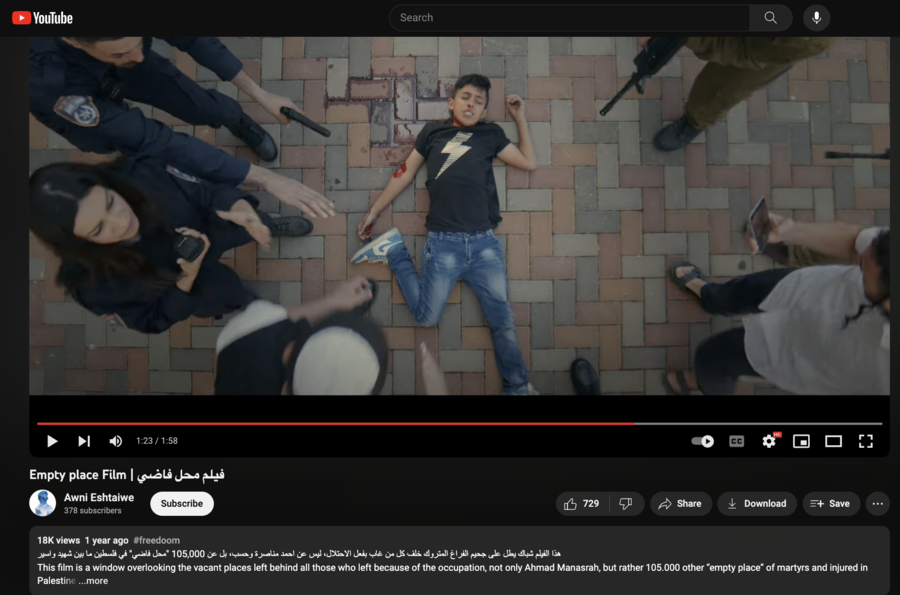 (Source: YouTube screenshot taken on Tue Oct 10 14:51:25 2023 UTC)
The footage in question was first uploaded on TikTok in April 2022 (archived here). Its caption did not imply that the video captured some kind of covert activities -- as translated from Arabic by Chrome, it said that it was taken "behind the scenes of the filming of the scene."
Other Lead Stories articles on claims pertaining to the 2023 Israel-Hamas conflict are here.