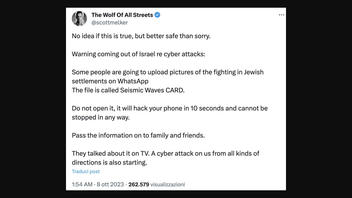 Did Dwayne "The Rock" Johnson and Joe Rogan endorse a plan by the federal government to distribute health spending cards worth up to $5,600, with every American qualifying for one? No, that's not true: The claim that the government is freely giving out health spending cards with thousands of dollars on them is a scam. Such scams are usually attached to an ad asking whether a person needs federal assistance or insurance. Neither Johnson nor Rogan -- purportedly backing the plans -- posted such an endorsement on their official social media channels.
A version of the claim originated in a video shared to Facebook on October 12, 2023, (archived here) that featured the likeness of Johnson with a caption that read:
They're hiding this from you just like everything else...
Below is how the post appeared at the time of writing: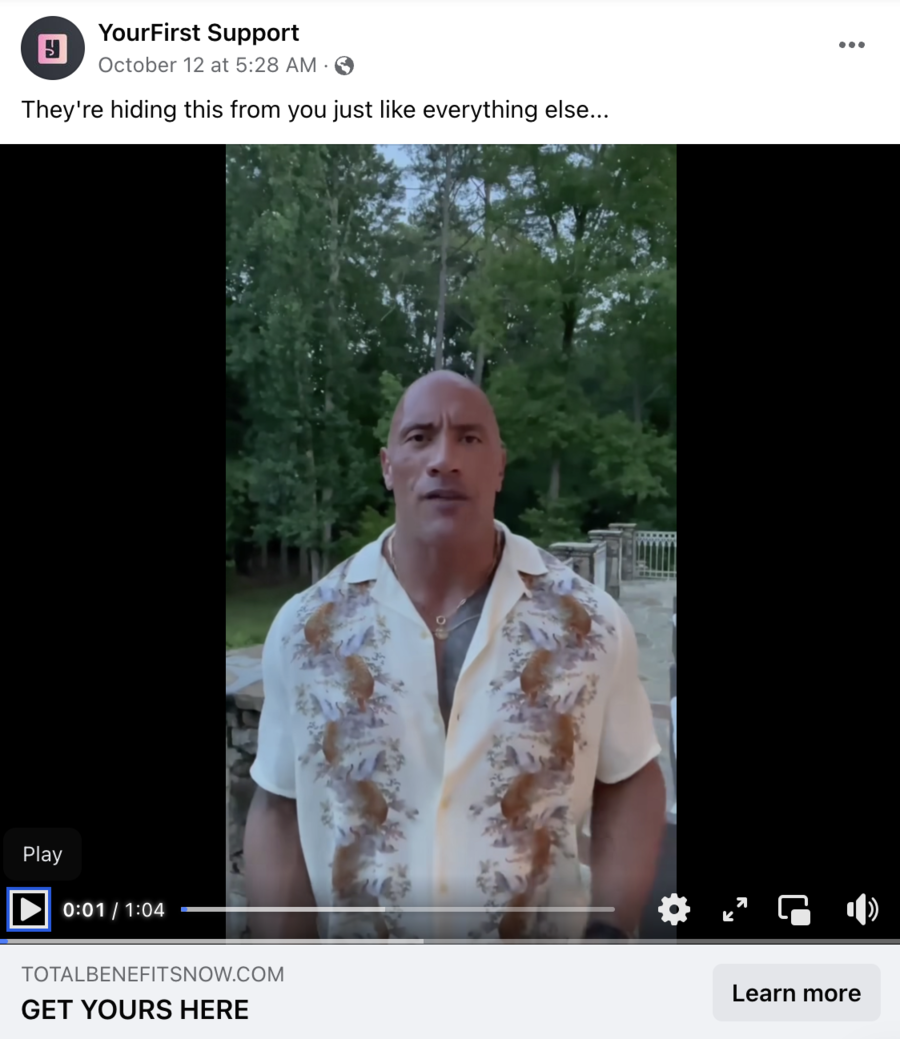 (Source: Facebook screenshot captured Thurs Oct 19 17:46:04  UTC 2023)
Another variation of the video above featured Rogan (archived here), a talk show host who Lead Stories has previously fact checked: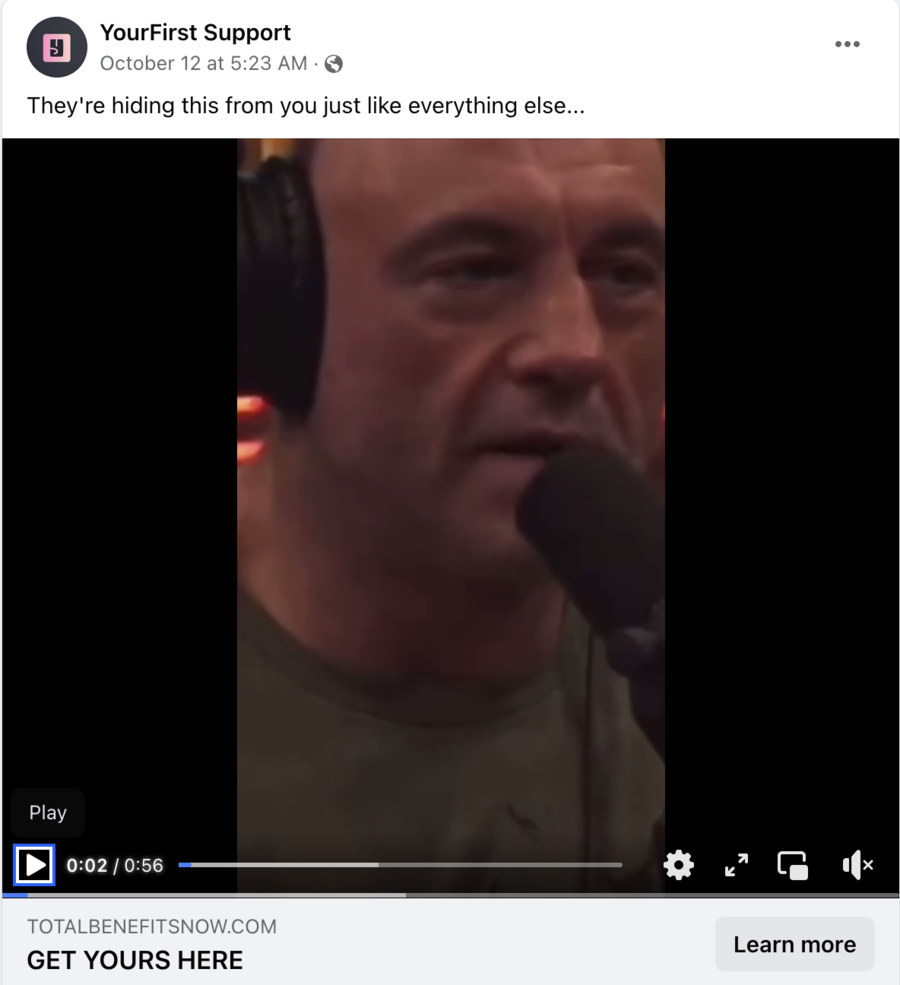 (Source: Facebook screenshot taken Thurs Oct 19 18:42:30 UTC 2023
While neither celebrity was identified by name, the implication of endorsement was clear with the inclusion of video clips of them speaking. Narration by voices sounding similar to Johnson's and Rogan's did not match the movement of their mouths in the brief video clips.
Both videos included a link that led to the website totalbenefitsnow.com that, when clicked, redirected to another website with the URL carerewardsplus.com. Neither of these websites are affiliated with the U.S. government nor do they represent genuine offerings.
Lead Stories first reported on the benefit scam in August 2023. At the time, our newsroom searched through the federal government's benefits website and determined that there was no credible evidence to support such claims, writing that:
The companies behind such webpages typically are trying to advertise some sort of federal assistance guidance or insurance service to users. The federal government has warned Americans that it 'does not offer "free money"' and that such claims are often scams.
As of October 2023, the above information was still accurate.
Lead Stories also dug through the official social media accounts of Johnson (X, Instagram, YouTube, TikTok and Facebook) and Rogan (X, Instagram, YouTube, TikTok and Facebook). As of October 19, 2023, neither celebrity had shared such endorsements or videos on their platforms.
Lead Stories has explored similar scams in the fact checks found here.