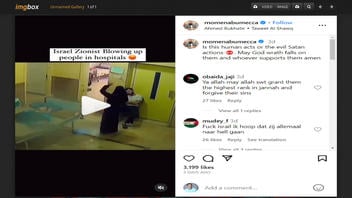 Does a video on social media show Israel "blowing up people in hospitals" in the aftermath of the Hamas attack on October 7, 2023? No, that's not true: The video shows scenes that can be traced to Omar bin Abdulaziz Hospital in Aleppo, Syria. The facility was hit by an airstrike more than seven years earlier on July 15, 2016.
The claim appeared in a post and video (archived here) on Instagram by Momen Suliman on November 3, 2023, under the title "Israel Zionist Blowing up people in hospitals😠." The post's caption said:
Is this human acts or the evil Satan actions 😡. May God wrath falls on them and whoever supports them amen
This is what the post looked like on Instagram at the time of writing: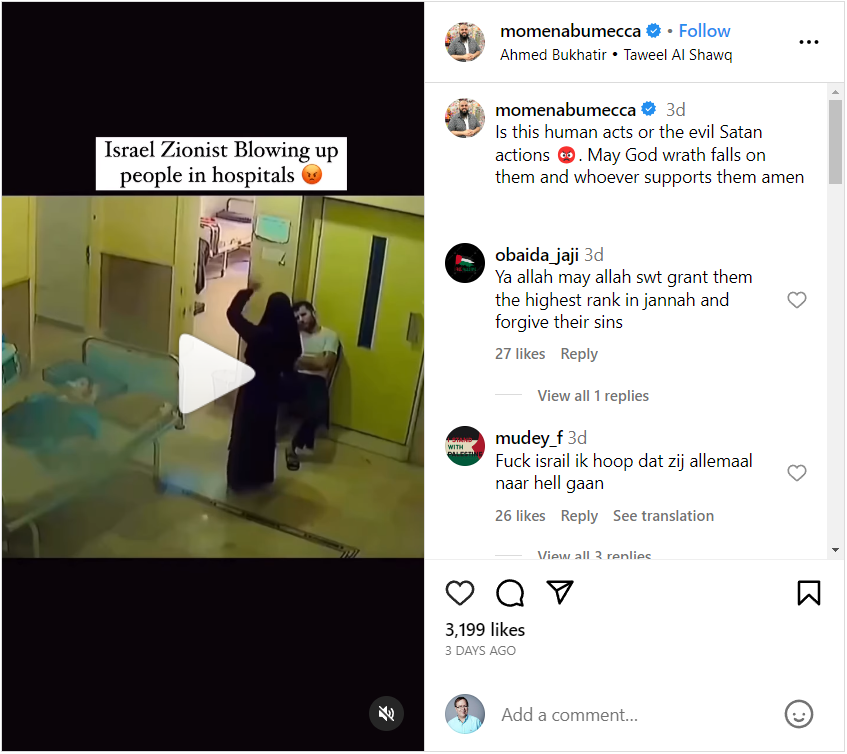 (Source: Instagram screenshot taken on Tue Nov 7 16:20:52 2023 UTC)
Old video
Taking a still image from the Instagram video and using a Google Lens search (archived here), Lead Stories found that the video does not show the bombing of a Gaza hospital by Israel but instead the bombing of Omar bin Abdulaziz Hospital during Syria's civil war.
A video (archived here) showing many of the same scenes that were included in the Instagram clip was published on July 31, 2016, with the Google-translated title "Moments documenting the crime: 'The air strike that targeted Omar bin Abdulaziz Hospital in mid-July.'" You can watch it below:
The Targeting Health website, which documents "Attacks Against Medical Facilities in Syria," details the airstrike that hit Omar Bin Abdul Aziz Hospital on July 15, 2016. It links to several videos showing the aftermath of the attack (here and here), including the one featured above.
Read more
Other Lead Stories fact checks involving the Hamas-Israel conflict can be seen here.