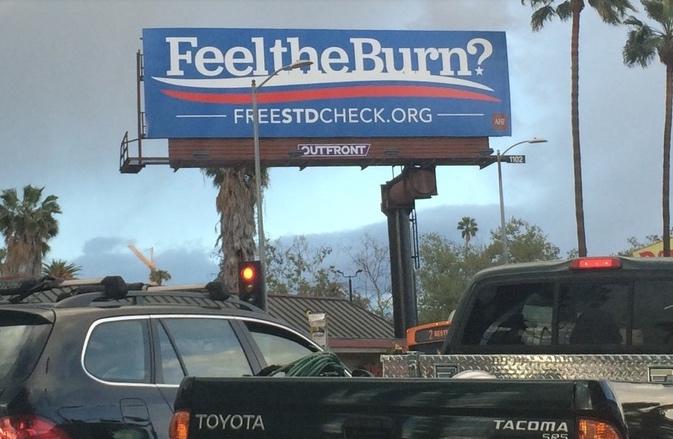 It looks like Bernie Sanders' famous slogan has been repurposed by a health clinic to raise awareness about sexually-transmitted diseases.
Instead of "Feel the Bern," the billboard asks "Feel the Burn?" and directs people to the website FreeSTDCheck.org.
The billboard was spotted in Los Angeles and contains a red and white stripe which is very similar to what the Sanders campaign has used in their logo.
Lead Stories' Trendolizer™ is constantly scouring the web for the hottest news, viral videos and images.