What police saw next to a sleeping man in a suburban Los Angeles parking lot led to a confrontation that "very easily ended tragically," according to a release from the Alhambra, California, police. When officers saw "what appeared to be a gun next to him" they called the Los Angeles County Sheriff's SWAT team for help.
The sleeping man eventually woke up -- three hours later -- and "came out of his vehicle with his hands up."
"The situation ended peaceful and it was determined what appeared to be a gun was actually a cellphone case of a gun," police said. "The male subject did not require any medical attention, was not arrested, and was sleeping in his vehicle."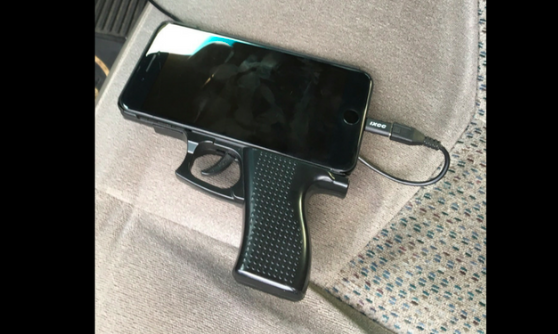 Police and paramedics were initially called to the Albertson grocery store parking lot when someone called 911 to report "a possible medical issue of a subject in a vehicle," police said.