Belgian security researcher Inti De Ceukelaire strikes again: an old Trump tweet from 2012 now links to a music video on YouTube making fun of Trump.
I'll be speaking tomorrow at the San Jose Convention Center (CA) for the first- ever National Achievers Congress http://t.co/m4JN2oIw

-- Donald J. Trump (@realDonaldTrump) April 11, 2012
Here is a screenshot of the tweet in question in case it gets taken down: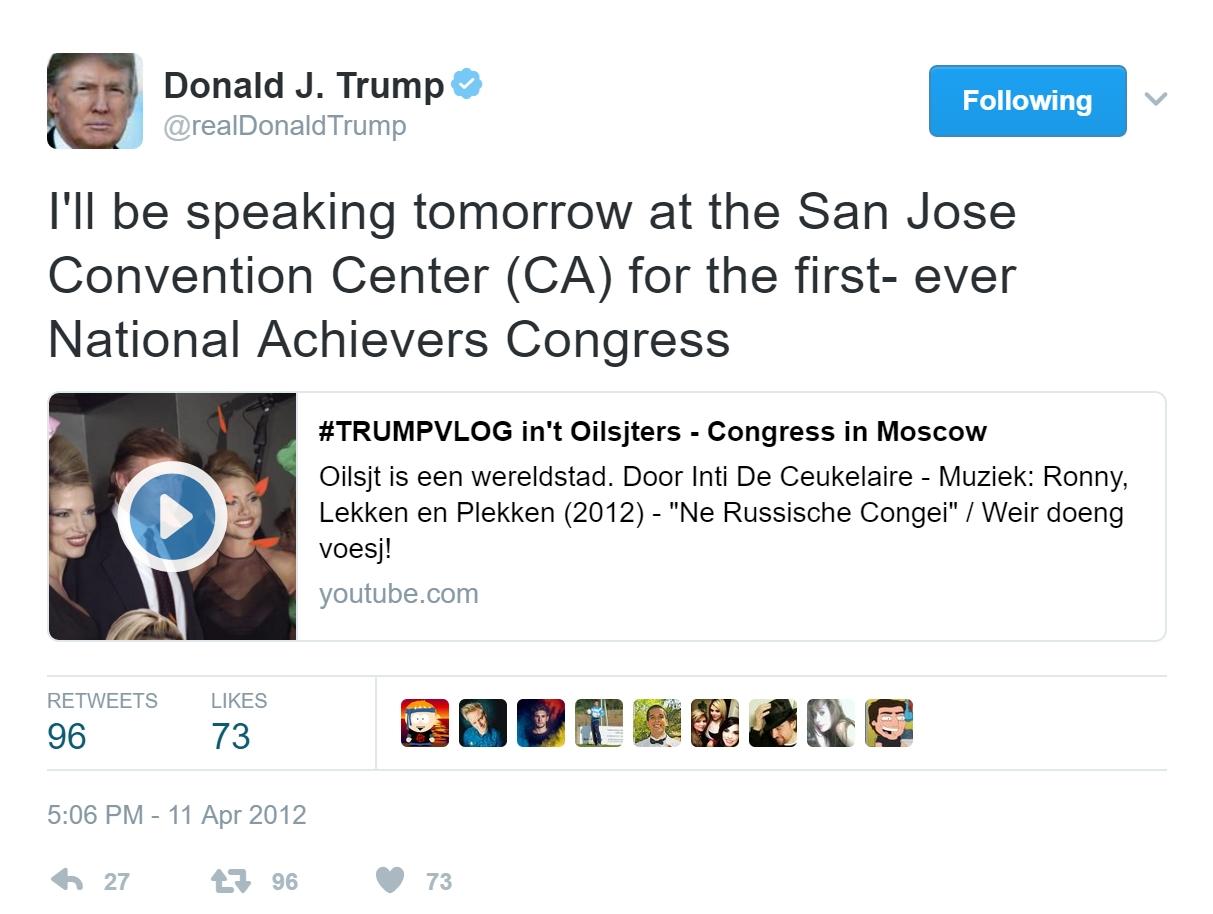 De Ceukelaire noticed that Donald Trump had linked to the website of the National Achievers Congress in a tweet in 2012, which at the time was using the domain name nac2012.com. However since that time the domain registration lapsed and De Ceukelaire was able to register the domain name for himself on January 22th 2017 giving him the ability redirect it to wherever he liked. Which he did: the link in the Trump tweet now goes to a carnival music song in Dutch mocking Trump.
Because of the way embedding links in Twitter works, the video is now also embedded directly in the tweet.
Here is the the video in question:
The song describes the fun to be had when taking a vacation in Russia, talking about the various beauties the singer has met there (Olga, Mariska, Svetlana, Sasha...). While the lyrics don't mention Trump directly the animation that goes with the song shows him taking a Russian vacation and enjoying himself immensely at the 'congress' in Russia.
De Ceukelaire was in the news recently because of his claims he could find out the phone numers of many Facebook accounts without the account owners permission.