Judge Joseph Wapner, whose "People's Court" show ushered in a genre of reality TV shows based on real court cases, died in Los Angeles Sunday. Wapner was 97.
Wapner served as a Los Angeles County Superior Court judge for 20 years before presiding over the "People's Court" for 12 years, starting in 1981.
Wapner suffered from Alzheimer's Syndrome in his last years.
Judge Wapner's name became iconic in pop culture partly because of Dustin Hoffman's character Raymond Babbitt in the 1988 movie "Rain Man." Raymond, who had savant syndrome counted down the minutes until "People's Court" would air. with the line "Three minutes to Wapner."
Hoffman, who won the best actor Oscar for the role, later told Brad Herman, , who served as Wapner's asset manager for 30 years, that he "put Wapner on the map." When Herman related that to Wapner, the judge replied "You tell Dustin Hoffman I put him on the map."
"What a sweet wonderful man," said Herman,. "He had such an amazing sense of humor."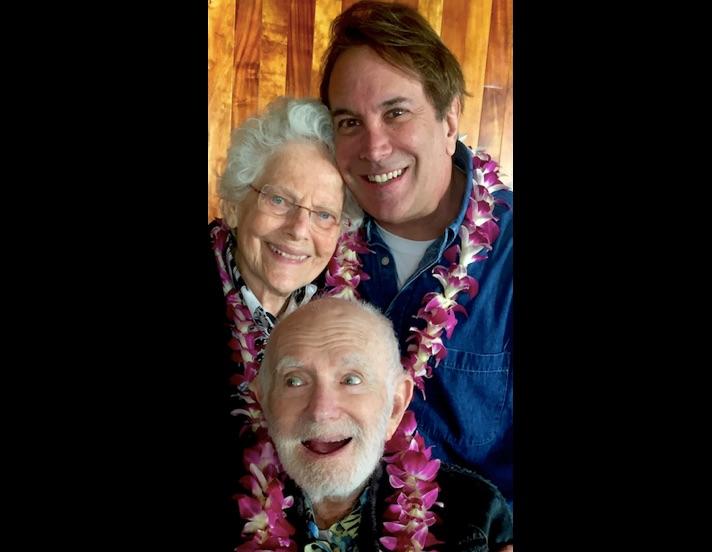 This image may be the last photo taken of Wapner. It shows Herman with the judge and his wife, Mickey, at a birthday party for a mutual friend at Duke's restaurant on Malibu in January 2017.