You may have seen a gullible Facebook friend post this story on the interwebs. Lead Stories' Trendolizer picked this up as trending, but we've also debunked it as a hoax story on a hoax site.
Walter White, a 21-year-old black man, DID NOT die in the nonexistant St Gatchimina County jail after being arrested while drinking and riding a hoverboard. The nonexisting BFMF -- or Black Folks Matter Foundation -- is NOT investigating the suspicious death.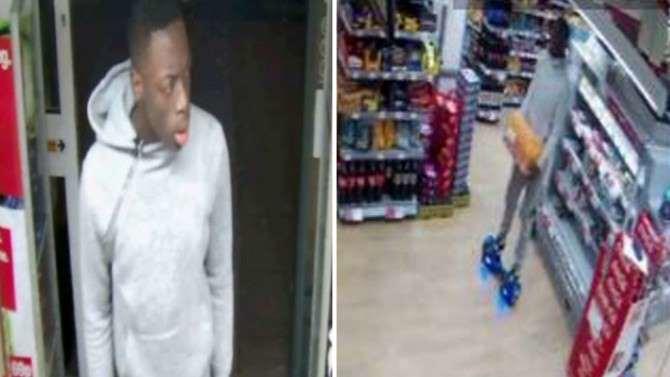 In actuality, the suspect was captured on surveillance tape entering a store in Mitcham, London on the hoverboard on September 6 before grabbing a case of Lucozade (some sports drink) from an aisle.
He was caught on tape wearing a grey sweatshirt and sweatpants, checking behind him, and then leaving the store.
The cops released the footage in their efforts to track him.
Celebtricity.com is an entertainment website with shocking Satire News to keep its visitors in a state of disbelief.