Lead Stories' Trendolizer detected a report as trending involving a man supposedly trying to have sex with a pit bull when the animal viciously attacked him and bit his groin. The story was published by the hoax website WorldNewsDailyReport, but many people apparently thought it was real and shared it with friends on social media.
Although we still discourage trying to get intimate with pit bulls, we can reassure you, the story is not true.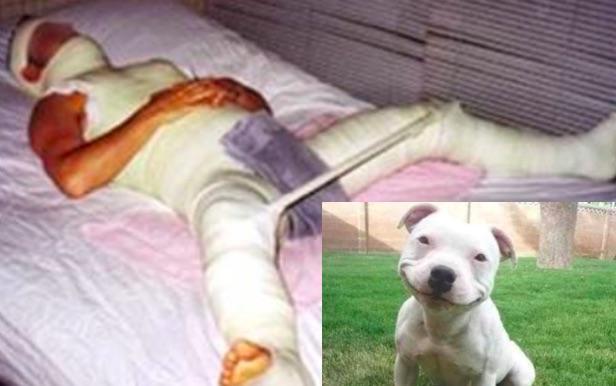 The photo used in the bogus story showing a heavily-bandaged man in a bed first appeared online in 2010 and has popped up in various comedic stories since then. As for "Spanky" the pit, this image has been traced to a Pinterest post from over two years ago. The smiling pooch is really a friendly school dog.