The folks over at Snopes recently debunked a trending story on the internet claiming Martin "Pharma Bro" Shkreli was gunned down in a drive-by-shooting as he was getting into his car. Although this is a HOAX story, some people don't realize that.
The HOAX story states:
After being shot in a drive-by shooting, we have learned that the worlds most hated man, real name Martin Shkreli, has died outside his home Friday afternoon.

Rising to infamy last year, Martin Shkreli has been getting much attention after raising the price of AIDS medicine by 5000%. Dubbed the "Biggest Douchebag in the World" and the "Shit-head of the year 2015", millions of people on social media sites like Twitter, Instagram, and Facebook have tuned in to rejoice in the news about Martin Shkreli. Sadly, Martin Shkreli's reign did not last, as he was shot in front of his home as he was getting into his car.
The image of the crime scene used in the NOT TRUE story comes from a REAL 2014 story with the header "Bitter uncle 'tied up and executed six members of his ex-wife's family because he was jealous of their perfect lives and resented getting divorced', says devastated grandfather."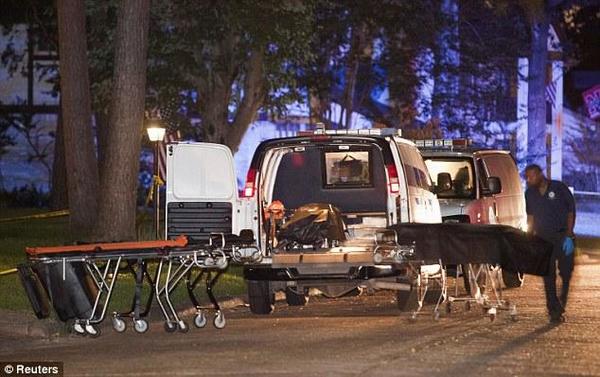 According to Martin Shkreli's Twitter account, he is alive and kicking.
Chatting if anyone wants to say hi. Haters welcome. https://t.co/gfWZaIEsXB

-- Martin Shkreli (@MartinShkreli) March 7, 2016
Now you know.
Follow us on Facebook and Twitter @LeadStoriesCom for your daily news.