For the Facebook & WhatsApp junkie who really can't let go of their phone when going places there now is an innovative service from ride hailing company Uber. Named UberWALK, the service consists of an assistant you can request via Uber's app who will hold your hand when walking between places so you don't bump into things and you can concentrate on your phone, saving time.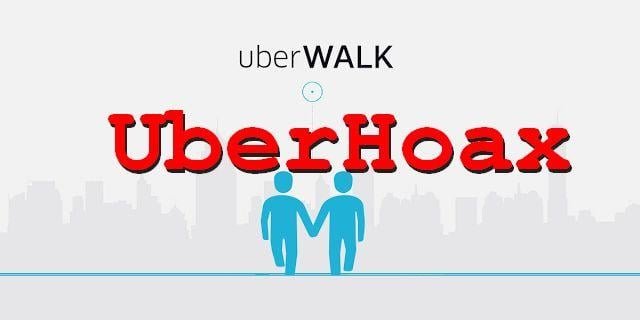 Of course the story is not true: it was published on March 6th by the satire section of First Post, a news website from India. More specifically, on their 'Faking News' section (you really can't miss it in the header).
When sharing the story on social media, the 'Faking news' part is prominently visible too:
Bengaluru: UberWalk will enable users to tap a button and get uber assistant who will help users walk to their destination by holding their hand. It's a great way to save time and users will be able to browse Facebook & text on WhatsApp freely during the walk.
So it is quite unlikely the tens of thousands of people who shared the news online all did it because of ignorance. They are probably enjoying the satire of it as much as we do, witness the #uberwalk hashtag on twitter:
For the latest in the world of global hoaxes and satire, follow us on Facebook and Twitter (@LeadStoriesCom) for your daily alerts.