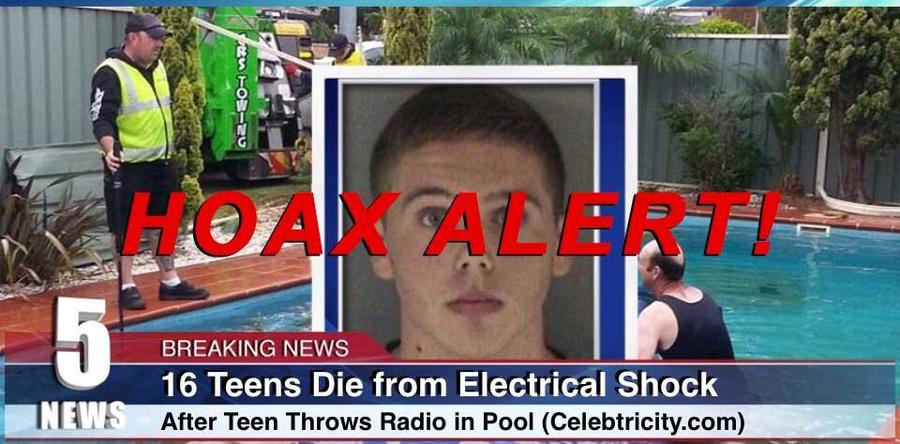 There is a trending HOAX story stating "Sixteen Teens Die from Electrical Shock After Teen Throws Radio into Swimming Pool." The NOT TRUE story comes from a known satire/hoax website but some people only read the title and share the lies.
A little bit of the HOAX story:
16 Teenage girls die and only one survivor remains in critical condition this morning after they were electrocuted in a swimming pool. Reginald Porter age 18 was taken into custody and will be charged after he was upset that his girlfriend broke up with him and he threw his Apple Beats by Dre radio into the pool.
Dr. Dre does have an Apple radio show, Beats 1, but the "Apple Beats by Dre radio" does not exist. The mugshot used in the story is actually of Cody Nicosia, a man who was "Convicted In 2012 Murder Of Castro Valley Woman During House Robbery."