Famous fake news site Celebtricity struck again in January 2017, recycling an old fake story from april 2015 from another website. According to the hoax article a spate of black teenagers were being kidnapped in Philladelphia by a man using a van marked "Free Jordans" to lure them.
The names and ages of the teens were given as "James Coney 13, Jamal Young 14, Henry Duckworth 14, and Tyquan Kendricks 16" but searching for those names online turns up nothing except more copies of the same article on other sites. The newest version of the story also mentions an "Officer Van Carston" who was supposedly part of the group of police officers who spotted the van and rescued the teenagers.
One of the teens is also quoted in an "interview":
"I can't believe this man, I seen free J's written on the side of that van and thought oh sh*t, lowkey this legit as f*ck, so I knocked on old dudes door and he came out and leaded me inside his van, this n*gga had a collection of legit OG's my n*gga, then he immidiately tazed me and I couldn't move anymore, so he tied me up and put something on my mouth so I couldn't talk no more. Lowkey yall shouldn't have saved me man, I rather be in that van will all them OG's bruh, sh*t was the best experience".
That definitely sounds like satire, and the first version of the story we found here is indeed categorized like that. But the version at Celebtricity is simply marked as "WTF" and another version at Huzlers even marks it as "News".
The photo used with the story is clearly a crude photoshop: the original image of the van can be found here.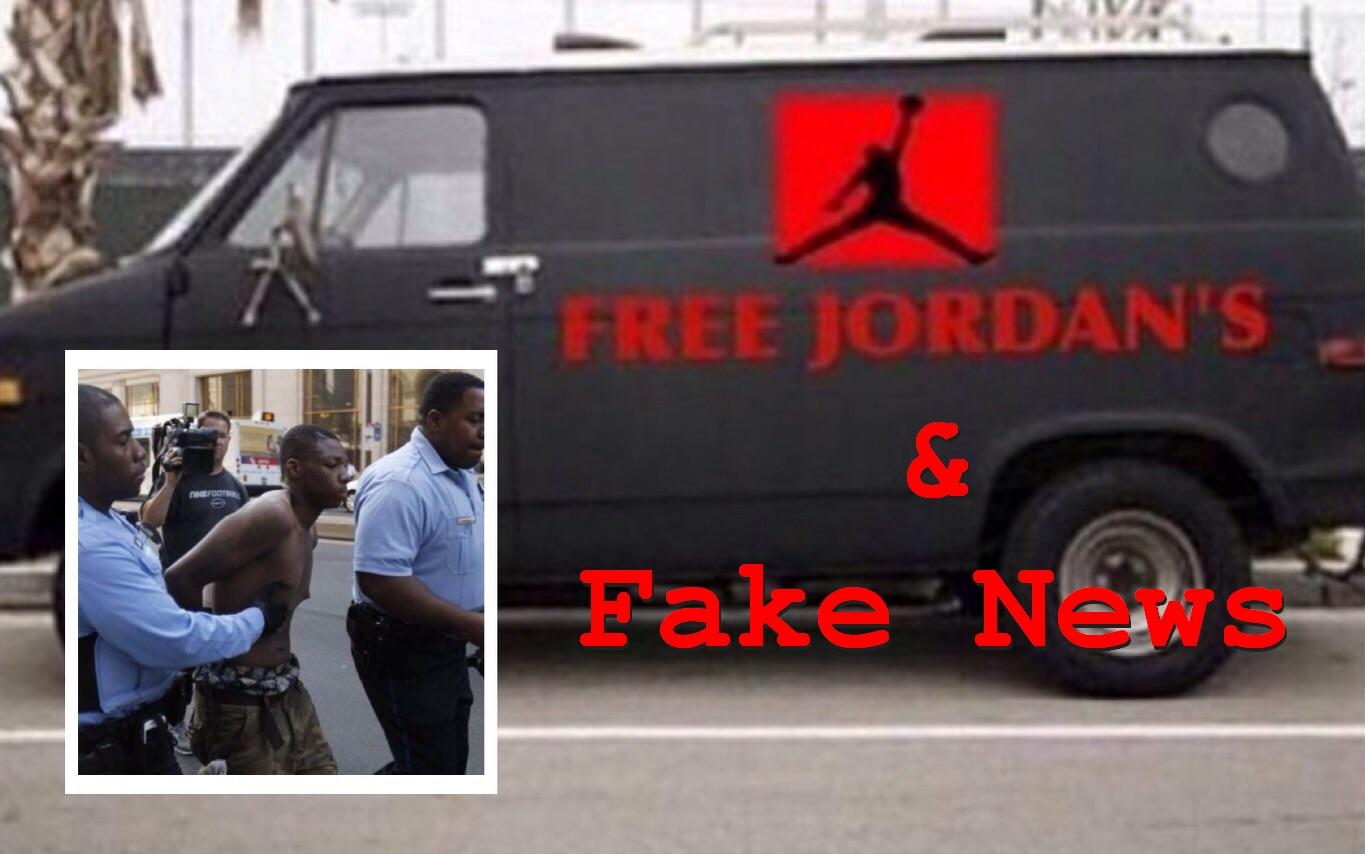 As this graph generated using Trendolizer shows, many people chose to believe and share the story anyway: