Prank website Channel23News scored a big hit with a fake article titled "Fantasia & Jazmine Sullivan Announce Joint Tour - Channel 23 News". The article opens:
Fantasia and Jazmine Sullivan are bringing some soul to a city near you. The R&B singers will embark on a co-headlining tour this fall.

The 10-date trek is set to begin September 22 in Buffalo, New York, and travel to cities including Chicago, New York, and Baltimore, wrapping November 19 in Los Angeles. The duo, who will take turns opening and closing, promise to deliver a spectacular live show.
None of it is true. Most of the article text is copied from this announcement where Fantasia and Anthony Hamilton announced a joint tour that took place in 2016.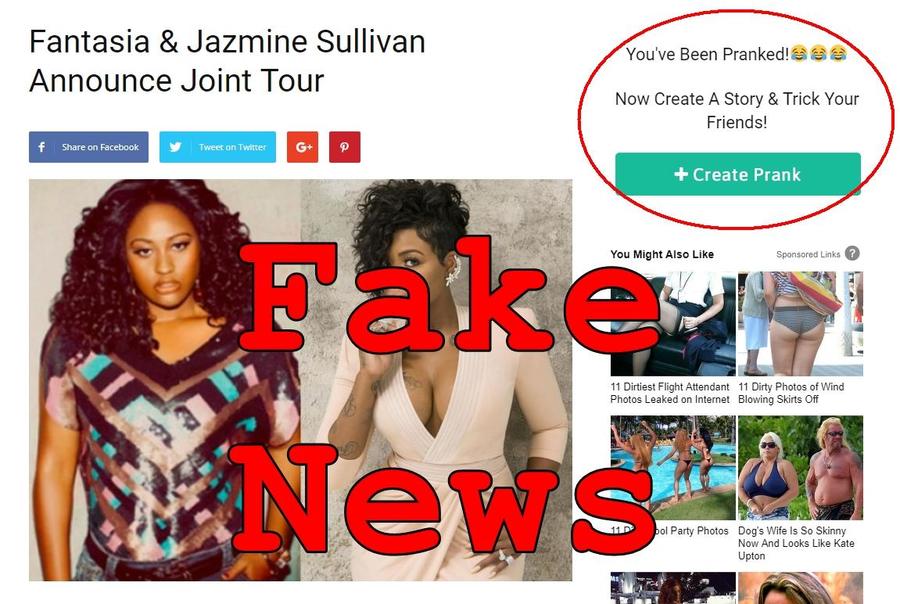 Channel23News is a prank website apparently operated by a Korry Scherer from Milwaukee, WI. according to WHOIS data. The site lets visitors create their own realistic looking fake news stories to prank friends and family.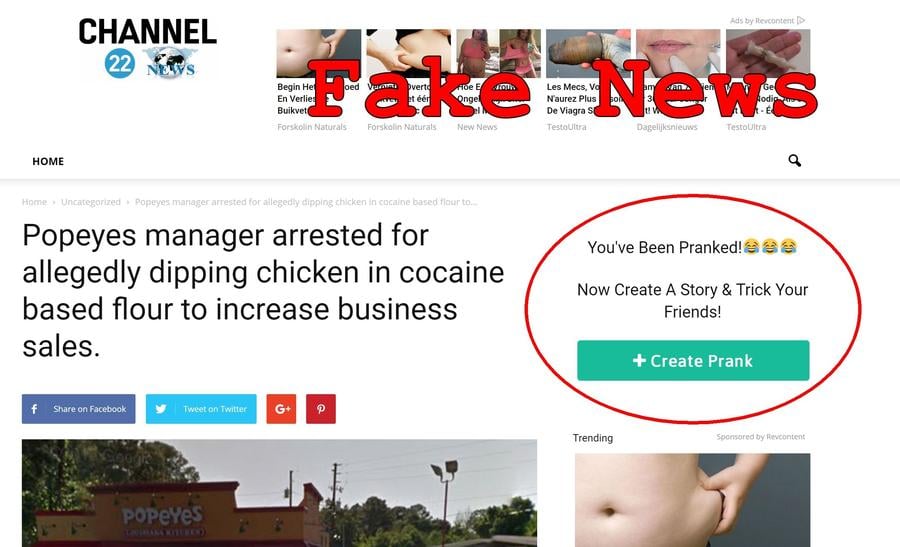 The site seems to be part of a network of similar sites. So far we've found these, but there may be others:
channel22news.com
channel24news.com
channel28news.com
channel45news.com
Meanwhile the story is being shared around widely as you can see in the Trendolizer graph at the end of this article. If you see any Fantasia or Jazmine Sullivan fans being fooled by this 'news' you can help by pointing them to this article here because nobody likes fake news.