Several prank websites have posted articles claiming that a new law will go into effect that will ban the hiding of painted rocks in public spaces. Various places and states are mentioned by the articles but none of them are true. Most of the articles start like this:
A new law goes into effect September 31st, 2017 that will essentially make it a misdemeanor to paint rocks. Even more severe, if you are caught hiding "painted rocks" in public spaces you can be charged with a felony and face hefty fines or even jail time.

Olivia Painbrusch, a spokesman for the Washington Public Health Organization states, "Painting and hiding rocks in and around the country is becoming an epidemic. At first it is just once or twice a week. Before you know it, you are skipping meals, forgetting to feed your cats and staying awake until early in the morning."
It has to be noted that September 31st is a date that will never occur because September only has 30 days.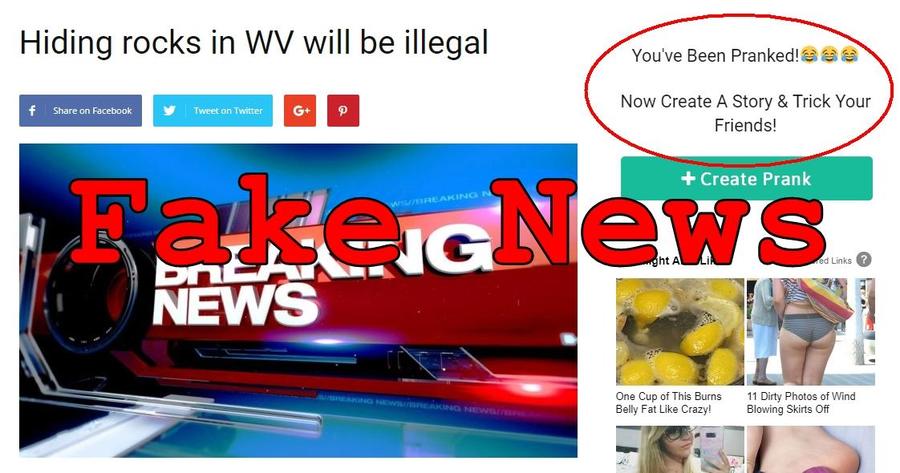 Some of the articles also mention the number 800-ROCKHLP which should be called if someone has 'lost control' because of this new craze. The "craze" of hiding painted rocks to brighten a stranger's day seems to have started a while ago, you can read more about the phenomenon here.
There are dozens of similar articles on at least two prank websites that claim the practice will soon be made illegal.
Channel23News is a prank website apparently operated by a Korry Scherer from Milwaukee, WI. according to WHOIS data. The site lets visitors create their own realistic looking fake news stories to prank friends and family.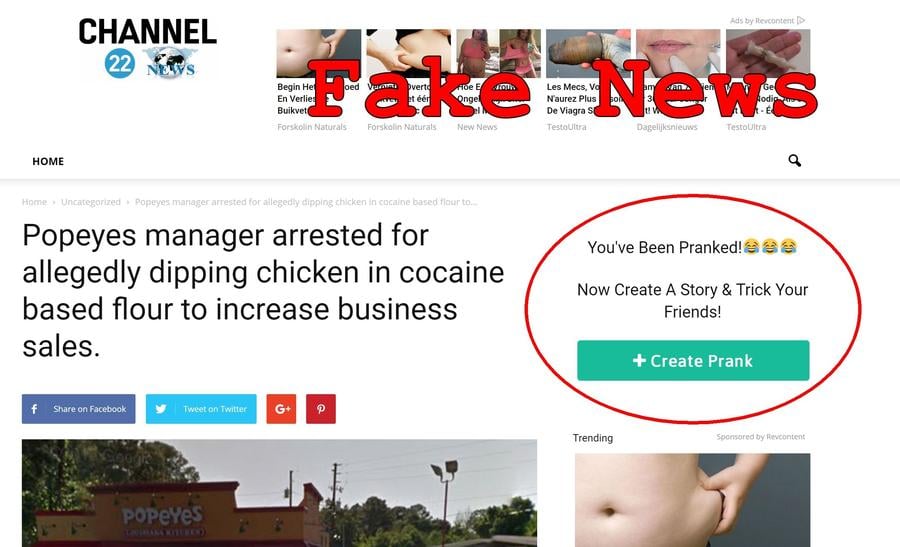 The site seems to be part of a network of similar sites. So far we've found these, but there may be others:
channel22news.com
channel24news.com
channel28news.com
channel45news.com
BreakingNews365 is also a prank website where users can submit their own headline, description and photo to create realistic looking prank news articles.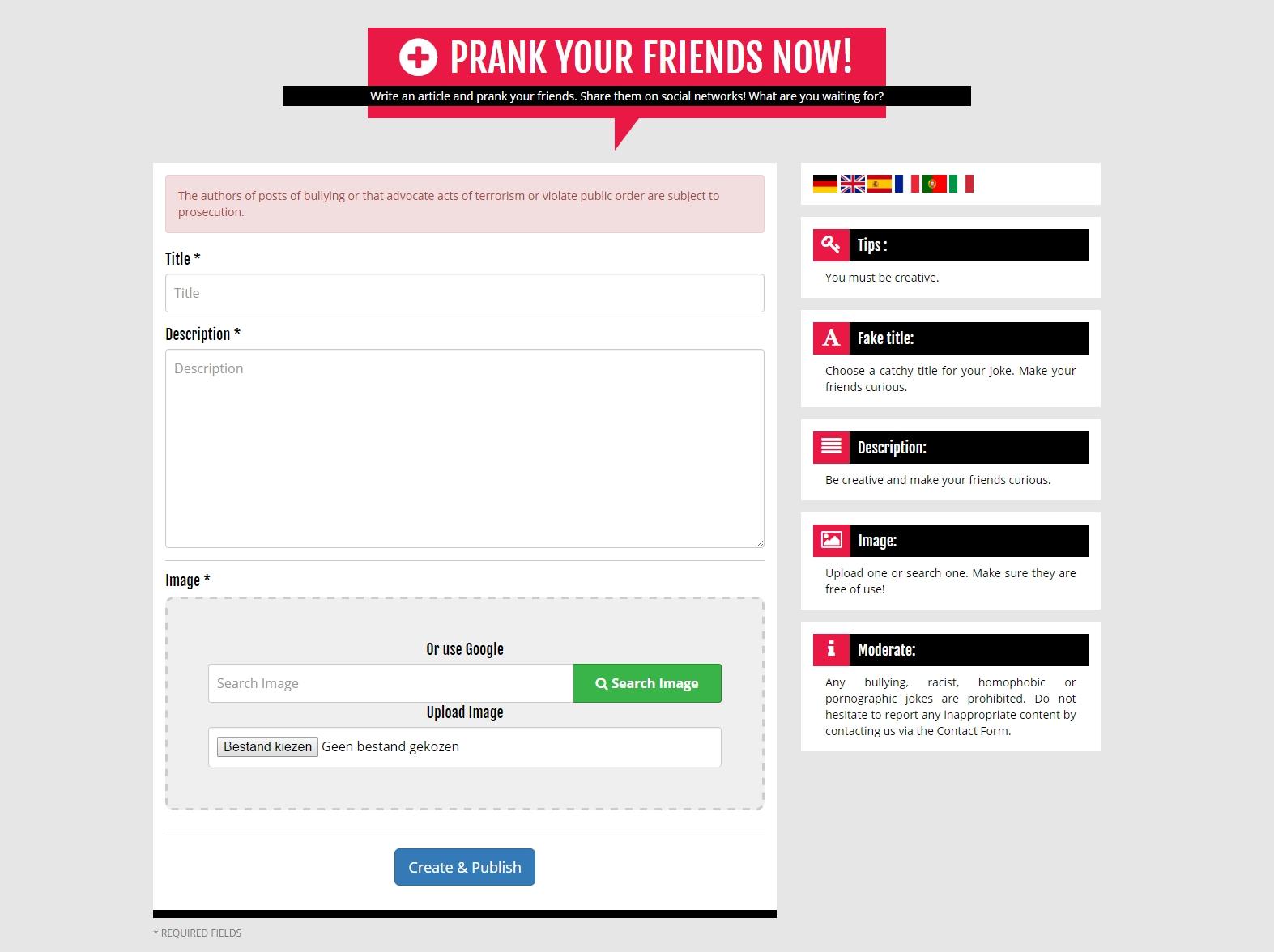 Users don't even need to upload their own image, there is a built-in search function that will pull an appropriate image from Google image search.
Lots of painted rock enthusiasts are being fooled by this prank as the Trendolizer graph at the end of this article shows. If any rock-painting fans are getting worried, do send them here so we can make their day a little better by telling them their hobby is safe.