Prank website Channel24News was used by someone to post an article titled "Colin Kaepernick signs 2 year deal with the Steelers for $8 million". It read:
Free agent Colin Kaepernick today signed a 2 yr 8 million dollar contract with the Pittsburgh Steelers today as a back up to Ben Roethlisberger.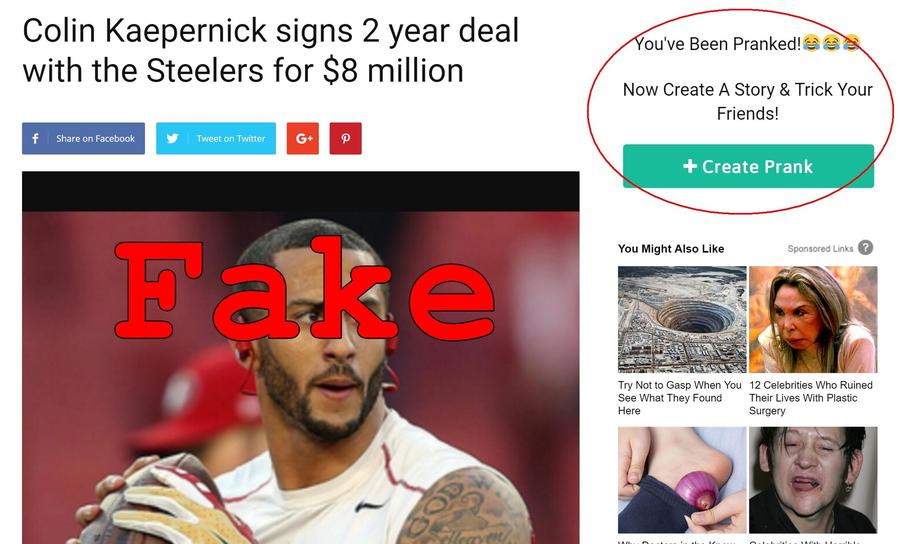 This is not true, no such news has been announced. Colin Kaepernick remains unsigned, and many peopel speculate it is because of a controversy described by Wikipedia as follows:
In 2016, Kaepernick gained national attention when he began protesting by not standing while the United States national anthem was being performed before the start of games, motivated by what he viewed as the oppression of people of color in the U.S.
We can't say if this is the real reason why he remains a free agent, but we do know one thing for sure: Channel24News is a prank website operated by a Korry Scherer from Milwaukee, WI. according to WHOIS data. The site lets visitors create their own realistic looking fake news stories to prank friends and family.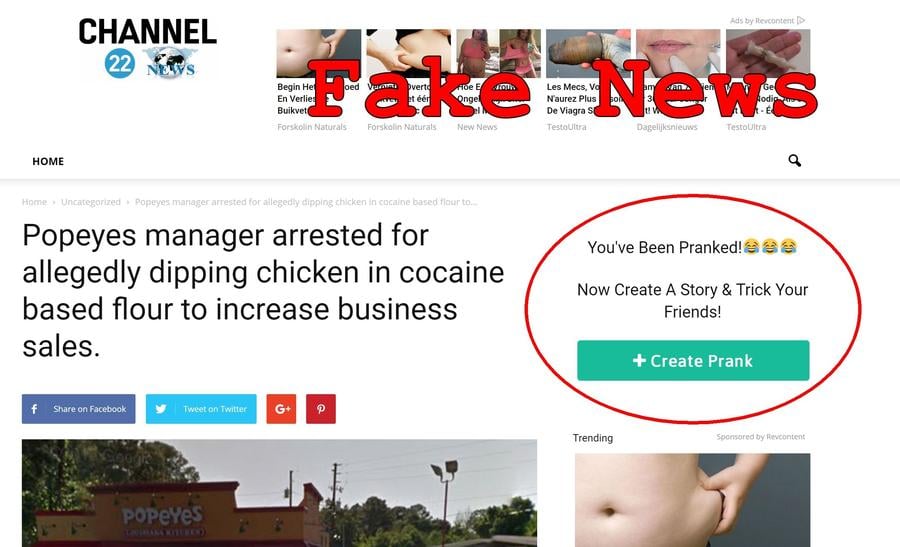 The site seems to be part of a network of similar sites. So far we've found these, but there may be others:
channel22news.com
channel23news.com
channel24news.com
channel28news.com
channel45news.com
If you see someone sharing the Kaepernic/Steelers story believing it to be true, send them here to be informed about the truth...