Fake/prank website Channel28News had another post go viral, this time titled "2 killers on the loose in Wabash Indiana". The full text of the prank reads:
5 people dead in the last 24 hours in Wabash Indiana. We believe there are 2 killers on the loose. They are armed and very dangerous. Everyone needs to stay inside and keep doors locked until the suspects are caught and in custody We have a picture of one of the killers but we do not know who the second killer is. No one knows where they are located at this time but we have all the city and state police on the hunt for them. Everyone needs to stay inside especially at night. We will have more information within the next 24 hours.
The hoax is accompanied by a picture of a man with several neo-nazi tattoos, which is probably how the image was found: if you do a google images search for "Hitler tattoo" the image is among the first ones to show up.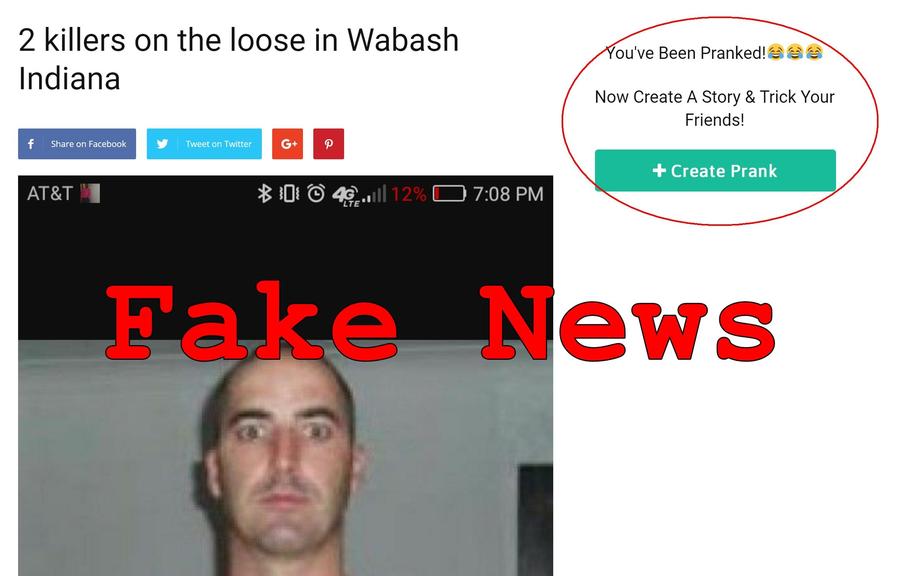 As can already be seen in the image, Channel28News is a prank website apparently operated by a Korry Scherer from Milwaukee, WI. according to WHOIS data. The site lets visitors create their own realistic looking fake news stories to prank friends and family.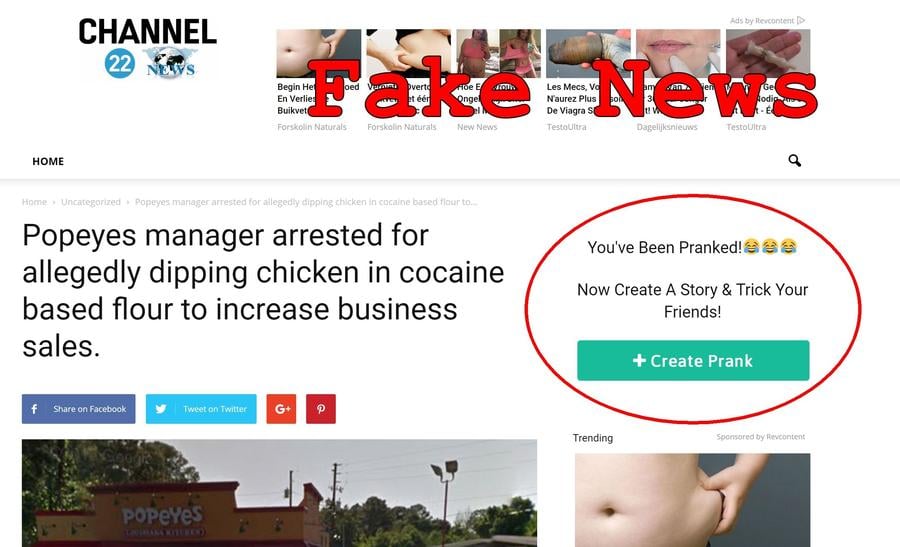 The site seems to be part of a network of similar sites. So far we've found these, but there may be others:
channel22news.com
channel23news.com
channel24news.com
channel45news.com
From the Trendolizer graph at the end of this article it appears there are hundreds if not thousands of worried people in Wabash, Indiana sharing/liking the story. Put their mind at ease if you see them posting this prank to Facebook while believing it is real and send them over here to be reassured there are no killers on the loose...