STORY UPDATED: check for updates below.
Some joker used prank website React365 to post an article titled "No more child support after 2017!!!!!!". The full text of the hoax read:
Donald trump and congress members held a meeting to pass a law stating that in 2018 all fathers that's on child support will be taken off and women will no longer be able to put men on child support no matter if he doing for his child or not. Trump also stated " we have men that's paying child support and they still can't see their kids or they paying child support and the female parent is not using that money for a good need or doesn't spend a dime on that child/kids. So my goal is to have this law passed before we enter into 2018. I am your president of the united states may we make America great again."
None of it is true as you might have guessed from the terrible writing alone.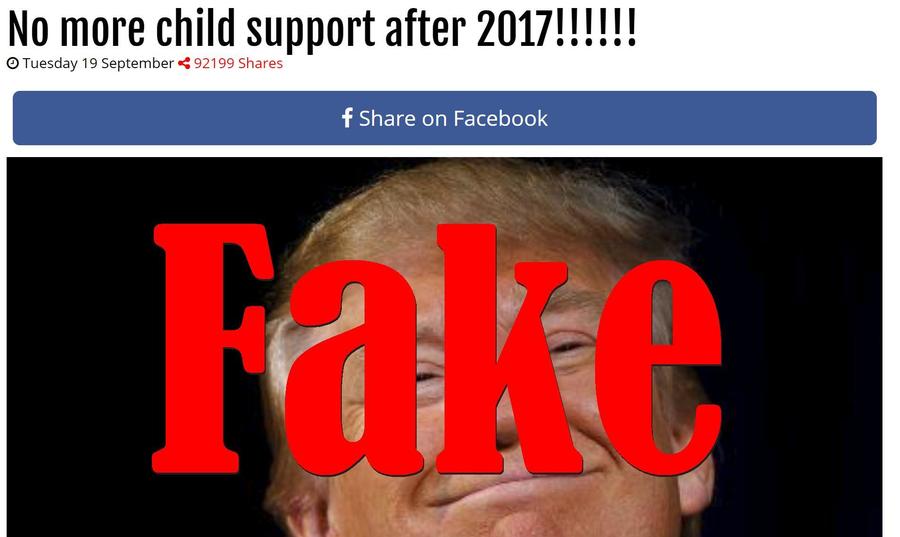 React365 is a prank website where users can submit their own headline, description and photo to create realistic looking prank news articles.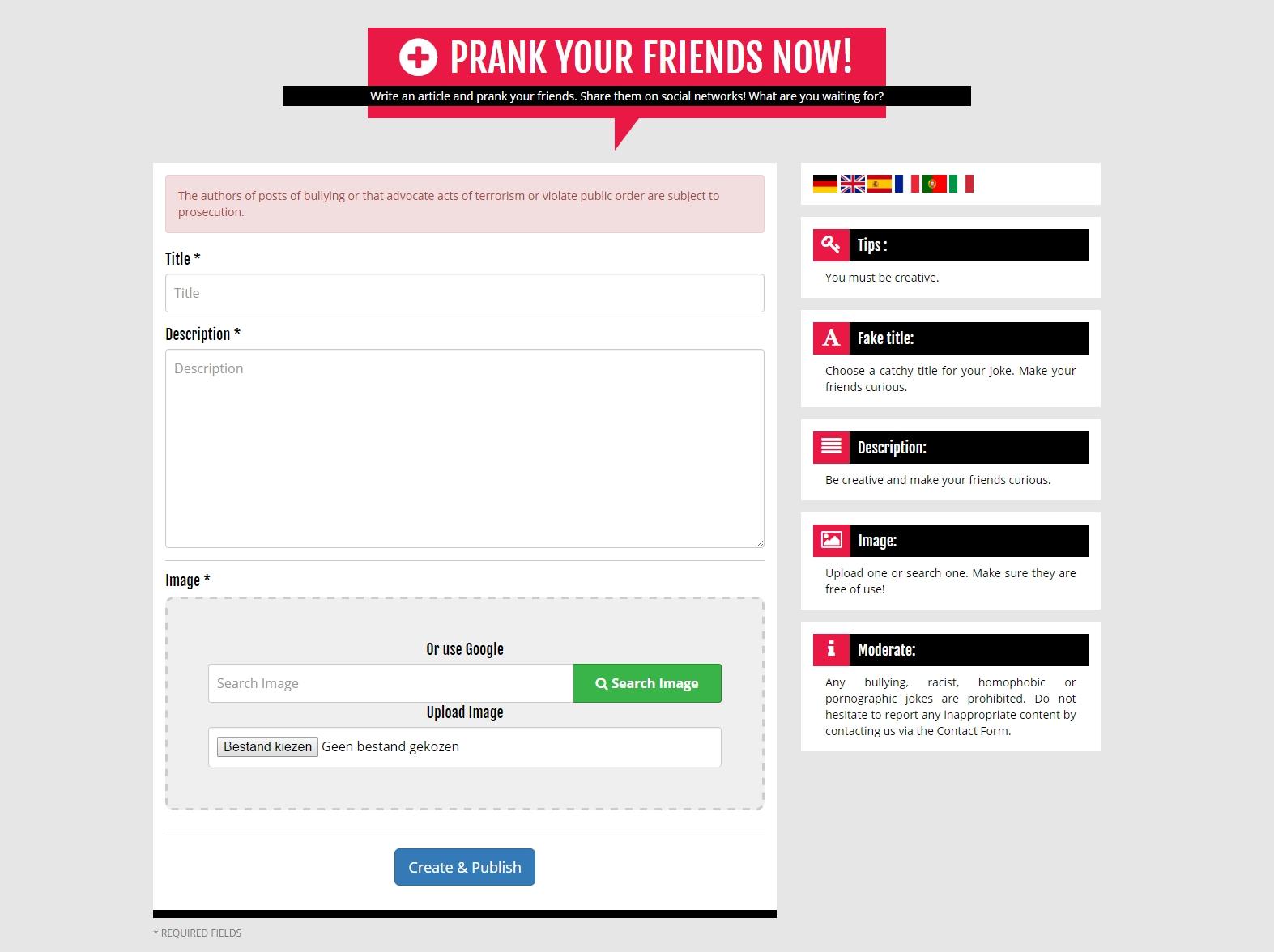 Users don't even need to upload their own image, there is a built-in search function that will pull an appropriate image from Google image search.
The site is part of a larger network of prank sites all using the same basic layout but sometimes in different languages. It appears to be run by a Belgian company named Mediavibes or Media Vibes which is managed by a man named Nicolas Gouriou according to registration records.
So don't fall for this prank now that we've warned you about it. Many people online are being fooled by it as evidenced by the way the post went viral.