There is no truth to the story that a "Dr. Jaleel Kohmeni" refused to save a Christian man's life on a flight from New York to Las Vegas. Several identical articles appeared on various fake news websites making this claim but they were all copies from the same original. Satirical site Daily World Update published the original story (archived here) titled "Muslim Doctor Refuses To Save A Christian Man's Life On Flight From New York To Las Vegas" which opened:
Dr. Jaleel Kohmeni raised his hand when the flight attendant on Delta flight 6978 from New York to Las Vegas asked if there was a doctor on board. He told the attendant that he wasn't an American and that he preferred another doctor help if possible. Unfortunately, he was the man's only hope.

As he approached, he could see that the man was barely managing to breathe and going in and out of consciousness. What the doctor did next may seem normal to people where he comes from, but here it was simply disgusting. He leaned over the man and asked him if he believed in God. "Yes," the man

answered,

"Jesus Christ is my Lord and Savior."

At that point, Kohmeni informed the flight attendant that he could only "give the man the comfort of knowing Allah will give him the chance to redeem himself in heaven," but that he couldn't help save him. The attendant reminded him that he was a doctor and that he was in the United States, not Syria.
Note that we kept the link behind the word "answered" pointing to the exact same destination, an image saying "It's cool to love Jesus".
If that didn't tip you off the story did not come from a legitimate news source, how about the disclaimer at the bottom of Daily World Update:
sat·ire ~ˈsaˌtī(ə)r
noun
the use of humor, irony, exaggeration, OR ridicule to expose and criticize people's stupidity or vices, particularly in the context of contemporary politics and other topical issues.
If you disagree with the definition of satire or have decided it is synonymous with "comedy," you should really just move along.
The owner and main writer of the site is self-professed liberal troll Christopher Blair, a man from Maine who has made it his full time job to troll gullible conservatives and Trump supporters into liking and sharing his articles. He runs several other websites such as asamericanasapplepie.org, ourlandofthefree.com and freedumjunkshun.com. Sometimes he is also known under his nickname "Busta Troll". He has at least one accomplice who writes under the pen names "Freedom", "Captain Jellypants", "Butch Mannington" or "Captain Buck Atlantis".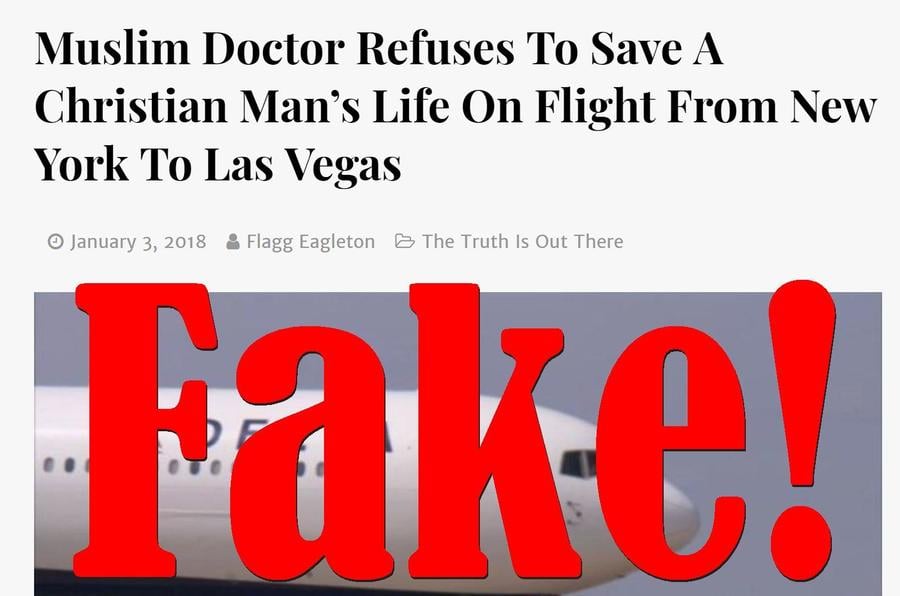 Articles from Blair's sites frequently get copied by "real" fake news sites who often omit the satire disclaimer and any other hints the stories are fake. Blair has tried to get these sites shut down in the past but new ones keep cropping up and he keeps knocking them down.
He has been criticized by several fact checking sites for sometimes using real names in fake stories and for providing easy to copy stories to "real" fake news sites. He responded to these criticism by posting following post on his Facebook page:
If you are wondering, this is the Joshua Gillin article he is refering to.
If you see one of his stories on a site that does not contain a satire disclaimer, assume it is fake news. If you do see the satire disclaimer it is of course also fake news.