Remember Marjan Zlatanovski, the Macedonian officer at the Ministry of Defence of Macedonia that we wrote about last week? He and his wife had been running a network of fake news websites under their own names at least as far back as 2016 as we discovered to our great surprise.
Since the publication of our article nothing much seems to have happened to the sites we listed as being part of the network, they still appear to be online (even though nothing much new appears to have been published on them since last week with the possible exception of this story - archived here - copied from Freedom Daily). Quick reminder, here is the list of sites that were registered to Marjan and his wife:
But over the weekend something funny happened. A new domain name ("sawthis.one") was registered anonymously through a Danish registration service on February 9th 2018:
REGISTRANT CONTACT
Name:Domain Privacy
Organization:Domain Privacy ApS
Street:Ny Ostergade 3
City:Kobenhavn K
Postal Code:1101
Country:DK
Phone:+45.46907100
Email:[email protected]
The website (archived version) it started pointing to was named "Saw This" and it promotes a Facebook page named "M2 Magazine" with about 9,750 fans. That page had been publishing links to sites like m2voice.co.uk, dawnlightnews.com and beaware.one only a few days ago.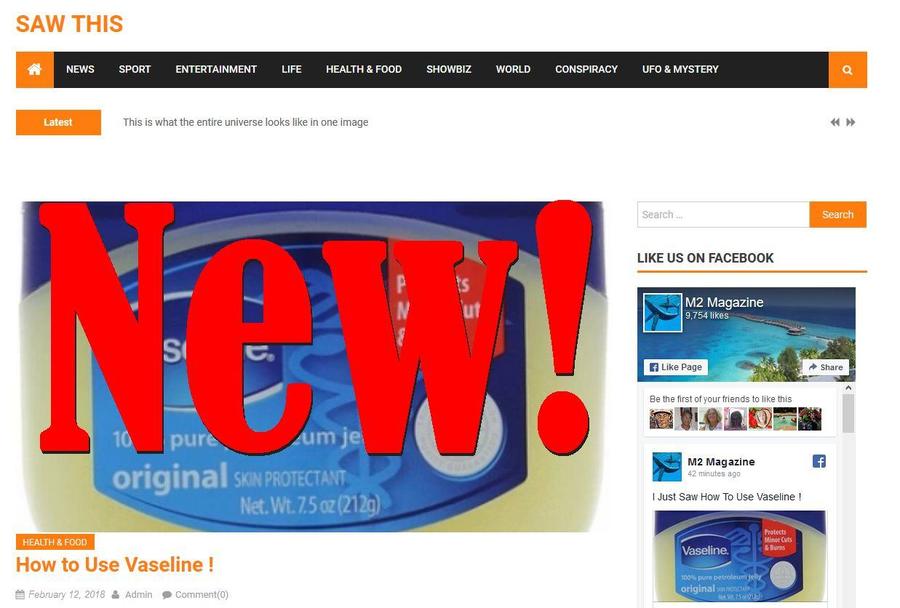 More tellingly, the new site was using Google Analytics code UA-109224737, exactly the same one as found on beaware.one and dailyrethink.com.
So it appears our Macedonian friend has now learned how to use anonymous domain registration services. Good on him, now we'll never know which new websites are part of his network!