STORY UPDATED: check for updates below.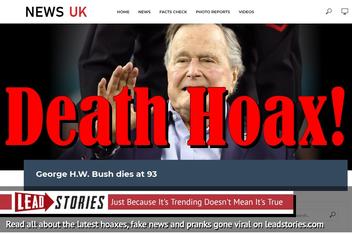 Did The Guardian report former President George H.W. Bush passed away aged 93, shortly after his wife Barbara Bush? No, that's yet another death hoax from the same network of fake news sites that ran a premature announcement about the death of Barbara Bush (and several other people).
The story originated from an article published on April 21, 2018 titled "George H.W. Bush dies at 93 - Guardian" (archived here) which opened:
Former United States President George H.W. Bush has died at the age of 93.

The former president appeared on TV earlier today shaking hands with several dignitaries before he was rushed to hospital where he died.

Bush dies few days after his wife Barbara Bush passed on. The two have been sick and missed several public events including the inauguration of President Donald Trump.
No mainstream news outlets are reporting anything about George HW Bush passing away so it is safe to say this is yet another fake story just like the last time the same people had a breaking story. Earlier this week Lead Stories was the first site to debunk the premature death announcement of Barbara Bush by the same network:
STORY UPDATED: check for updates below. UPDATE: Barbara Bush did now pass away on April 17, 2018 as reported by the NY Times: As the wife of the 41st president and the mother of the 43rd, George W. Bush, Mrs.
The same site recently published two other death hoaxes:
It is part of a network of fake news websites (which it shares an IP address and several other properties with) that all have normal looking front pages with some generic news stories taken from other websites but which frequently publish hoax articles on other parts of the site that aren't immediately obvious to visitors. These stories frequently are death hoaxes about celebrities or other well known people that have been reported as being in the hospital by mainstream news sources. Some sites we've identified as part of the network include: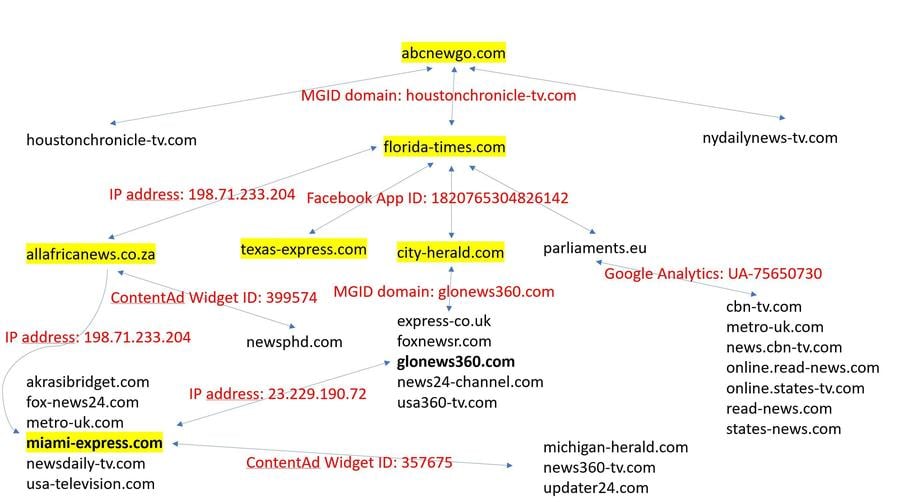 We wrote a longer exposé about that network here if you are interested in reading more about the kinds of tricks and tactics it uses.
2018-04-22T15:17:39Z

2018-04-22T15:17:39Z

Hoax also being spread via a three days old site

nytimes-news.com

which also seems to be part of the network.