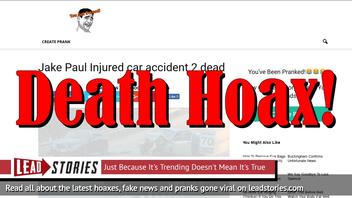 Was YouTube star Jake Paul involved in a car accident that cost the lives of two people and did he end up in hospital because of it? No, that's nonsense: that story came from a prank site where anyone can write anything in order to fool friends and coworkers. It did not happen, it was not real
The story originated from a badly written article published on May 5, 2018 on Channel28News titled "Jake Paul Injured car accident 2 dead - Channel 28 News" (archived here) which read:
YouTube star Jake Paul Injured in car accident people say there was a car behind Jake the people in the car was two teenage girls so they got in front Jake then the girls lost control of their car and side then Jake tried to stop but the cars hit him. Jake is in hospital right the passager of the car was found dead and now the the drivers is going to count and having to pay $100,000 for Jakes Lamborghini .
The accident photo is from a real accident that happened in Canada but Jake Paul was not involved:
The driver behind the wheel of a powerful supercar was heading into oncoming traffic moments before a fatal crash in Richmond Hill on Sunday, according to the family of a man injured in the horrific collision. CBC Toronto has learned that Katarzyna Tucholska, 32, a passenger in a 2017 blue Lamborghini, was killed in the crash.
The site is part of a network of prank sites operated by Korry Scherer from Milwaukee, WI. according to WHOIS data. The site lets visitors create their own realistic looking fake news stories to prank friends and family.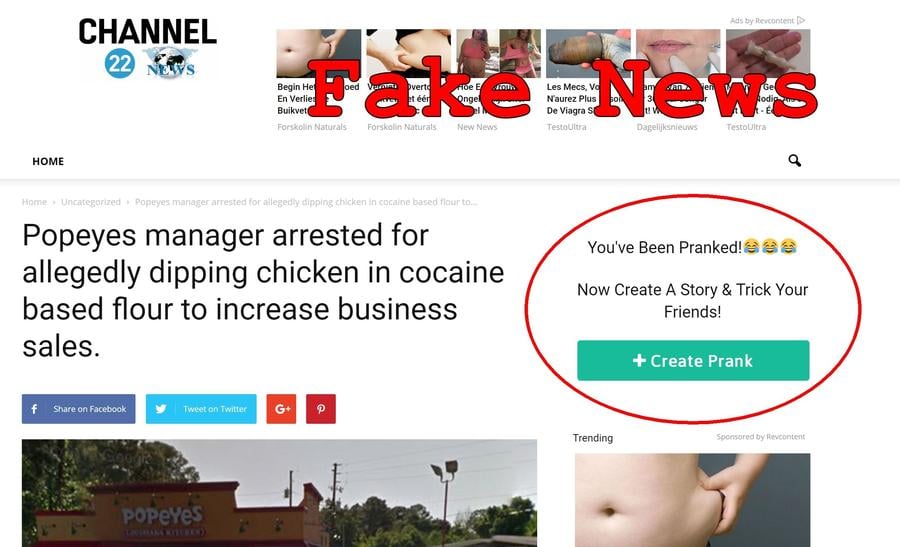 The site seems to be part of a network of similar sites. So far we've found these, but there may be others:
channel22news.com
channel23news.com
channel24news.com
channel28news.com
channel33news.com
channel34news.com
channel40news.com
channel45news.com
channel46news.com
The sites all come with disclaimers at the bottom of each prank:
We do NOT support FAKE NEWS!!! This is a Prank website that is intended for Fun. Bullying, Violent Threats or posts that Violate Public Order are NOT permitted on this Website.
We wrote about channel28news.com before, here are our most recent articles that mention the site: