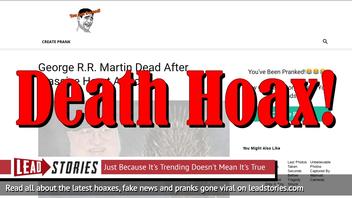 Did George R.R. Martin, writer of Game of Thrones, die of a massive heart attack? No, that's not true: someone posted a fake death notice to a prank website, in reality the author is fine. The story is not true.
The hoax originated from an article published on prank website Channel22News titled "George R.R. Martin Dead After Massive Heart Attack" (archived here) which opened:
The writer of the popular Rings of Fire books passed away after suffering a massive heart attack at his home. This means Game of Thrones is cancellled.
The hoax even managed to get the name of Martin's most popular series of books wrong, it is "A Song of Ice and Fire", not "Rings of Fire".
The site is part of a network of prank sites operated by Korry Scherer from Milwaukee, WI. according to WHOIS data. The site lets visitors create their own realistic looking fake news stories to prank friends and family.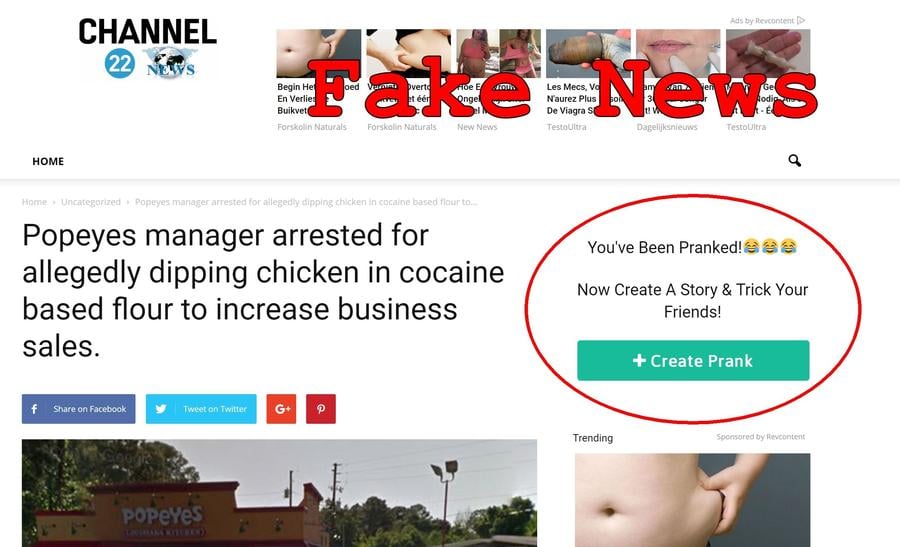 The site seems to be part of a network of similar sites. So far we've found these, but there may be others:
channel22news.com
channel23news.com
channel24news.com
channel28news.com
channel33news.com
channel34news.com
channel40news.com
channel45news.com
channel46news.com
The sites all come with disclaimers at the bottom of each prank:
We do NOT support FAKE NEWS!!! This is a Prank website that is intended for Fun. Bullying, Violent Threats or posts that Violate Public Order are NOT permitted on this Website.