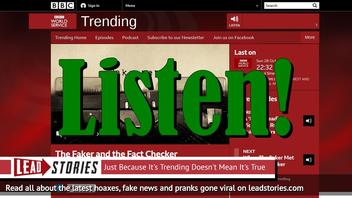 Recently the BBC World Service's "Trending" programme did a two part story about Christopher Blair, the liberal troll and internet hoaxer well known to anybody who has been following Lead Stories' reporting on him. Christopher has made it his day job to troll conservatives and Trump supporters online with outrageous stories that get them so excited they like and share them without realizing they are satirical in nature (and filled to the brim with hints and satire disclaimers) which makes them look ridiculous.
Some of his stories have been picked up by actual fake news sites though (without the hints and disclaimers) and they started to lead their own lives with people actually falling for them. There has also been some controversy about the use of names and pictures of real (non-famous) people in some of his stories, for which Blair did apologize later.
Reporter Anisa Subedar and her team actually went all the way to Maine to talk to Christopher Blair about what he does and why, and then flew all the way to Belgium to talk to me about what he is doing and how I deal with that as a fact checker.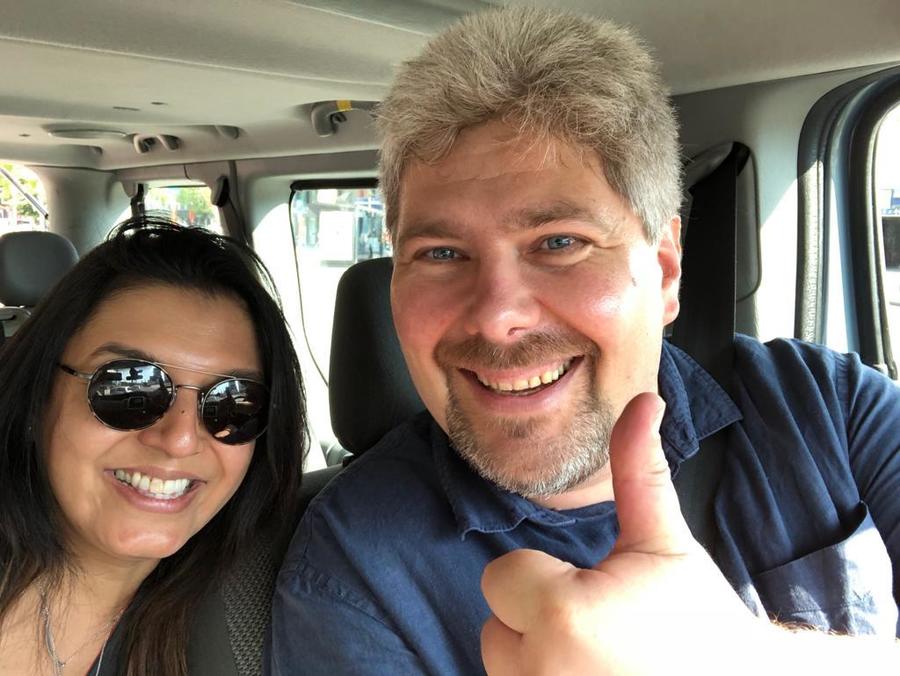 Anisa Subedar from the BBC hitching a ride back to the station with me
In the second episode the BBC set up a live audio connection so Christopher and I could speak to each other live for the very first time (although we exchanged chat messages and emails before on occasion). Well worth a listen!
Click the links below to go to the BBC website where you can listen to the episodes:
Trending meets two men who appear to be on opposing sides in the war against fake news
The conclusion of our story about two men on opposing sides in the war against fake news