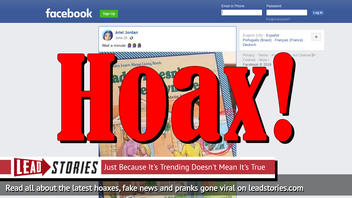 Does another man appear in the window of a broken home on the cover of the children's book "Daddy Doesn't Live Here Anymore"? No, that's not true: An image of the "book about divorce" being shared widely on social media is a photo-shopped hoax. The real cover of the 1985 book shows a flower pot in the window, not a man with a towel around his neck watching as the estranged husband says goodbye to his family.
The hoax image originated in a post (archived here) published on June 20, 2019 under the title "Wait a minute." The book cover read:
A Golden Learning About Living Book

Daddy Doesn't Live Here Anymore: A Book About Divorce
This is what social media users saw:
This is a closer view of the fake cover art: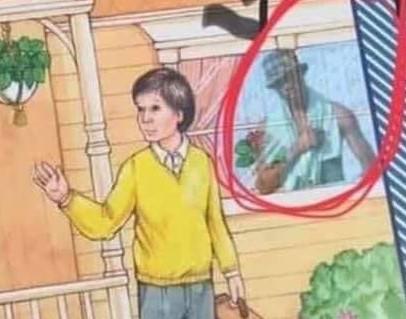 An even closer view of the purported new daddy:

The actual cover art as drawn by illustrator Deborah Borgo and seen on the book's Amazon page: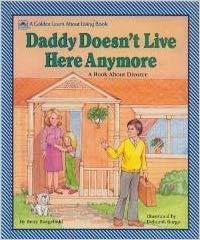 The book tells the story about the daddy moving out during a divorce, not a step-daddy also moving in, according to the Amazon description:
When her parents decide to get a divorce, Casey is very unhappy, wonders if it is her fault, and tries a plan to get them back together.
We will not spoil the ending for those who have not read it, although we will say the guy in the window does not win in the end.