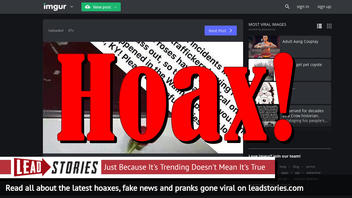 Have sex traffickers been using chemical-laced roses to knock out potential victims in Northern Kentucky? No. That's not true. There have been no cases resembling this in recent years in the area, and this appears to be a hoax to scare people that has spread on social media.
The claim can be found in a post (archived here) where it was published on Facebook on November 9, 2019. It read:
There have been recent incidents in Northern Kentucky about sex traffickers leaving roses on victim's cars. The roses have a chemical on them to make you pass out, so they can grab you. One incident happened in the Walmart parking lot in Florence, KY! Please be careful, ladies!
Users on social media saw a picture like this: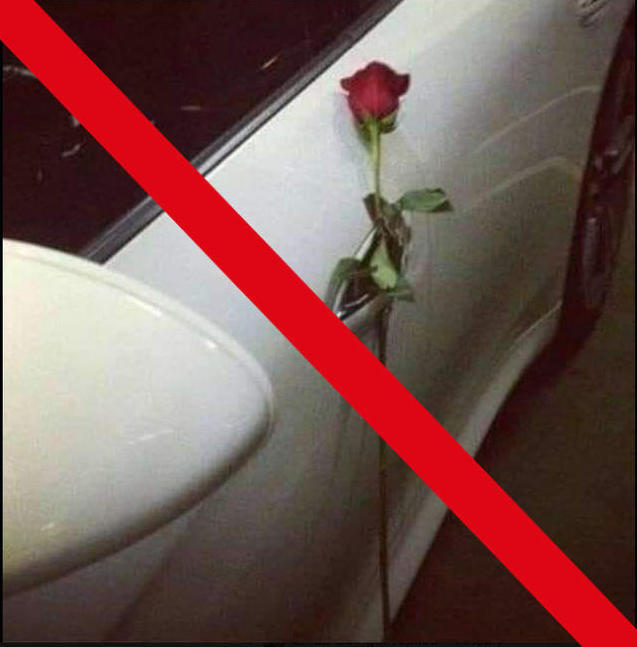 While sex trafficking is a large - and growing - problem in the United States and across the world, this post is just a rumor. It has been circulating since at least the November 2019 post. This specific meme was debunked by Snopes on December 11, 2019. Using reverse image searches, we found this particular image celebrating a romantic gesture as far back as March of 2014: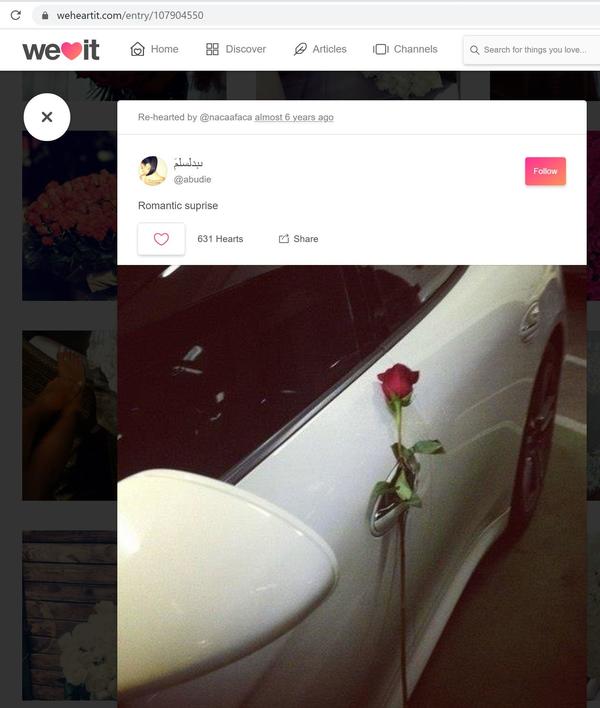 Lead Stories reached out to the Florence, Kentucky, police and spoke with Capt. Greg Rehkamp. He assured us that no incidents even remotely similar to this have happened in Florence, across Northern Kentucky or in the Greater Cincinnati region.
We will update this story with information from hotlines that monitor sex-trafficking claims and crimes.