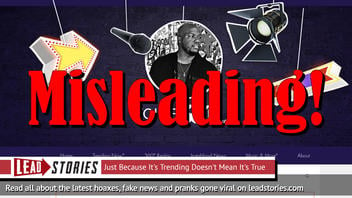 Do hair weaves and lace front wigs that were made in China contain the novel coronavirus? No, that is not likely: There is very little chance that the coronavirus could be spread from contact with these surfaces, and there are no known cases of this actually happening.
The claim originated from an article published by Toine360.com on February 7, 2020, titled "Hair Weave and Lace Front Made In China May Contain Coronavirus" (archived here). It opened:
It may be time to show us what your scalp and edges really look like, ladies! Word on the street is that hair weave and lace fronts manufactured in China may contain the coronavirus.

The Centers for Disease Control and Prevention (CDC) is closely monitoring an outbreak of respiratory illness caused by a novel (new) coronavirus first identified in Wuhan, Hubei Province, China. Chinese authorities identified the new coronavirus, which has resulted in thousands of confirmed cases in China, including cases outside Wuhan City.
Users on social media only saw this:
The post is misleading because there are no known cases of coronavirus spreading from products or mailers originating from China. We have debunked similar claims before, including concerns that bubble wrap might expose people to the coronavirus. According to The Denver Post, it is unlikely that a virus could survive more than a few hours on some of these surfaces. As we mentioned before, disinfectant wipes can decontaminate those surfaces within a minute.
The Post quoted Dr. Nancy Messonnier, director of the Center for Disease Control's Center for Immunization and Respiratory Diseases, who said:
In general, because of poor survivability of these coronaviruses on surfaces, there is likely very very low risk of spread from products or packaging that are shipped over a period of days or weeks at ambient temperatures.
The newspaper added:
Even in the worse case scenario -- say, a sneezing person packaged your $700 used Apple iPhone 11, bought on Amazon and shipped to your home by air via United Parcel Service or FedEx -- isn't dangerous.
Articles such as this one serve only to upset the public and cause unnecessary panic. There is no known reason to be concerned about the spread of coronavirus after coming into contact with items shipped from China.