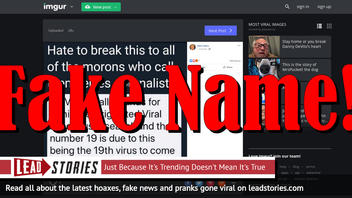 Does COVID stand for "Chinese Originated Viral Infectious Disease"? No, that's not true: A meme making the rounds on Facebook claims the acronym of the highly infectious and worldwide virus, COVID-19, or coronavirus, was named for China - where it appears to have originated.
The claim surfaced in a post (archived here) published on Facebook on March 22, 2020. The meme in the post read:
Hate to break this to all of the morons who call themselves Journalists

COVID literally stands for "Chinese Originated Viral Infectious Disease" and the number 19 is due to this being the 19th virus to come out of China."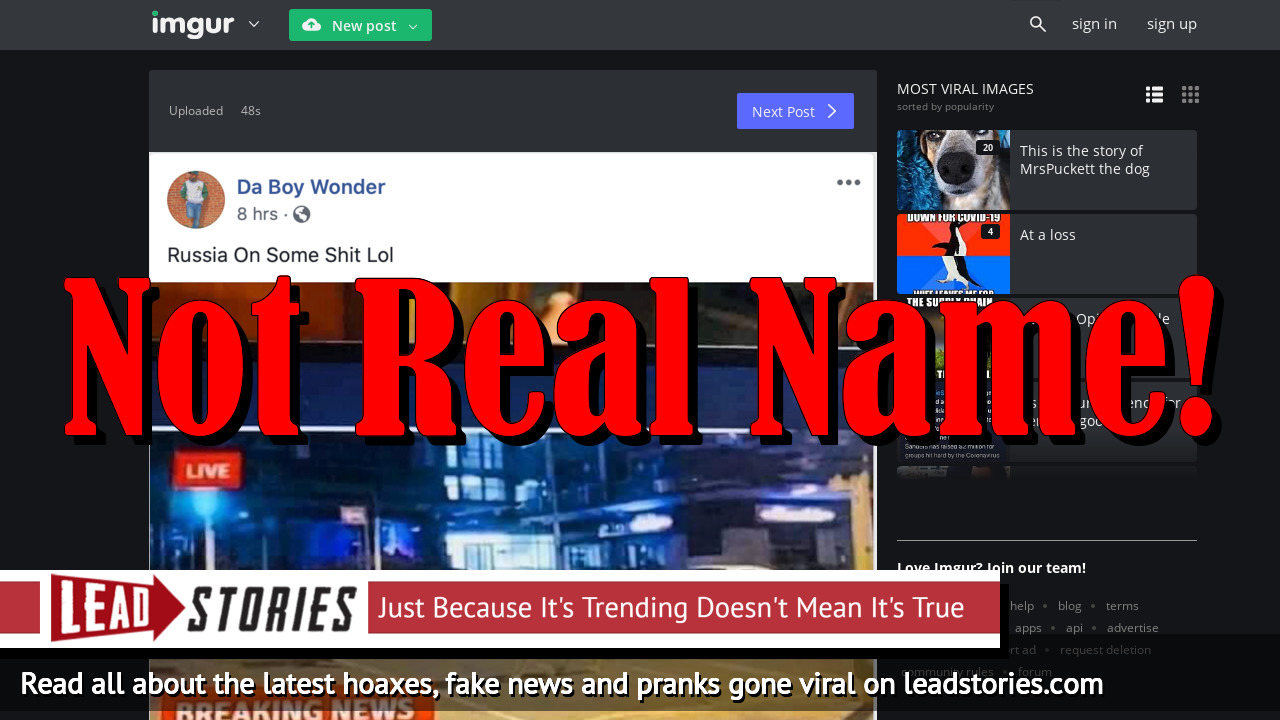 It's hard to know if this meme originated as a joke or was created as a way to spread xenophobia and fake news. But nothing about it is true. In fact, the World Health Organization announced the official name of the disease on February 11, 2020, with the CDC explaining the abbreviation "COVID-19" means this:
'CO' stands for 'corona,' 'VI' for 'virus,' and 'D' for disease.
Formerly, this disease was referred to as "2019 novel coronavirus" or "2019-nCoV".
Why do the disease and virus have different names? As explained by the experts at WHO, people often know the name of the disease - such as AIDS or measles - but are not as familiar with the name of the virus that causes it, like HIV and rubeola.
The coronavirus was first identified in Wuhan, China, and President Trump often refers to it as the "Chinese virus," leading to charges he is inflaming racial tensions. There have also been allegations that the president's slang for the novel coronavirus has led to assaults on people of Asian descent.
But in WHO's announcement naming the virus, it noted worldwide experts intentionally agreed not to refer to a geographical location to avoid stigmatizing a region. It says in looking for a pronounceable name that referred to the virus, it also wanted to avoid naming the disease after animals or a specific group of people.
The CDC has a section on its website specifically to explain, reduce and counter stigmas, saying they are usually fear- or ignorance-based:
Everyone can help stop stigma related to COVID-19 by knowing the facts."