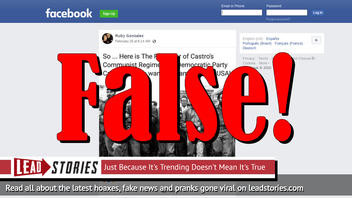 Did Bernie Sanders, the U.S. Democratic presidential candidate, march with revolutionaries Fidel Castro and Che Guevara when he was younger? No, that's not true: A photo purporting to show the Independent senator from Vermont marching with Castro and Guevara in Havana misidentifies who is walking behind the two men. Commenters on the Facebook post have noted that man is actually Regino Boti, a Cuban economist.
The claim originated from a post (archived here) published by Ruby Gonzalez on February 26, 2020. It opened:
So ... Here is The Follorwer (sic) of Castro's Communist Regime. The Democratic Party Candidate who want (sic) the Same Shit for USA!
Users on social media saw this:
PolitiFact has already debunked the claim surrounding the photo. On March 5, 2019, the fact-checking site concluded:
We found the same photo with a different caption using a reverse image search. The caption said, "Fidel Castro Left next to Osvaldo Dorticós (President of Cuba from 1959 until 1976) with Che Guevara at a 1959 parade in Havana." The photo is credited to the World History Archive/Alamy Stock archive.
PolitiFact noted that Sanders was in his senior year in high school in Brooklyn in 1959.
There is some discrepancy about the exact date of the photo. However, the PolitiFact article has been updated to include information from William LeoGrande, an American University professor. LeoGrande pointed to a similar photo that was believed to have been taken in Havana in 1960 at a memorial service march.
One commenter on the post said the person who was misidentified as Sanders was actually Regino Boti, a Cuban economist. Here is a photo of Boti: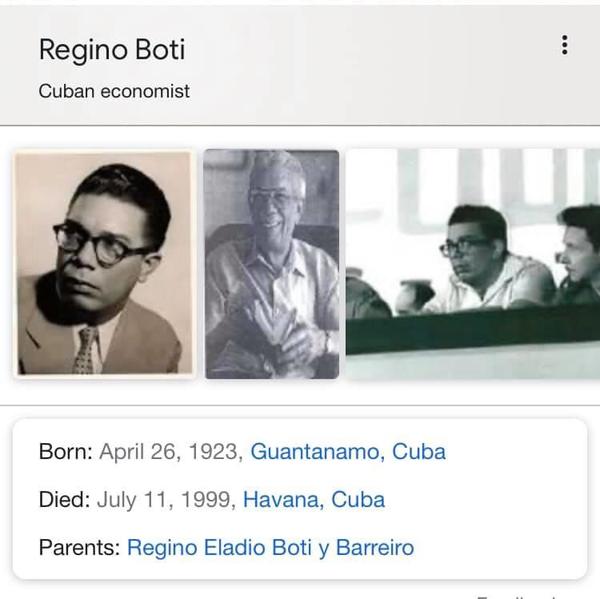 Here is a picture of Sanders from his high school yearbook: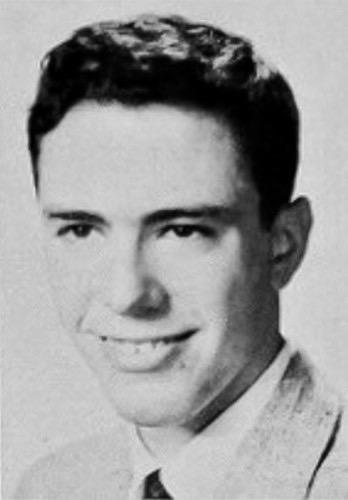 Sanders' first trip to Cuba came in 1989, according to The Atlantic, when he had hoped to meet with Castro, but ended up seeing the mayor of Havana instead. He returned to Cuba in 2014.