STORY UPDATED: check for updates below.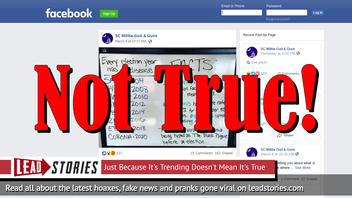 Does every U.S. election year have a disease associated with it? No, that's not true: A whiteboard photograph being shared online contains some inaccurate dates and information. It presents a U.S.-centric view of global epidemics and pandemics to suggest a conspiracy to influence election outcomes, but the facts don't match the argument.
The claim originated from a post (archived here) published by Kristin Flor on March 9, 2020, under the title "Posted at a Doctors office today." It opened:
Every election year has a disease

SARS - 2004
AVIAN - 2008
SWINE - 2010
MERS - 2012
EBOLA - 2014
ZIKA - 2016
EBOLA - 2018
CORONA - 2020
Users on social media only saw this:
The post presented a timeline of global outbreaks and tied them to corresponding election years in the United States. The problem with this approach is that most of the pandemics and epidemics originated outside North America. In some cases, the U.S. was not largely impacted by the disease outbreaks.
The timeline on the image being circulated contains a lot of inaccurate information. Lead Stories has previously debunked information presented on the right side of the image, which claimed that the novel coronavirus spread was leveling off. The opposite is true. More than 114,000 cases have been reported around the world in at least 103 countries, according to The New York Times. More than 4,000 people have died, most of them in mainland China. To suggest this is an election-year conspiracy in the United States ignores the global scale of the outbreak.
The World Health Organization created a timeline of major infectious threats in the 21st century, which shows that the dates associated with some of the diseases do not neatly conform to those listed on the photo.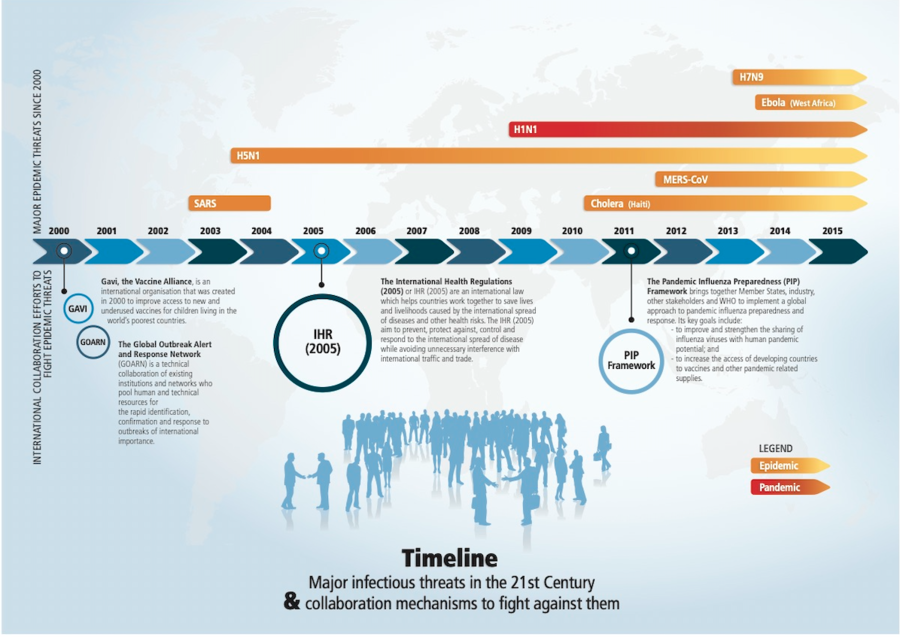 Here are the actual dates associated with each of the named diseases:
The actual timeline of these outbreaks and infectious threats does not precisely match up with the whiteboard photo being shared online. There is no reason to suggest these global health issues have any relation to U.S. elections.
2020-03-11T14:39:25Z

2020-03-11T14:39:25Z

The correct date for SARS is February 2003, not 2013, as noted in our link to the World Health Organization site. We have corrected the typographical error and apologize for the mistake.