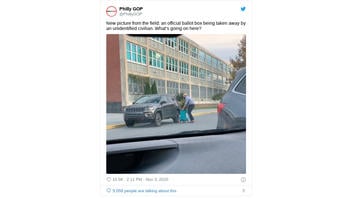 Does a photograph of a person moving a ballot box in Philadelphia show an official ballot box? Yes, it that's true. The Philadelphia GOP Tweeted out a photo of an person next to a ballot box and a car on election day and questioned what was happening in the scene. Kevin Feeley, the spokesperson for the Philadelphia City Commissioners confirmed to Lead Stories the ballot box was official and a city employee was transporting it to the Pennsylvania Convention Center for the mail-in ballots to be processed and counted.
The claim appeared as a post (archived here) where it was published by PhillyGOP on November 3, 2020. It opened:
Is this an official ballot box? Where is it going? What is the process for ballots to be moved about?
This is what the post looked like on Twitter at the time of writing:
(Source: Twitter screenshot taken on Wed Nov 4 00:32:46 2020 UTC)
Gateway Pundit posted an article titled, "WTH? Unidentified Civilian is Filmed Taking Official Ballot Box Away from Philly Polling Place - Stuffing it in his Car." They claimed, "An unidentified man was filmed taking an official ballot box away from a polling place in the city.What the hell is going on in Philly?"
Feely told Lead Stories about the photograph taken on election day.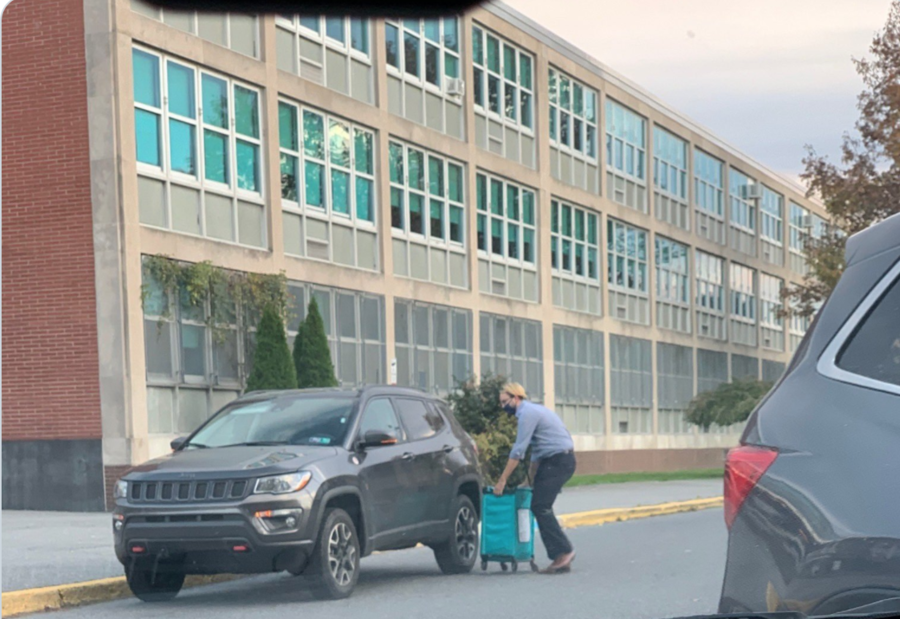 "This is a city employee who is taking a ballot box and is taking it down to the convention center to be a part of the counting process. It happens multiple times a day. They took it down to have the ballots counted."
Feely noted there is no dress code for employees and they are not in uniforms. One of the chief staff members from the commission identified the person in the photograph as a city employee.
"All of the mail-in ballots that were cast in Philadelphia, and we expect about 400,000 in all, are being processed and counted in the Pennsylvania Convention Center," he said.
"That's where those ballots were being taken."