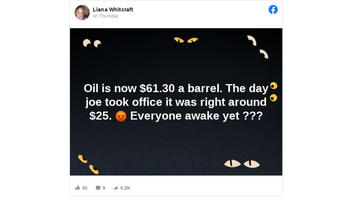 Did the price of a barrel of oil increase from $25 a barrel to more than $61 a barrel in the three weeks since Joe Biden became president on January 20, 2021? No, that's not true: The price of oil has not been in the $25 range since May 13, 2020, when it closed at $25.29 a barrel. On Inauguration Day 2021, the closing price was $53.24. It closed at $58.24 on February 11, 2021, the day the post was published.
The claim appeared in a post (archived here) published on Facebook on February 11, 2021. It said:
Oil is now $61.30 a barrel. The day joe took office it was right around $25. Everyone awake yet ???
This is what the post looked like on Facebook at the time of writing:
(Source: Facebook screenshot taken on Mon Feb 15 19:28:19 2021 UTC)
This Facebook post is inaccurate on several levels.
Oil has not been selling in the $25 range since May 2020. This chart from nasdaq.com shows closing prices for May 2020: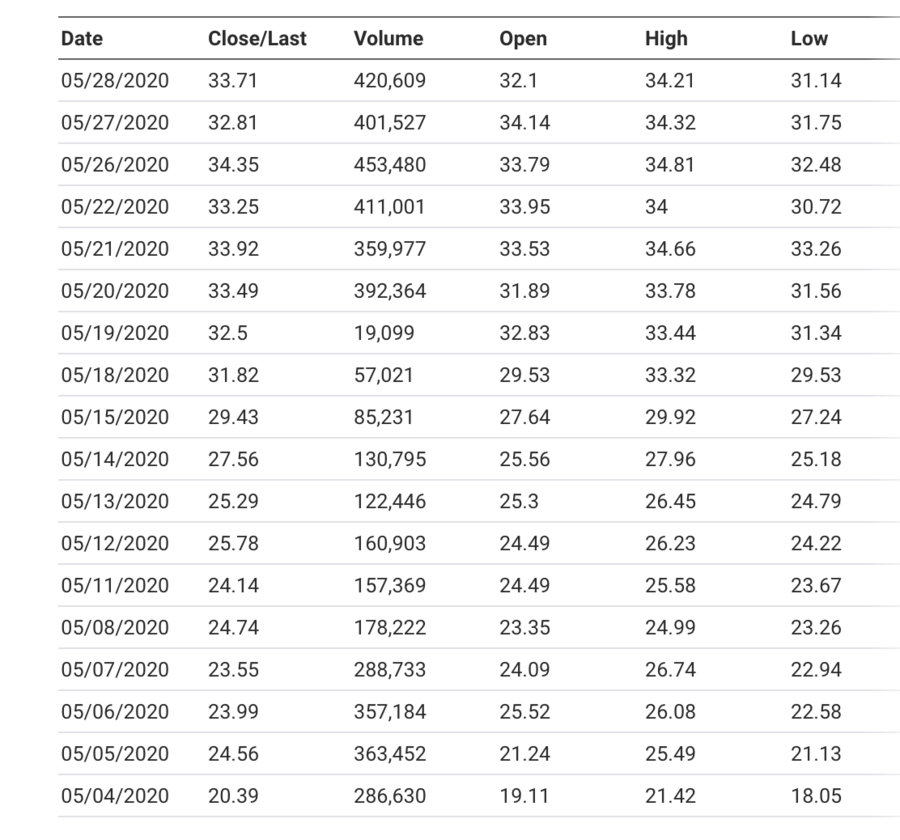 Oil closed at $53.24 on January 20, 2021, the day Biden became president, and $58.24 on February 11, 2021, the day the posting was published. This chart from nasdaq.com shows closing prices for both days.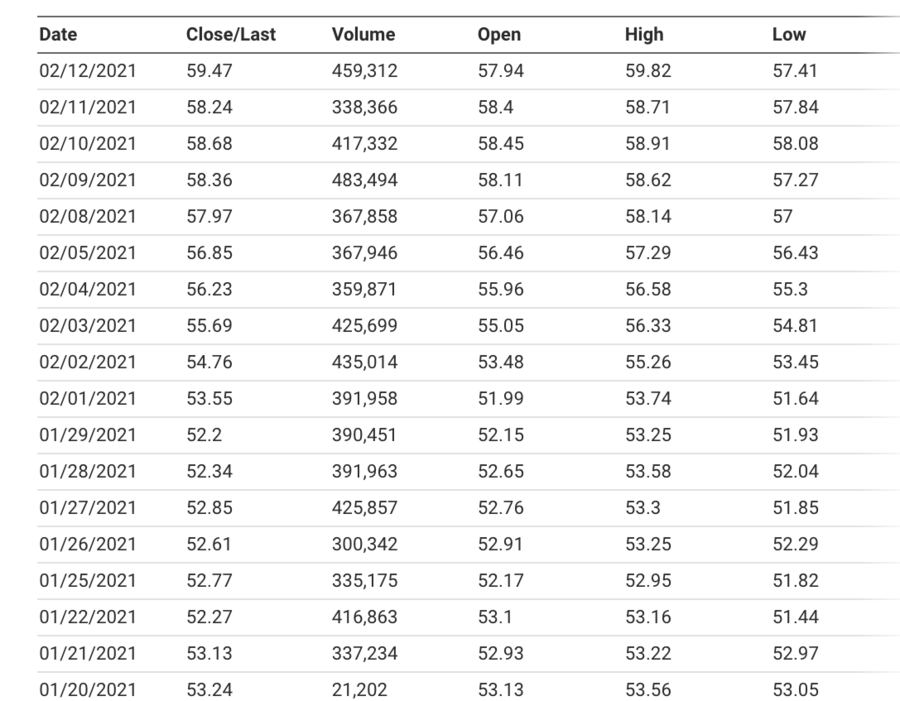 Prices have been on the upswing for nearly a year, as this graph from rigzone.com indicates: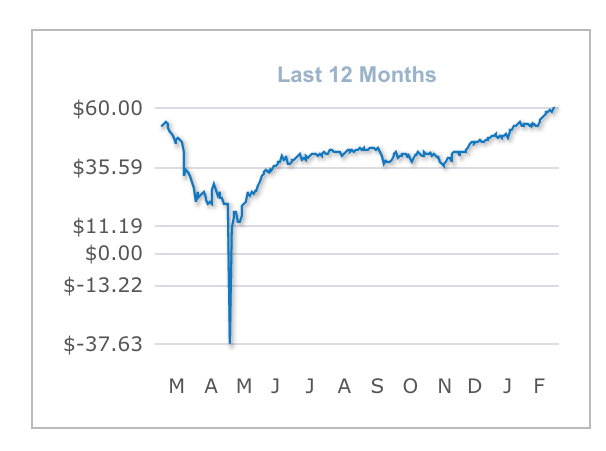 There are several reasons why the price has been steadily increasing, according to a January 14, 2021, analysis by David Messler on oilprice.com:
We have seen strong moves higher in the key crude oil benchmarks-WTI, and Brent, in the last several months. This was initiated by the advent of positive news on the Covid front that the vaccines in development were extremely efficacious, promising an endpoint to the spread of the virus. This upward trend in crude was boosted by the gradual decline in U.S. shale production and inventories over the same period.

Finally, the move in early January, by OPEC+ to restrain output into mid-2021, and an extra "gift" from Saudi Arabia to remove another 1-million BOPD from the market, provided the impetus for WTI to rise firmly into the $50s. In this article, we will discuss key reasons that we think the upward trend for crude will continue this year.
WTI, which is an abbreviation for West Texas Intermediate, and Brent are two main oil benchmarks. BOPD stands for barrels of oil per day.