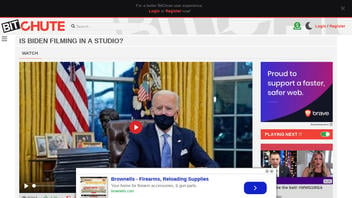 Does a video comparing an aerial view of a studio in Culver City, CA, with a video clip showing journalists visiting Joe Biden's Oval Office prove the office is just a soundstage from "Castle Rock Entertainment"? No, that's not true: Several elements in the video clearly show the White House in Washington, D.C., and many details in the video do not match with the purported studio in California. Also the studio shown in the video is not actually named "Castle Rock," it appears to belong to Amazon Studios.
An example of the claim can be seen in this video on BitChute published by an account named Qanon on February 4, 2021 titled "Is Biden filming in a studio?" (archived here) with a description that read:
Google Studios, Culver City, CA, Castle Rock Entertainment

This isn't conclusive, without further investigation, it is indeed interdasting.

Reuters sure put quite a bit of effort in attempting to debunk it, such an odd little thing to spend so much time on? Will see.

ThanQ Zane, Conservative News Network for sharing your research.

*For educational purposes.
This is what the post originally looked like: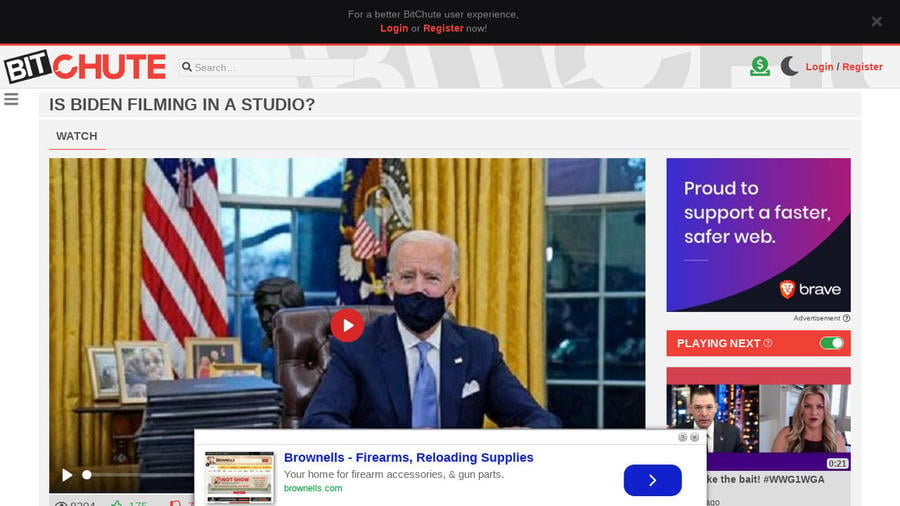 The video shows what look like two tablet computers next to each other, one playing a video titled "Ladies and Gentlemen - Castle Rock Studios," the other showing an aerial view of some studio buildings.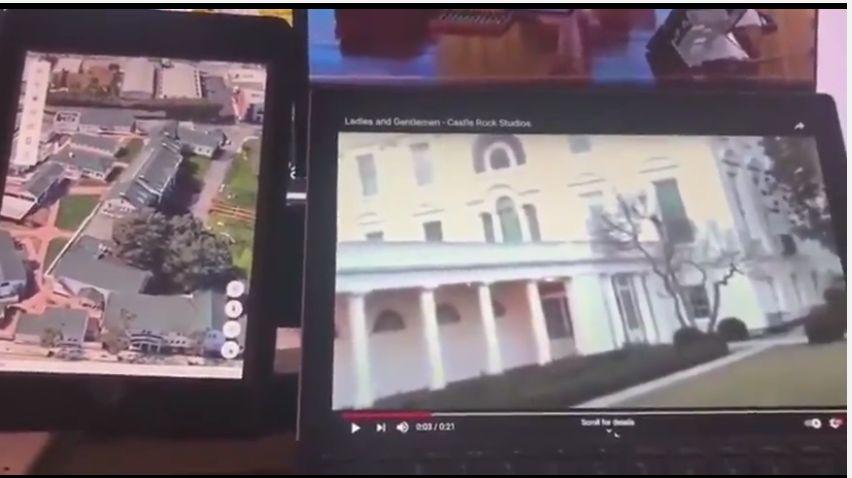 However the view appears to show "Amazon Studios" in Culver City, California.
Next the video claims this ledge on the side of the building corresponds to the ledge and columns visible in the video: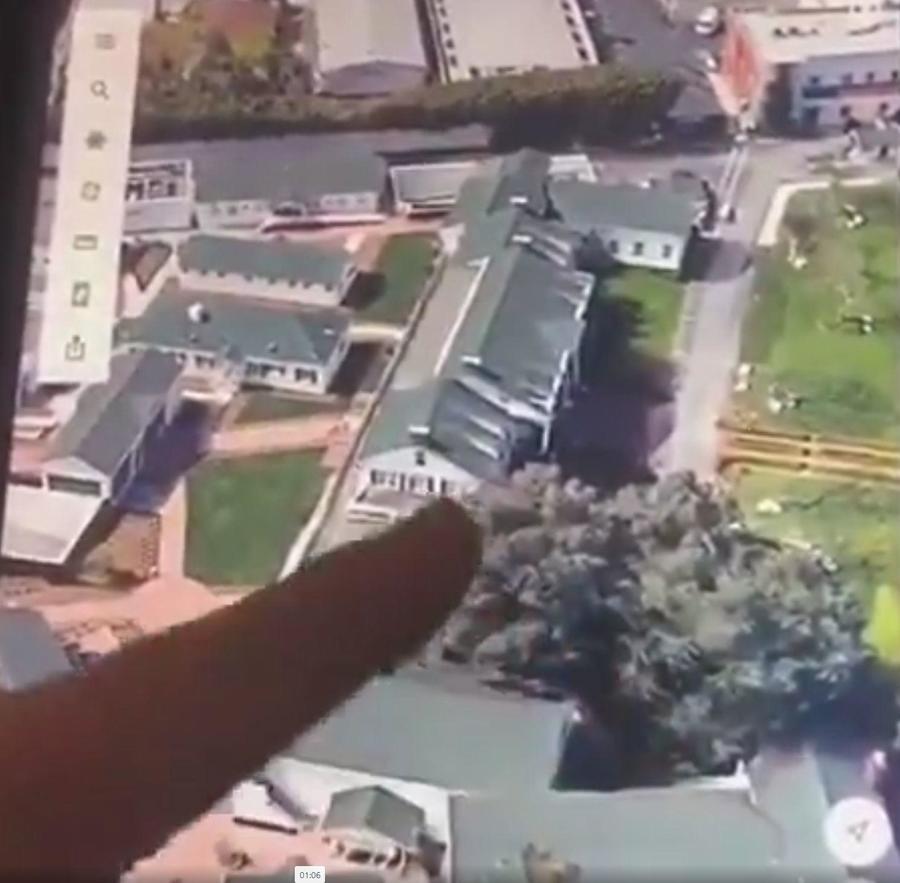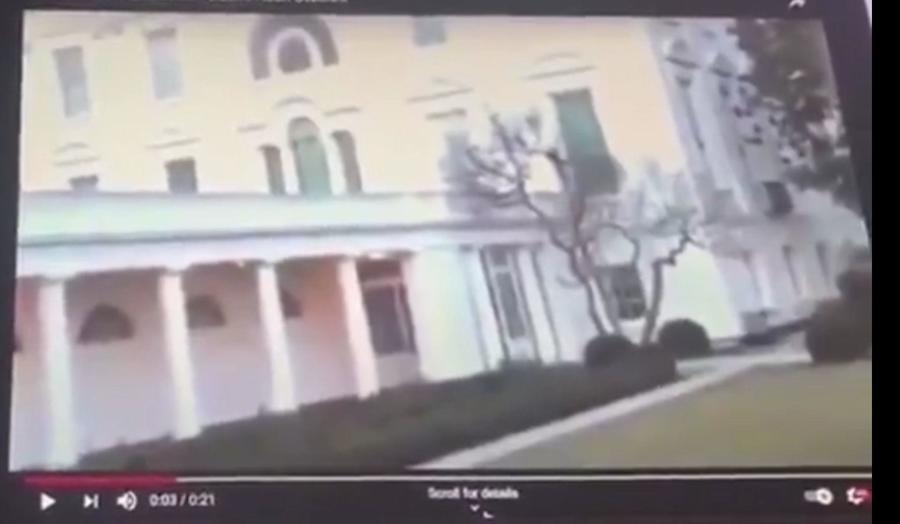 And that the orange hue visible in the background as the camera swings corresponds with this brick wall at the side of a building visible in the distance: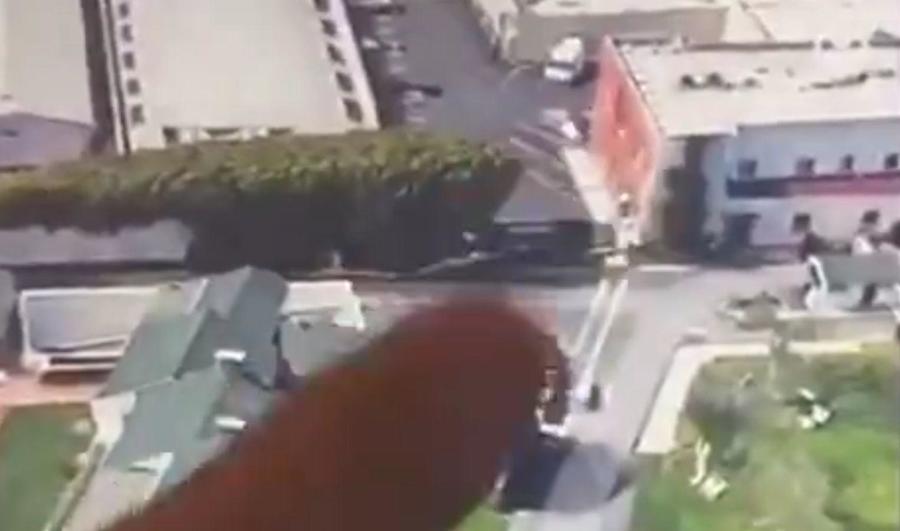 Lead Stories obtained better quality imagery from Google Maps and annotated it with the claims: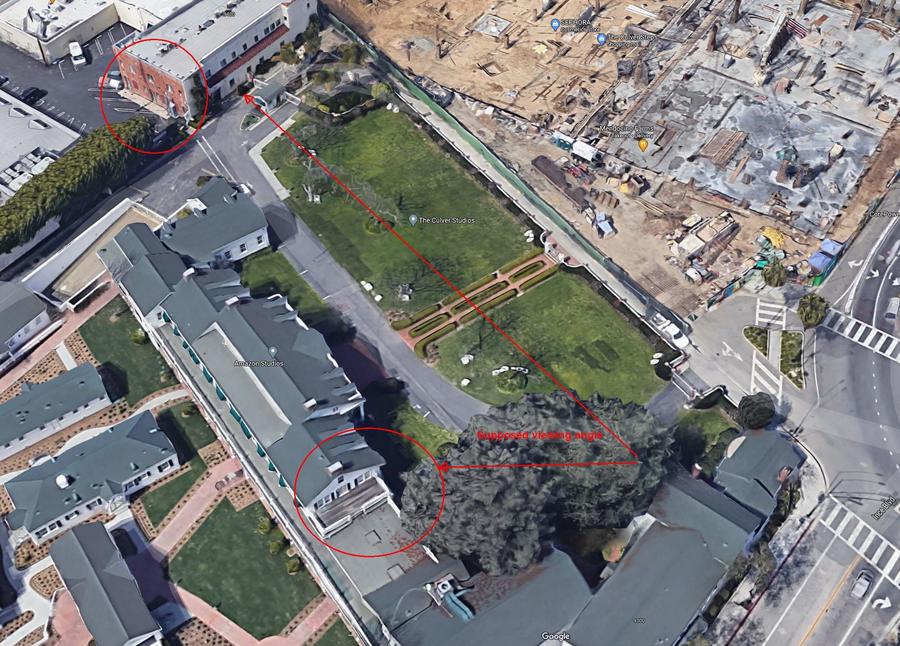 However a closer look reveals the claims do not match with what can be clearly seen. The brick wall is at the wrong angle to be properly visible from where the camera is supposedly positioned. The side of the studio building does not have two rows of windows like in the video and the position of the colonnade is also completely off: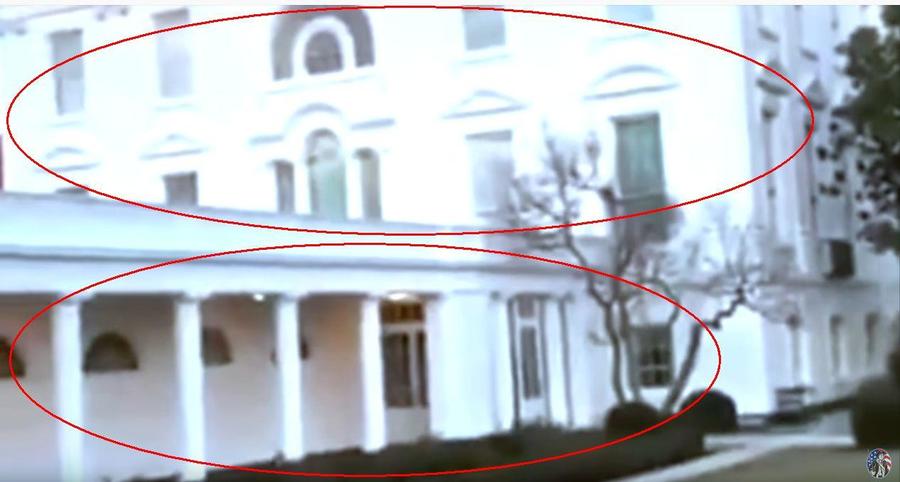 The windows and columns match perfectly with Google Street view image of the actual White House in Washington, D.C.:

You can even see the roof and upper part of a little shack that is also visible in the video (and which is completely missing in the aerial view of the studio):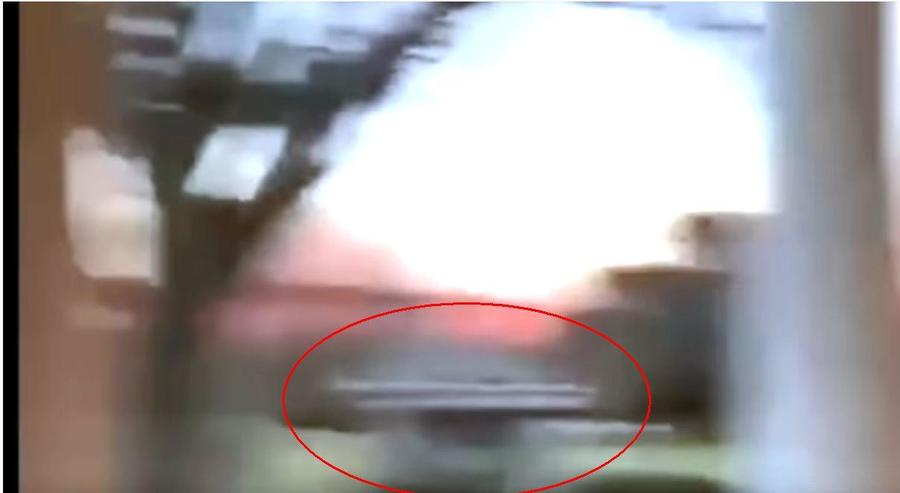 Conclusion: this video does not prove anything.