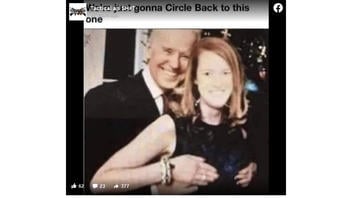 Did Joe Biden grope Jen Psaki's breasts? No, that's not true: this is a photoshopped revision of an image that had already been photoshopped. The original photo, from a 2013 holiday party, does not show Biden groping a woman's breasts. The first alteration, debunked by Lead Stories in April 2020, moved Biden's hands from the waist of a reporter to her breasts. The latest cut-and-paste job removes that woman's face, replacing it with that of Biden's press secretary.
The claim appeared in a Facebook post (archived here) where it was published by group titled Tactical as SH#T on May 17, 2021. It was captioned:
We're just gonna Circle Back to this one
This is what the post looked like on Facebook at the time of writing:
(Source: Facebook screenshot taken on Tue May 18 14:11:16 2021 UTC)
In the original photo, Joe Biden is seen taking a photo with The Hill's White House Correspondent, Amie Parnes, in a 2013 Christmas photo. His hands are on her waist in the original, not her breasts.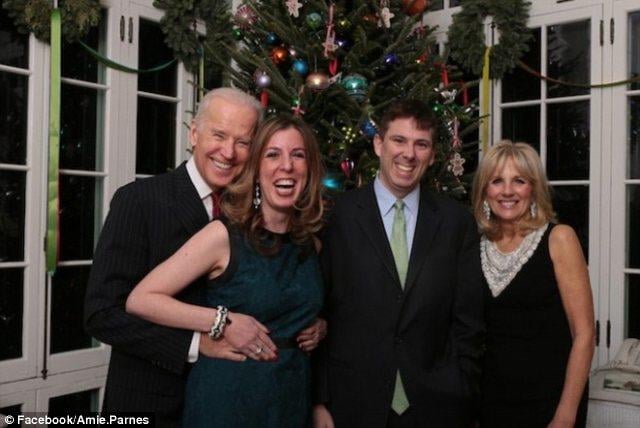 The first photoshopped version appeared in a Facebook post in 2017.
The re-photoshopped version, which has been shared 350 times, is much grainier and has weird lighting on Psaki's face, indications the picture has been doctored and is not real.