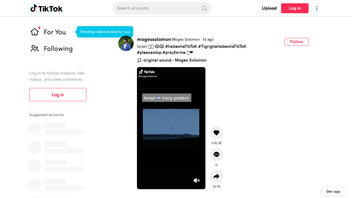 Does a TikTok video show a large display of Israeli artillery? No, that's not true: The video actually shows video game footage from ARMA 3, a tactical shooter video game originally released in 2013.
The claim appeared in a TikTok post (archived here) posted in May 12, 2021. The caption read:
Israel 🇮🇱 😱😱 #habeshaTikToK #TigrignahabeshaTikToK #pleasestop #prayforme 🙏❤️
This is what the post looked like on TikTok on May 13, 2021: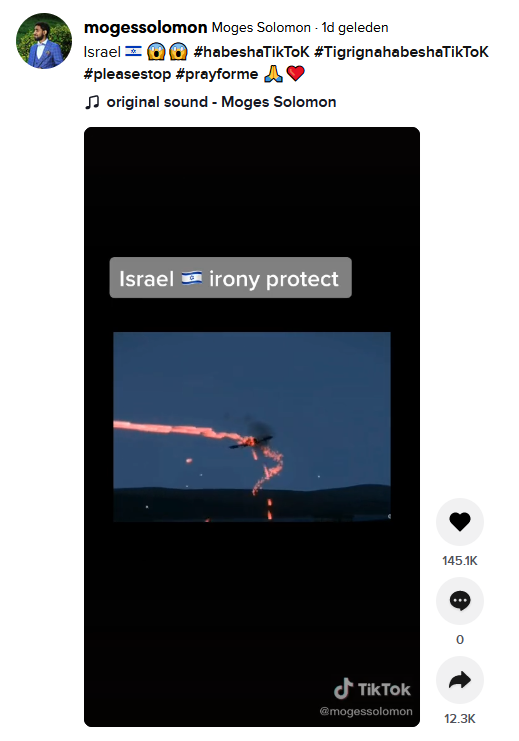 (Source: TikTok screenshot taken on Thu May 13 16:54:15 2021 UTC)
Lead Stories was not able to find footage identical to what's in the video. However, similar videos of simulations from ARMA 3 can be found on YouTube. Another video from 2019 claiming to be of an Israeli Phalanx CIWS was deemed by YouTube commenters to be footage from ARMA 3. In January 2020, Lead Stories debunked ARMA 3 footage that a YouTube account claimed was a missile attack in Iraq.
The counter-rocket, artillery, mortar (C-RAM) land-based Phalanx weapon system (LPWS), a variant of the Phalanx close-in weapon system (CIWS), is featured in the TikTok video. A screenshot of the Phalanx as it appears in the video is below: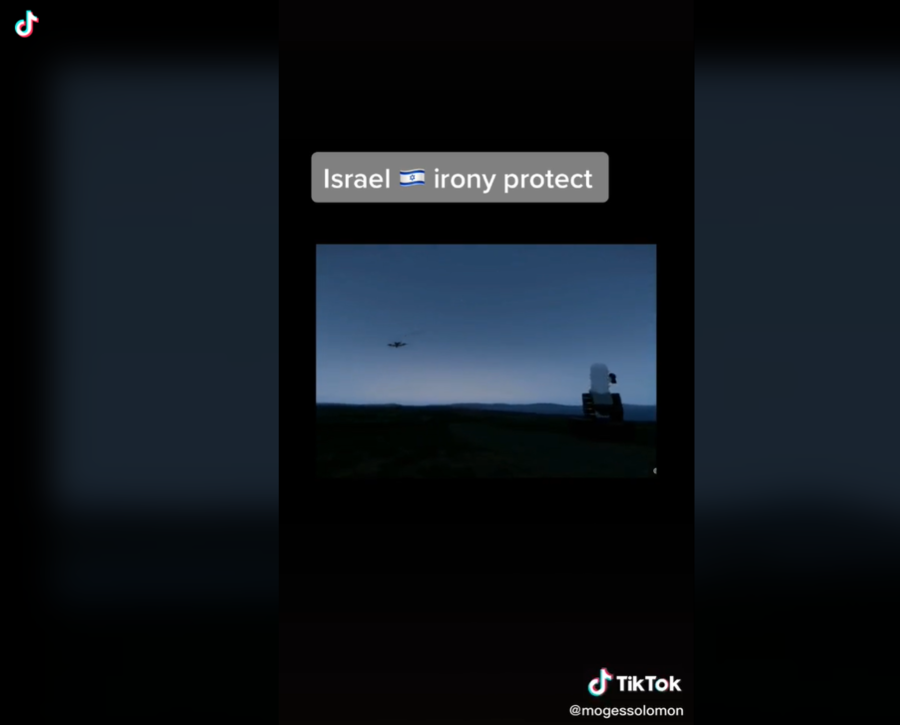 (Source: TikTok screenshot taken on Thu May 13 18:05:31 2021 UTC)
The Phalanx CIWS is much more commonly used by U.S. armed forces. In contrast, Israeli forces are mostly known for their use of the Iron Dome missile defense system, which they have been using since 2011.