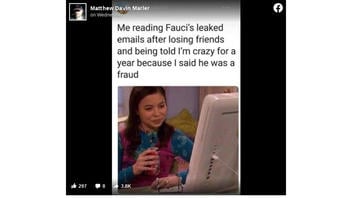 Were Dr. Anthony Fauci's emails leaked to the public? No, that's not true: Several media outlets, including The Washington Post, CNN and BuzzFeed News, filed Freedom of Information Act requests to access copies of Fauci's office emails. As Fauci is the director of the National Institute of Allergy and Infectious Diseases, courts have held that, barring certain exemptions, public official email is a public document the public has the privilege of access to.
The release of the emails to the requesting media outlets is an example of the open access to information that the FOIA is intended to guarantee. To call the emails "leaked" implies someone made them available to the public without permission of the agency or person who created the emails, who wanted to hide the contents.
There have been several misrepresentations of this procedural disclosure of Fauci's emails as a "leak." One example is a post (archived here) where it was published on June 2, 2021 This follows the classic meme format known as "Megan's Interesting." It is an image of actor Miranda Cosgrove from a scene in the sitcom "Drake and Josh." The text on the meme says:
Me reading Fauci's leaked emails after losing friends and being told I'm crazy for a year because I said he was a fraud
This is what the post looked like on Facebook at the time of writing:
(Source: Facebook screenshot taken on Fri Jun 4 20:54:12 2021 UTC)
The Cambridge Dictionary defines a leaked memo (in this case it would be an email) as: "a document that has been made available to the public without the permission of the person or organization that wrote it."

Merriam-Webster defines the verb leak: "to become known despite efforts at concealment"
The emails were not leaked. The FOIA.gov website shares this short video explaining the law that federal agencies must release the requested information unless there is an exemption.
On June 1, 2021, washingtonpost.com published, "Anthony Fauci's pandemic emails: 'All is well despite some crazy people in this world'" and buzzfeednews.com published, "Anthony Fauci's Emails Reveal The Pressure That Fell On One Man."
On June 3, 2021, cnn.com published, "Thousands of emails from and to Fauci during the pandemic's early days were published. Here's what they show about him."
Below are several additional examples of memes that misrepresent the release of the emails as a leak.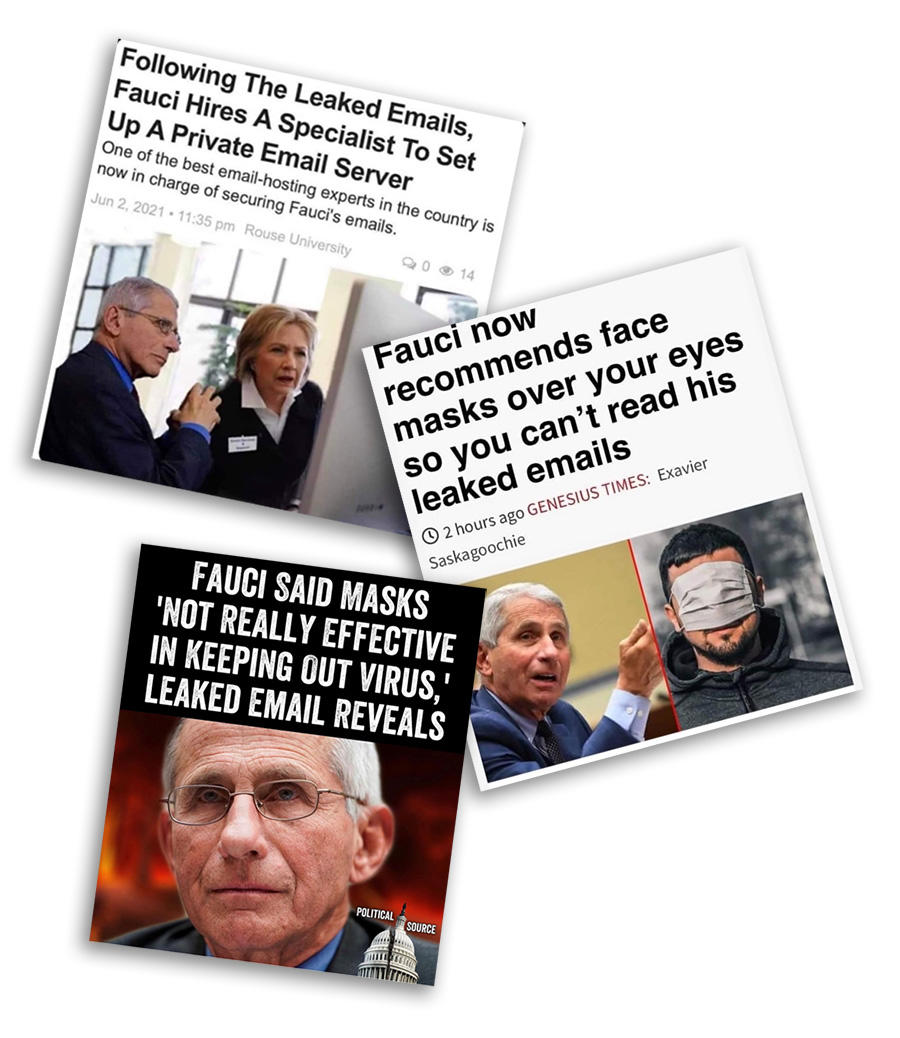 (Source: Collection of screenshots from Facebook Fri Jun 04 22:59:58 2021 UTC)