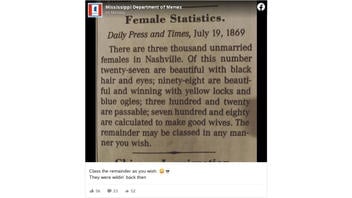 Did Nashville's Daily Press and Times publish this accounting of the unmarried females in the Tennessee city on July 19, 1869? Yes it's true: This image of a newspaper clipping, from an unknown newspaper and date, cites the Daily Press and Times; and Lead Stories verified that this item, word for word with slight differences in typesetting, was published in the Daily Press and Times on that date.
The picture of the clipping appeared in an August 16, 2021, Facebook post by Mississippi Department of Memes with the caption, "Class the remainder as you wish. 😳💀 They were wildin' back then." The text of the yellowed newspaper clipping reads:
Female Statistics.
Daily Press and Times, July 19, 1869
There are three thousand unmarried females in Nashville. Of this number twenty-seven are beautiful with black hair and eyes; ninety-eight are beautiful and winning with yellow locks and blue ogles; three hundred and twenty are passable; seven hundred and eighty are calculated to make good wives. The remainder may be classed in any manner you wish.
This is what the post looked like on Facebook at the time of writing:
(Source: Facebook screenshot taken on Thu Aug 19 19:11:54 2021 UTC)
Lead Stories reached out by email to the archival assistant at the Tennessee State Library and Archives to verify if this text really did appear in the original July 19, 1869, edition of the Daily Press and Times. They responded with two scanned images, the first showing the masthead with the date, and the second image showing a match to the text in question.
Whether or not the reporting of these "Female Statistics" was accurate is beyond the scope of this fact check.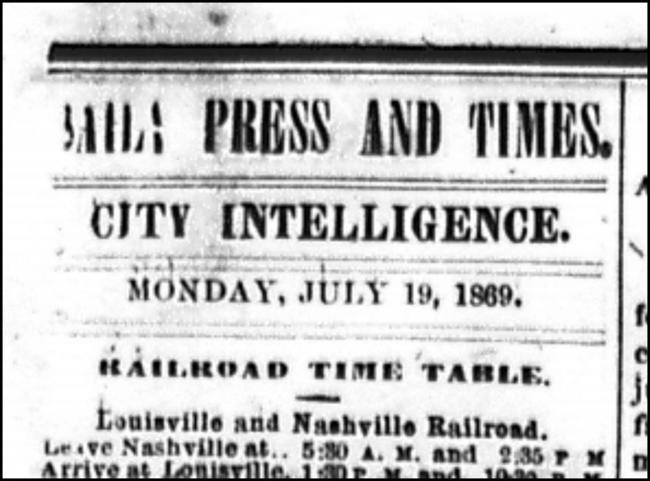 (Image source: Tennessee State Library and Archives scan of July 19 1869 Daily Press and Times)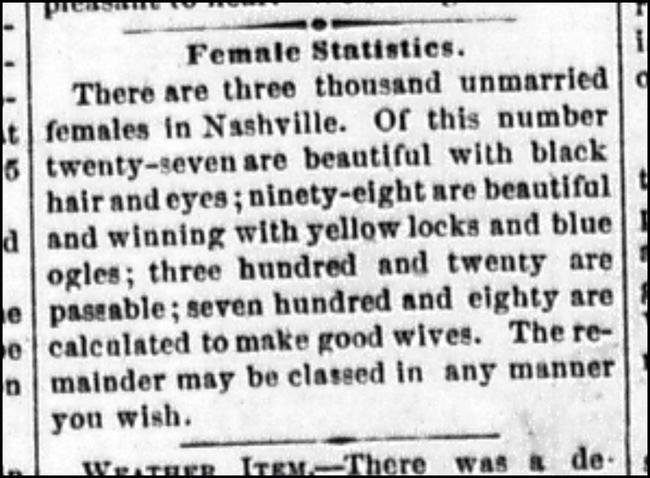 (Image source: Tennessee State Library and Archives scan of July 19 1869 Daily Press and Times)