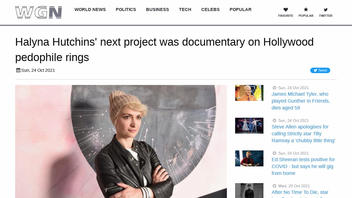 Was Halyna Hutchins' next project going to be a documentary on Hollywood pedophile rings ? No, that's not true: This clickbait headline was posted on a fake news generator website. There is not even a fake article associated with the false headline. Screenshots of the fake headline, which do not indicate where the headline originated, are also circulating on social media. There is no credible evidence that there is any truth to this.
The claim originated in a prank article published with a fake news generator on worldgreynews.com on October 24, 2021. The fake headline is "Halyna Hutchins' next project was documentary on Hollywood pedophile rings" (archived here) There is no article, but the caption under a photo of Hutchins reads:
The director of photography killed by Alec Baldwin was attached to the controversial upcoming documentary about alleged pedophile rings in the entertainment industry.
Users on social media only saw this title, description and thumbnail:
At the bottom of the page where the fake article appears is a clear disclaimer and a link to the fake news-making template.
Main article is FAKE. Create your own fake news.
This is how the template appears on the worldgreynews.com website: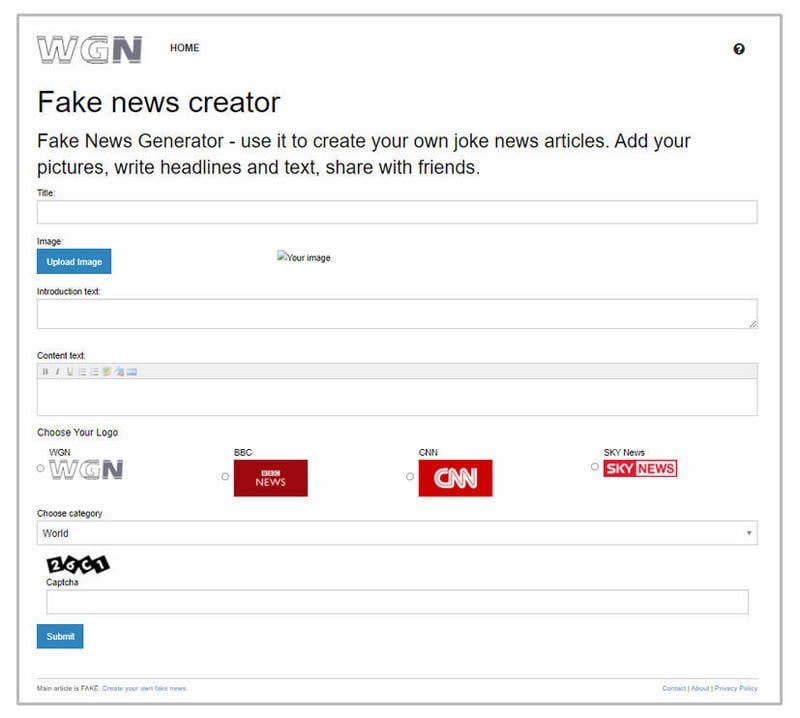 (Image source: worldgreynews.com screenshot taken on Mon Oct 25 15:12:15 2021 UTC)
Lead Stories also checked Google and DuckDuckGo search engines and the only matches were derived from this fake news generator hoax, such as a thread on 4chan which was shut down, a thread at patriots.win, and a video on youtube. A screenshot of the fake news article was also posted on Twitter. This is how that tweet appeared at the time of writing: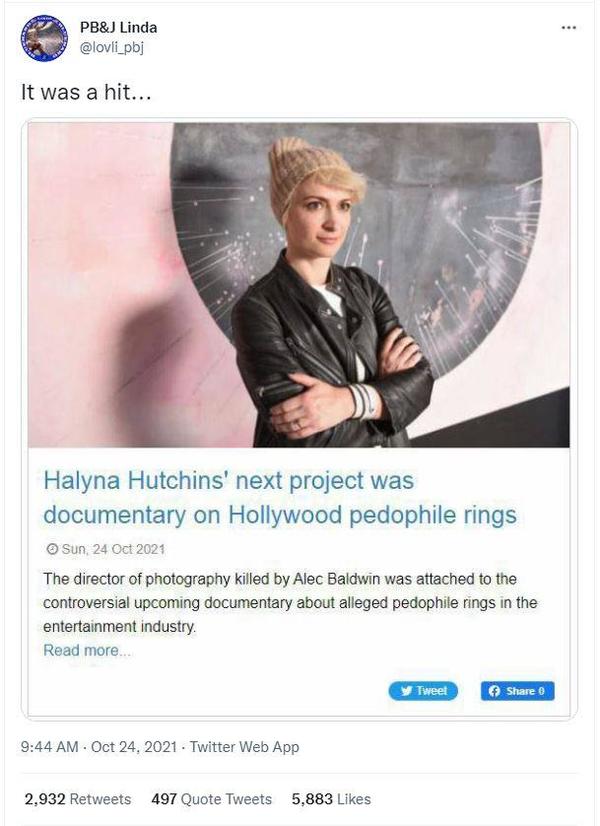 (Image source: Twitter screenshot taken on Mon Oct 25 14:44:56 2021 UTC)