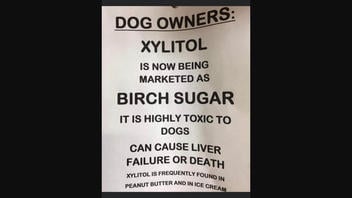 Is xylitol, a sweetener found in some peanut butters, highly toxic to dogs? Yes, that's true: Xylitol, aka birch or wood sugar, can be deadly to dogs. In addition to some nut butters, the sweetener can be found in some sugar-free desserts, like ice cream, toothpastes and dietary supplements, according to the Food and Drug Administration (FDA). Signs of xylitol poisoning in dogs can include vomiting, seizures, bleeding problems and liver failure.
The claim appeared in a Facebook post (archived here) on February 17, 2022. The post has an introductory message that reads: "FYI for those buying sugar alternatives.....This was confirmed by the veterinarians in one of the groups I'm in..." The post itself says:
DOG OWNERS: XYLITOL IS NOW BEING MARKETED AS BIRCH SUGAR

IT IS HIGHLY TOXIC TO DOGS

CAN CAUSE LIVER FAILURE OR DEATH

XYLITOL IS FREQUENTLY FOUND IN PEANUT BUTTER AND IN ICE CREAM
This is what the post looked like on Facebook at the time of writing: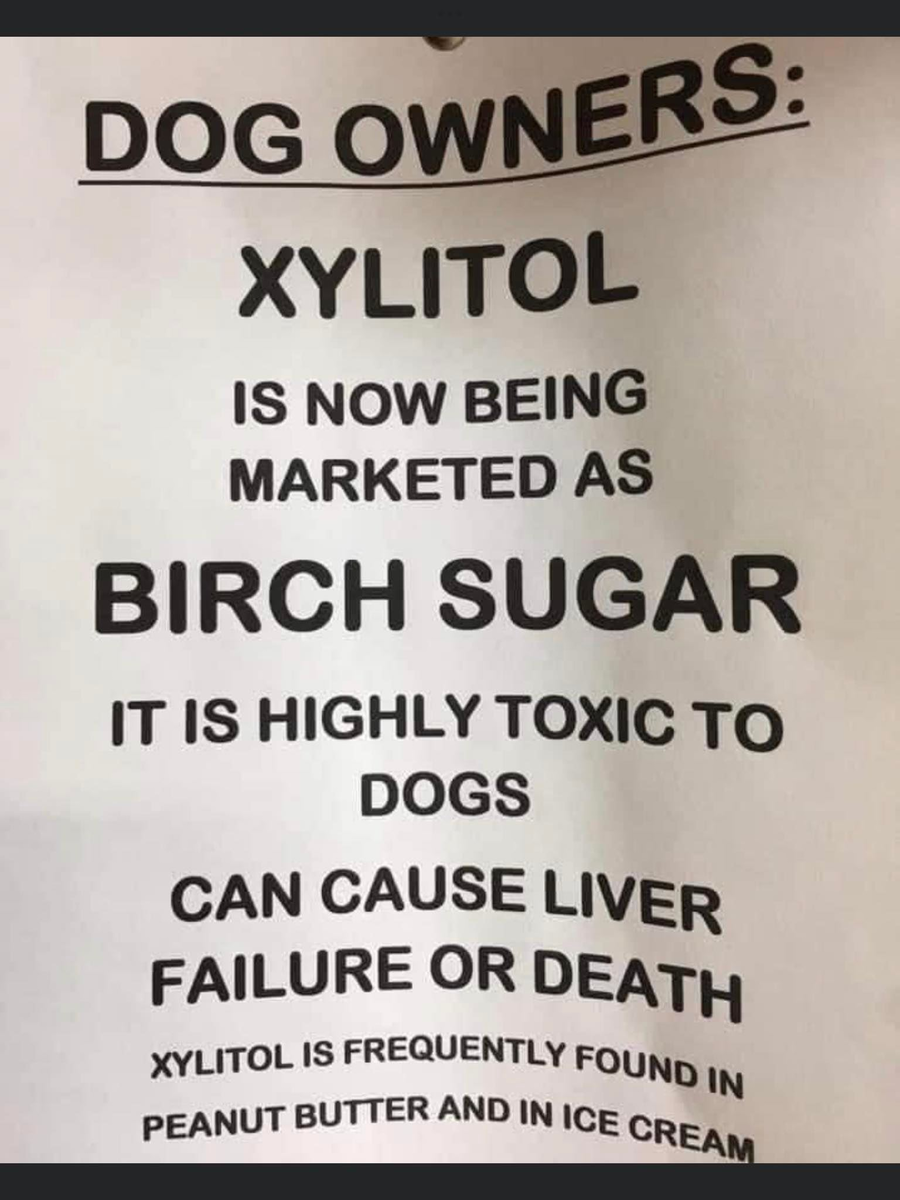 (Source: Facebook screenshot taken on Fri Feb 18 14:54:37 2022 UTC)
Xylitol is a sugar substitute that is dangerous to dogs, but not people. It's found in a variety of products, including some peanut and nut butters, sugar-free desserts like ice cream, and chewable vitamins, according to the FDA, which has a more complete list of products containing xylitol on its website and in the video below:
The agency recommends that dog owners check the product labels in their homes. If a product contains xylitol, be sure to keep it out of reach of dogs. Symptoms of xylitol poisoning can include decreased activity, vomiting, seizures, incoordination, bleeding problems and liver failure. Deaths have occurred in as little as one hour, according to the FDA, which recommends that owners call their vet or emergency animal clinic immediately if they suspect their dog has eaten something with xylitol in it.