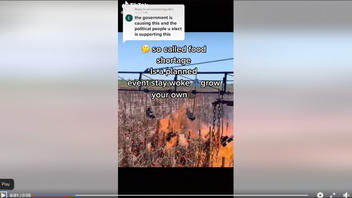 Does a TikTok video shared on Facebook show the government burning crops and causing food shortages? No, that's not true: It captures a normal practice of farmers doing prescribed burns to improve the quality of their fields.
The claim appeared in a TikTok video that started circulating on Facebook on May 16, 2022. It depicts flames in what appeared to be a farm field. The clip does not have a title or caption. Instead, the in-built text in the upper left corner said:
The government is causing this and the political people u elect is supporting this
The middle banner, covering a significant portion of the frame in the video, continues:
so called food shortage

Is a planned

event stay woke 🪬 grow

your own
Here is how the TikTok video appeared on Facebook at the time of writing: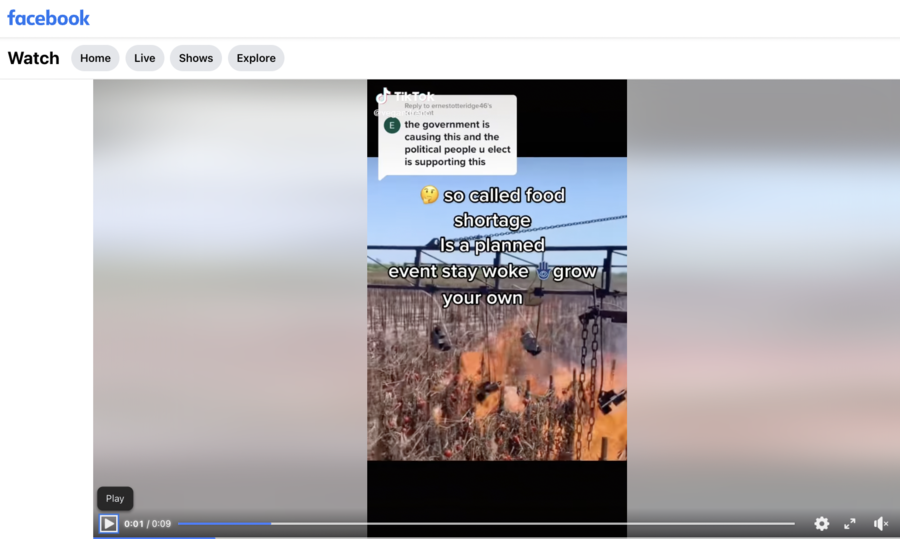 (Source: Facebook screenshot taken on Tue Aug 9 19:55:45 2022 UTC)
The clip, which is only nine seconds, does not give viewers any independently verifiable details regarding when and where it was shot or under what circumstances. Moreover, no government representative appears on camera. There's no evidence in the video that the action is connected to the government in any way.
An advanced Google image search shows a close match with a stock photo published under the title, "Farmer burning off old tomato field to prepare for planting new crop - Ruskin, Florida."
The TikTok video shared on Facebook was shot from a different angle than the stock image, but a close-up shows tomato plants and similar hanging devices attached to a moving object behind the camera, just as they were attached to a tractor in the stock image.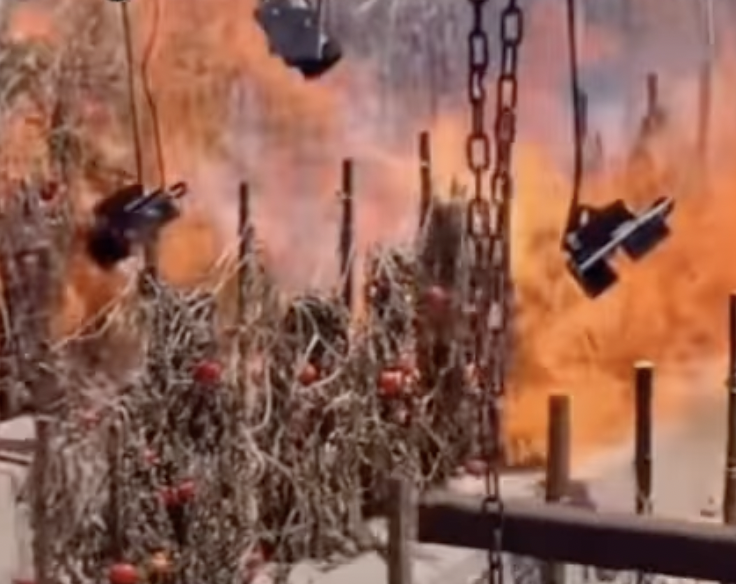 (Source: Facebook screenshot taken on Tue Aug 9 20:13:22 2022 UTC)
According to KCUR 89.3, an NPR affiliate in Kansas City, Missouri, many American farmers use localized and controlled fires to help new plants grow and boost the quality of the soil. This practice is called "prescribed burns." It requires the right weather conditions to ensure the fire doesn't get out of control.
The U.S. Department of Agriculture adds that prescribed burns help reduce severe wildfires and the spread of pests and disease, and even improve habitat for endangered species.