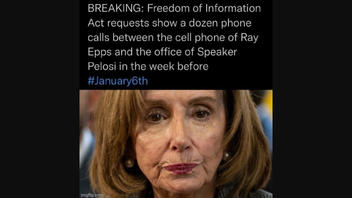 Did Freedom of Information Act (FOIA) requests show that "a dozen" phone calls between House Speaker Nancy Pelosi and Ray Epps took place a week before January 6, 2021? No, that's not true: Congress is exempt from FOIA so is not subject to provide information through it.
The claim appeared in an Instagram post on October 28, 2022, with the caption "Somebody is having a bad day. And we are ALLLLLLLLL here for it!! 👩🏽‍💻 👋🏽🤣🍿🤣🍿🤣🍿🤣⏰‼️🙌🏽🙌🏽🙌🏽 Patriots are going to lose their shit when she becomes president in the next few days ... damn the movies getting good🙌🏽🙌🏽🙌🏽." The post read:
BREAKING: Freedom of Information Act requests show a dozen phone calls between the cell phone of Ray Epps and the office of Speaker Pelosi in the week before #January6th
This is what the post looked like at the time of writing: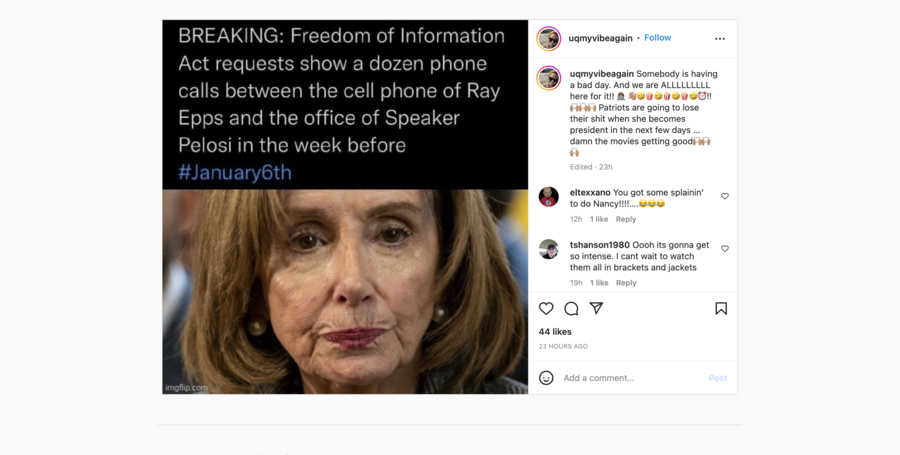 (Source: Instagram screenshot taken on Oct 29 17:28:29 2022 UTC)
The Instagram post does not cite a source for this claim.
Epps has become a target for a number of conspiracy theories surrounding the insurrection that took place on January 6, 2021. Republican politicians and conservative pundits have baselessly accused him of being an undercover FBI agent who instigated the attack on the Capitol. Epps explained in this New York Times article that he had nothing to do with it.
According to page two of The Freedom of Information Act (FOIA): A Legal Overview, anything that happens in Congress is exempt from FOIA requests. Lead Stories has emphasized that statement in blue in the screenshot below. This means it is not possible that someone could have successfully obtained phone logs through FOIA from the House of Representatives, which is a section of Congress.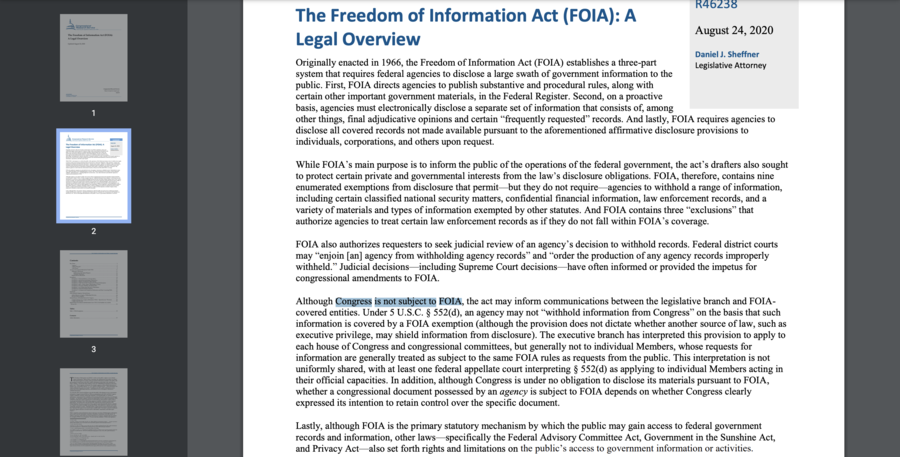 (Source: The Freedom of Information Act (FOIA): A Legal Overview screenshot taken on Oct 29 18:38:19 2022 UTC)
There also has been no media coverage about the supposed uncovering of these phone calls between Epps and Pelosi. Large media outlets like The New York Times and The Washington Post have not reported on what would be breaking news if this were true.
We have reached out to Pelosi's spokesperson. We will update this article if a response is received.
Here, here and here are more fact checks about Nancy Pelosi.