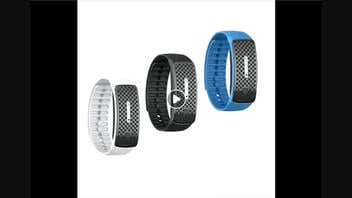 Do wristbands that use ultrasonic therapy help people liquefy fat cells and promote blood circulation? No, that's not true: The former president of The Obesity Society told Lead Stories there is no evidence in established scientific journals that these wristbands work. The website where people can buy the wristband has a disclaimer recommending a combination of a balanced diet and exercise.
The claim appeared in a Facebook post on October 5, 2022. The caption read:
Ultrasonic therapy is very effective and works immediately to help with inflammation and circulation issues. Creating a comfortable and rejuvenating environment for everyone.

Learn More

https://secure.tryaramea.com/wristband
This is what the post looked like on Facebook at the time of writing: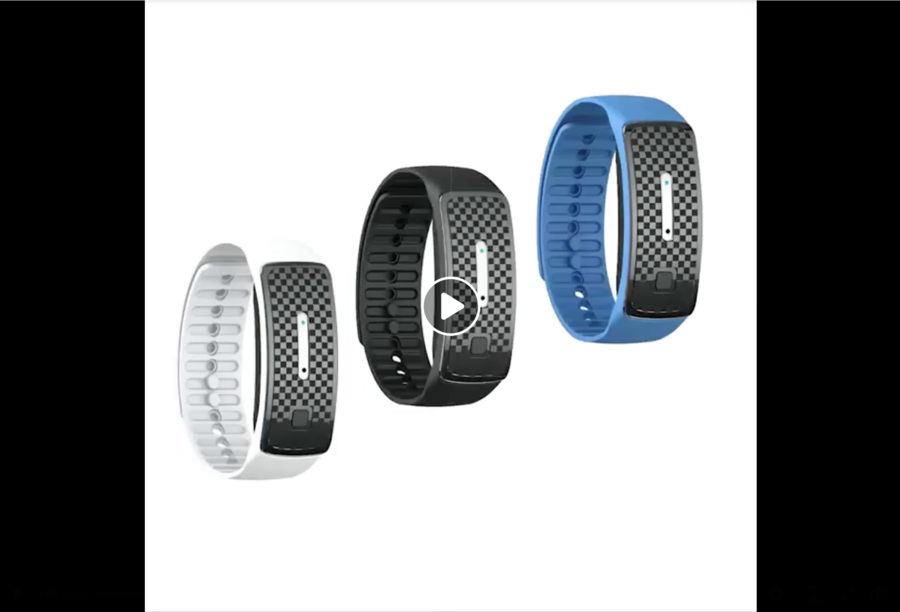 (Source: Facebook screenshot taken on Tue Oct 18 14:13:53 2022 UTC)
Linda D. Jackson is the name of the marketing agency, which seems to only exist on Facebook. Lead Stories could not find an official website for the Linda D. Jackson marketing agency outside Facebook.
The post's video is a 20-second slideshow of people's bodies before and after losing weight. It also shows generic bodies with excess adipose tissue, or fat, decreasing while wearing the wristband.
The link in the caption leads to a website with a blog post titled, "How I Lost 30lbs In 2 Weeks Without Spending Money On Expensive Surgeries, Diets And Gym."
Lead Stories contacted The Obesity Society's former president, Dr. Steve Heymsfield. In an October 17, 2022, email, he wrote:
The main concern with this product and related advertising is that there are no references to established scientific journals nor any proof that the device leads to improved health or weight loss in real people.
Heymsfield went on to say that the statements on their website are likely factually correct, but don't connect with the wristband or its function. For example, the claim that the wristband "uses Modern Technology to Skyrocket Fat Burning in Minutes" shows no proof to potential buyers that this wristband increases the body's expenditure compared to a placebo wristband.
At the bottom of the website is a disclaimer, highlighted in purple by Lead Stories, that states:
This product is not a replacement for healthy living, exercise or medical advice. For best results, a balanced diet and exercise are recommended.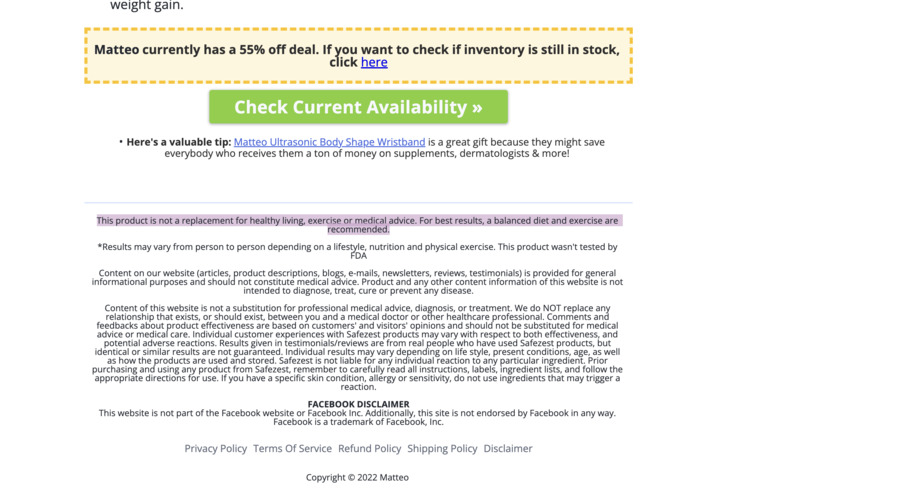 (Source: Secure.tryaramea.com screenshot taken on Tue Oct 18 15:48:18 2022 UTC)
Here, here and here are other Lead Stories fact checks about weight loss claims found online.