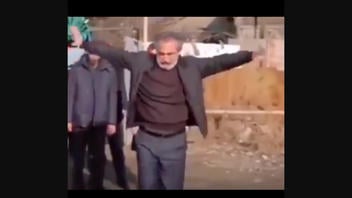 Was the father of Mahsa Amini, a 22-year-old woman who died in Iran after being arrested for allegedly violating strict hijab laws, seen dancing on her grave? No, that's not true. A video alleged to show Amini's father dancing is an excerpt from a fictional TV series in Azerbaijan, Iran's northwestern neighbor.
The claim appeared in an October 1, 2022, post on Facebook. Describing the attached video of a white-haired man dressed in black, the caption states:
The father vowed to his daughter that he will dance at her wedding, but outdated law of Iran tortured & killed his daughter for not wearing a hijab. The father seeing of his beloved daughter on top of grave with dance.

History has never seen such a sad dance.
This is what the post looked like on Facebook at the time of writing: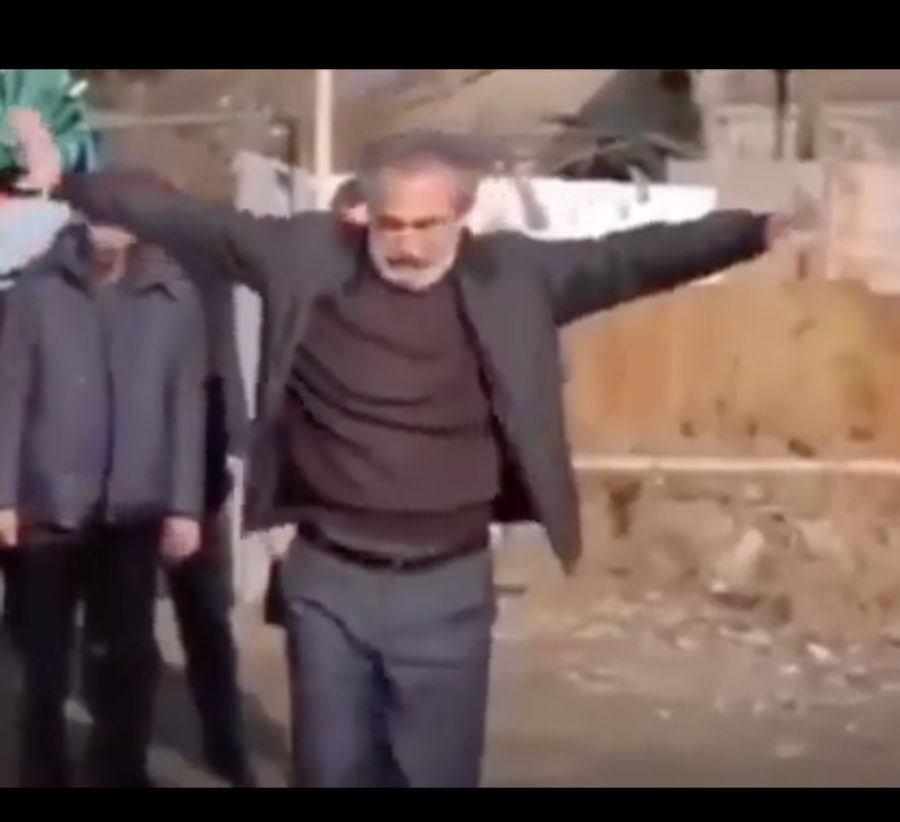 (Source: Facebook screenshot taken on Fri Oct 7 14:37:06 2022 UTC)
However, this is not a low-quality phone video shot by a bystander. It is a staged scene from the Azerbaijani TV series "Father's Hearth" ("Ata Ocağı"), uploaded on YouTube in 2018. According to the plot of this family saga, a newly married daughter dies in a hospital. As her body is carried to its final resting place, her father, played by Azerbaijani actor Qurban Ismayilov, starts dancing, overwhelmed by grief. This scene begins at the 18:17 mark.
Here is the exact same shot that was included in the Facebook video: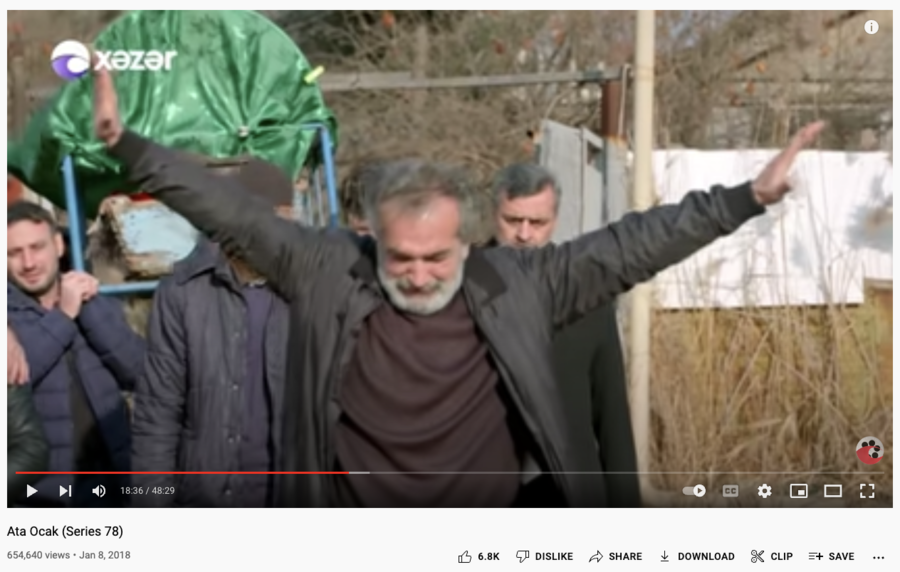 (Source: YouTube screenshot taken on Fri Oct 7 14:39:28 UTC 2022)
In mid-September 2022, Mahsa Amini, a 22-year-old Iranian woman from a Kurdish family, was detained by Iran's so-called morality police for not wearing her hijab in accordance with government requirements. She died on September 16, 2022, in a hospital after allegedly suffering a stroke, according to officials. Amini's family and some eyewitnesses of the detention counter that the police beat her severely. Amini's death led to mass protests across Iran and solidarity campaigns in other countries such as Belgium and France.
Additional Lead Stories fact checks of claims related to the wearing of hijab can be found here.